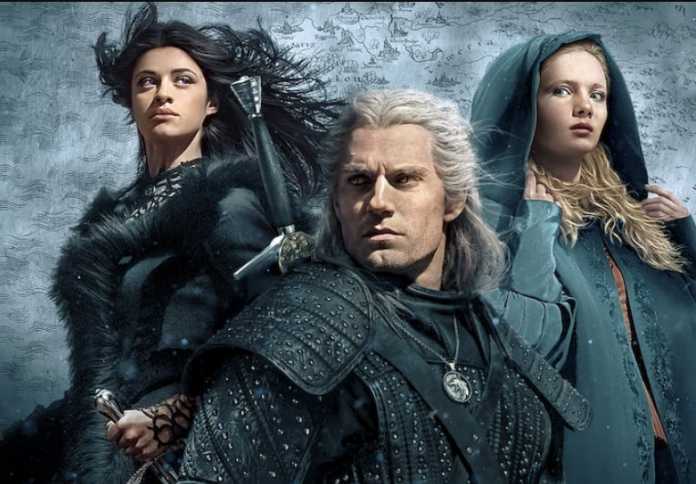 Not long after HBO's massive hit Game of Thrones wrapped up earlier this year, a new medieval fiction walked into town. Netflix's The Witcher was set to hold the mantle of the next big thing under the series genre. Viewers couldn't help but notice the show's similarities to David Benioff and D.B Weiss' on-screen creation based on the books by George R.R. Martin.
With The Witcher's recent Netflix debut yesterday, it was obvious what elements were comparable to Game of Thrones. A banished princess, a dragon, and something of an undead creature — sounds familiar? Not only that, but The Witcher is also a series adaptation of a popular book series by Polish author Andrzej Sapkowski.
While it's clear what the HBO show and the Netflix series have in common, The Witcher's showrunner is more than willing to point out what sets it apart from the TV phenomenon that took over the world for the past decade.
Lauren Schmidt Hissrich admitted that she took notes from watching Game of Thrones. But one key difference that she applied to the show is that she took a completely different approach from Benioff and Weiss. While the two were keen on avoiding every piece of theory thrown at them ardent GOT fans, Hissrich was is willing to listen.
"I wanted to have a dialogue with the fans," she tells Variety. "I put myself on Twitter very, very early on and announced who I was, what I was doing, and was met with all sorts of reactions, good and bad, but I stuck around. What I want people to know is that I love this franchise. It doesn't mean I'm going to do everything that fans want me to do, or do it the way they think it should be done, but as long as they know I'm trying to honor the same thing that they love because I love it too, I tell myself we'll be all good."

Ben is is a senior journalist and sport columnist for Best in Australia. He previously worked for the BC and other radio stations.