As more households move towards ecological sustainable living standards, it is only reasonable that people would want to know how to find wholesale solar energy supplies at an affordable price. Fortunately, investment into renewable energies has grown significantly in recent decades, meaning renewable energy sources, like solar and wind power, are becoming more and more affordable to the average customer.
If you're new to the world of solar power, you'll want to know which wholesalers you should be speaking to in order to get the best deal. Thankfully, our guide can help you through this process!
#1 Sol Distribution
Sol Distribution – https://sol-distribution.com.au is one of Australia's leading suppliers of solar energy products. The company is bound by its core values, which ensure that the wholesaler meets its obligations to its clients. Sol Distribution always strives to be open and transparent in their business relationships, reflected in their commitment to only aligning with partners that share their values.
Sol Distribution also understands the importance of affordability for customers. Given the below average growth in wages over the past decade, many Australian households are struggling with their monthly electricity bills. As a result, Sol Distribution utilise their direct supplier relationships to ensure customers have access to affordable solar panels, solar inverters, protection equipment and other accessories.
Sol Distribution also have a wide, comprehensive range of reliable solar power supplies and accessories for off-grid networks. This is backed up by their years of experience in the field. They've been around for years and know everything there is to know about solar PV technology.
The company is also very flexible with payment options. They offer a wide variety of packages, specifically tailored to different customers and their needs. So, no matter how specific or niche your energy needs may be, Sol Distribution can certainly assist!
Having said this, Sol Distribution doesn't just offer solar energy supplies distribution. In fact, the company is committed to providing technical support, advice relating to products and design support. These tasks are carried out by Sol Distribution's in-house of qualified engineers, the Clean Energy Council (CEC).
#2 Optimus Energy
Optimus Energy is 100% Australian-owned. With its head office in Adelaide, South Australia, Optimus Energy is one of the Australia's most accomplished wholesale distributors of solar power supplies and equipment. Because of their highly-advanced and convenient logistics network, Optimus Energy can provide equipment anywhere in Australia.
Established in 2013, Optimus Energy is a passionate and ambitious company. Indeed, the wholesaler's mission is to be in the top 3 wholesale distributors of renewable energy equipment in the Asia Pacific Region by 2027.
The company hopes to achieve this by offering customers high-quality, reliable and affordable solar power equipment for their energy consumption needs. Optimus retails items such as cables, micro inverters, panels, optimisers, string inverters and energy storage devices.
You're probably wondering what the difference is between a micro inverter and a string inverter. A string inverter, also known as a standard inverter, is essentially a standalone box that is near the fuse box and electricity meter. On the other hand, a micro inverter performs the same function but is installed underneath each solar panel. Unlike a conventional solar panel installation where there are generally only one or two string inverters, the number of micro inverters will be the same as the number of solar panels installed.
Optimus Energy is affiliated with several well-known brands and companies. The company works with Greenbox, JA Solar, Jinko, LG Chem, Clenergy, SMA, SolarEdge and SunTech. If you want to be spoilt for choice when it comes to picking your solar energy equipment and accessories, the Optimus Energy should be one of your top priorities.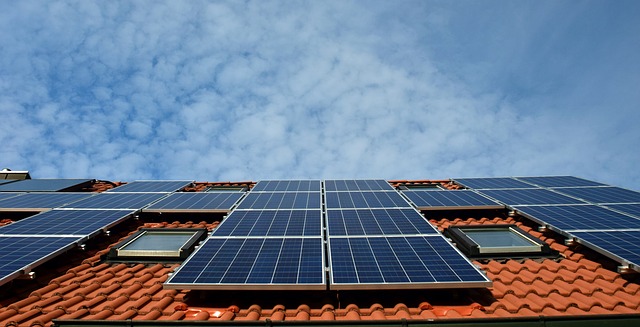 #3 Beyond Solar
Like Optimus Energy, Beyond Solar is a locally-owned company that is committed to providing the best solar energy supplies to its customer base. The company prides itself on its honesty and passion for all things solar. There are no hidden costs relating to their services, so you can rest easy when the final invoice arrives. Their team of installers and technicians are accredited by the Clean Energy Council, so when they install a solar power system in your home, expect it to last a long time.
Beyond Solar's aim is to be the best wholesaler of solar power supplies in Australia. Founded in Sydney, the team consists of a small group of founders with over 19 years of combined industry experience. The company has experience working with some of Australia's largest and most accomplished solar retailers, meaning they have been involved with some of Australia's largest installations.
Beyond Solar strive to go above and beyond their necessary duties. They have signed on with the Clean Energy Council Solar Retailer Code of Conduct, which is a voluntary scheme authorised by the Australian Competition and Consumer Commission (ACCC). Companies that have signed the document are committing to higher standards of service and quality of equipment. It also ensures that customers have a minimum five-year system and installation warranty on all solar power systems.
Beyond Solar offer 10-year warranties on installation services, which applies to cabling and mounting used. This is to ensure that the customer can rely on Beyond Solar to get the job done. They also offer high-quality after sales support, which could involve helping with WiFi configurations for the system or other maintenance concerns. Put simply, if your system isn't operating the way it should be, make sure you get in touch with Beyond Solar as soon as possible!
Conclusion
At the end of the day, if you are switching to solar power for your home, you want to make sure that you have access to the best providers of solar power materials. Thankfully, this comprehensive guide has outlined the best three solar energy supplies providers in Australia. If you're concerned about your ecological footprint and impact on the environment, switch to solar energy today!