A roller shutter is a cover for doors or windows, designed to fit tightly and securely. It consists of many horizontal slats joined together. Most roller screens are either made out of steel, aluminum, or metal.
These shutters can either be manual or motorized. We often see it used in industrial and business spaces like an office, commercial storefronts, restaurants, or warehouses.
Roller shutters are an effective way to provide security and avoid unauthorized individuals from accessing premises like a business establishment that has high-value goods or sensitive information.
Recently, it is also slowly becoming a household commodity because of the many benefits it can provide to your house. Here are the reasons why you should install a roller shutter at your home.
Security
According to the FBI's crime statistics in 2018, a burglary happens every 23 seconds in the US. That's an average of three robberies every minute. It is also the second most frequently committed crime in the country.
You may want to protect your home by installing active security measures like a roller shutter. Roller shutters are a perfect visual deterrent. They can also protect both doors and windows.
Roller shutters fit well and won't easily budge. It will give burglars a harder and longer time to invade your home.
Just make sure that you get roller shutters that are durable and made from stronger materials like aluminum or steel for maximum protection.
For extra security, their roller shutters also feature an intruder tamper protection and obstacle detection technology. It provides homeowners with peace of mind that their homes are more secure.
Getting a roller shutter will also give you peace of mind that your house and the precious things inside it will stay safe and secure even if you're leaving your home.
Protection
Roller shutters can also protect from any harsh weather, calamity, or natural disasters that might affect or damage your home.
During the summer, heat can significantly affect the temperature inside any house. Glass windows even contribute to the hot temperature because they absorb heat.
Installing roller shutters to your windows can better protect and prevent the heat from getting inside than blinds or curtains. It also provides better protection from harmful UV rays.
Some roller shutters even have thermal properties that can also protect your home from the extreme coldness of winter. The additional insulating layer from roller shutters prevents and maintains the heat inside the house.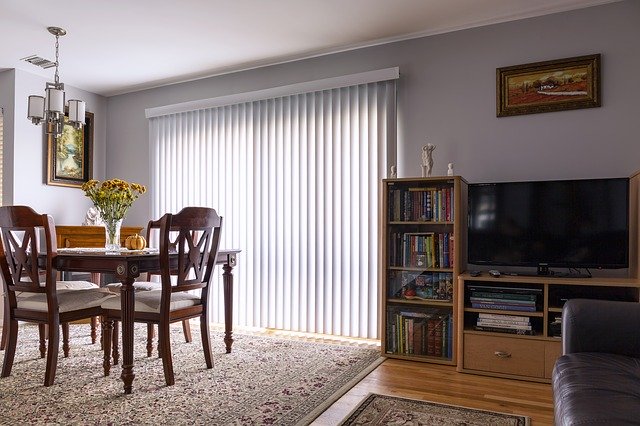 Shutters prevent the heat and cold from escaping the house both in summer and winter. You'll probably save money because you won't need to crank your thermostat often. 
You can also rely on roller shutters to protect your house from storms or heavy rain. Hurricanes carry any debris like branches or stones that shatter your window. 
Broken windows during heavy rains can allow the water to flow inside the house and damage the interior. You may want to cover it with roller shutters to prevent any possible damages.
Roller shutters can also help defend your home from flood. You can install an automatic roller shutters with a water level sensor that prevents any overflow from entering your home every time.
If you're in an area that's prone to a bush fire, you may also want to consider getting a roller shutter. Roller shutters can impede any embers from getting inside your house and protect your window glass from radiant heat.
Roller shutters will save you from any further damage your house might get during these disasters. You also save money from any renovation and repairs that these disasters bring.
Privacy
Roller shutters can also provide you total privacy. Getting a roller shutter is extremely important, mainly if your house is situated beside the main road or a street.
You can ultimately lower the shutter so no one can look and prey inside your home. It will block the view from any passer-by, stalkers, or nosy neighbors.
You'll also sleep soundly at night because your windows are completely covered. You won't have to worry if anyone is watching or creeping while you're sleeping.
You can even get automatic roller shutters. You can control these shutters using a wall mount, a remote control, or with an app. It will give you the convenience of shutting it in the middle of the night inside your home.
Getting more privacy inside your home will allow you to enjoy, relax, and fully appreciate your space.
Noise reduction
If you're living in a high-built city area, near crowded places, beside a railroad or street, noises are inevitable. External sounds can disrupt our focus, startle a sleeping baby, wake you from your sleep, or it can only be annoying.
Roller shutters are effective in blocking noises from outside. It can prevent up to 50% of outside noise from entering your home. You'll enjoy a delicious breakfast or watch TV without getting disturbed by honking cars on the street or by neighbors enjoying a party.
Installing a roller shutter can also prevent noises from getting out of your house. You can enjoy loud music or conversations without disturbing others as well.
You may want to get an insulated roller shutter because they are more effective in preventing noises from entering or escaping your home than any other types of roller shutters. 
You'll find that you're having more peace and avoid unwanted feud with neighbors by putting up a roller shutter on your property.
Takeaway
Getting a roller shutter may cost a certain amount, but the additional protection and security it can give yourself, and your home are priceless.