As the world's fourth most populous country with a GDP of over $1 trillion, Indonesia is a significant player on the global stage. Two hundred seventy-seven million people live in this Southeast Asian country, which covers more than 17,000 islands. The government has a young population and a growing economy, making it an attractive place for investors. Some of the most promising sectors for investment include infrastructure, mining, agriculture, and manufacturing. Endless opportunities exist for those looking to invest in Indonesia. Here are 20 reasons why you should consider supporting Indonesia:
1. Robust economy
Indonesia's economy has been growing steadily for the past few years and is expected to continue. The country is a member of the G20 and is home to some of the world's largest companies, such as Bank Mandiri and Astra International. The GDP per capita is also increasing, so more people can afford consumer goods and services.
2. Favourable demographics
Indonesia has over 250 million people, with a median age of 28. This makes it an attractive market for businesses selling products and services to young people. Long-term investors can also benefit from the country's favorable demographics, as the young population is expected to drive economic growth in the future.
3. Growing middle class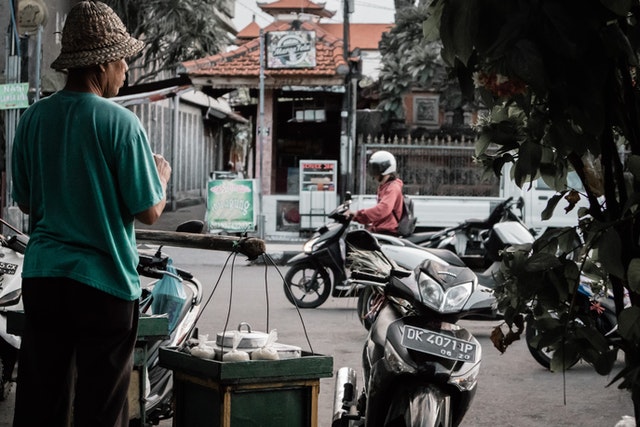 Indonesia's middle class is overgrowing, creating new opportunities for businesses that cater to this demographic. For example, there is increasing demand for luxury goods and services and travel and leisure. The middle class is also driving growth in the retail and food & beverage sectors.
4. Rising income levels
As Indonesia's economy grows, so do the incomes of its citizens. This provides businesses with a larger pool of potential customers and helps to drive consumption. The median household income has grown steadily in recent years and reached $7,000 in 2022.
5. Stable political environment
Indonesia's stable political environment is conducive to business and investment. The country has a democratically-elected government and a solid commitment to the rule of law. President Joko Widodo is pro-business and has introduced reforms to reduce bureaucracy and attract foreign investment.
6. Favourable business environment
The Indonesian government is working to create a friendly business environment by simplifying regulations and offering tax incentives. This is making the country more attractive to foreign investors. Fighting corruption is also a priority, and the government has progressed in this area. Free trade agreements with major partners, such as Australia, have also been negotiated.
7. Housing boom
Indonesia is experiencing a boom in constructing new homes due to the growing middle class and rising income levels. This creates opportunities for businesses in the construction and real estate sectors. Whether an apartment in Jakarta or Surabaya or a luxury villa in Bali, investing in property in Indonesia can be very profitable.
8. Growing tourism sector
Indonesia is a popular tourist destination due to its beautiful beaches, temples, and cultural attractions. The government is working to improve the tourism infrastructure, making it easier for visitors to come to the country. This provides opportunities for businesses in the hospitality and tourism industries. The 10 new Bali tourism projects can be one of your investment targets.
8. Vibrant culture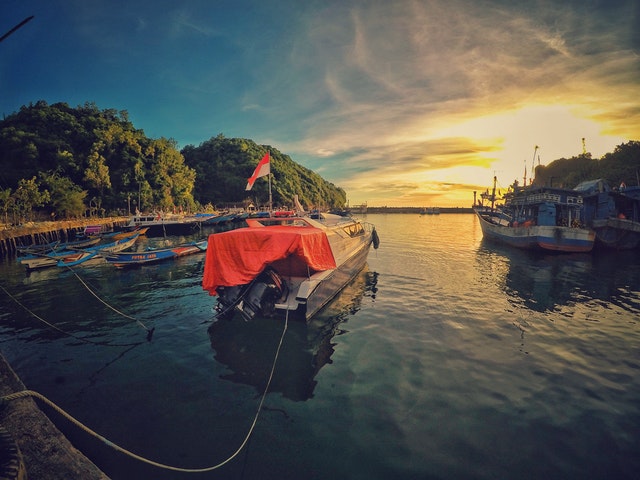 Indonesia is a culturally rich country with a diverse population. This provides businesses with a wealth of opportunities to tap into new markets. When marketing to Indonesians, it is essential to be aware of the different cultures and religions and to tailor your messages accordingly.
9. Strategic location
Indonesia's strategic location makes it a gateway to Asia's booming economies. The country is well-connected to major markets such as China, India, and Australia. Sea and air routes connect Indonesia to the rest of the world, making it easy to transport goods and services.
10. Improved infrastructure
The Indonesian government is investing heavily in infrastructure development, including building new airports, roads, and railways. This makes it easier for businesses to operate in the country and reach their target markets. Significantly reduced travel time between Jakarta and Bandung is one recent example.
11. Natural resources
Indonesia is rich in natural resources, such as oil, gas, coal, and iron. This provides opportunities for businesses involved in the mining and energy sectors. Also, palm oil and wood products are in great demand globally, making Indonesia an attractive place to invest in these industries.
12. Manufacturing powerhouse
Indonesia is one of the world's largest manufacturers of textiles, footwear, and electronics. This makes it an attractive destination for businesses involved in these industries. The country is also a major producer of commodities such as coffee, tea, and spices. Industrial manufacturing is growing rapidly, driven by rising demand from domestic and foreign markets. Automotive manufacturing is an up-and-coming sector due to the growing middle class.
13. Agricultural potential
Indonesia has vast tracts of farmland that can be used for growing crops or raising livestock. This presents opportunities for businesses involved in agriculture and food processing. The tropic climate is ideal for growing various crops, such as rice, corn, and soybeans. The country is also a major producer of palm oil, rubber, and coffee.
14. Growing e-commerce market
Indonesia's e-commerce market is multiplying due to the increasing use of mobile phones and the availability of cheap data plans. This presents opportunities for businesses involved in online retail. Tokopedia, Lazada, and Shopee are some of the leading e-commerce platforms in Indonesia. Rumors that Amazon might enter the market soon should not be ignored. AWS is already there.
15. Huge potential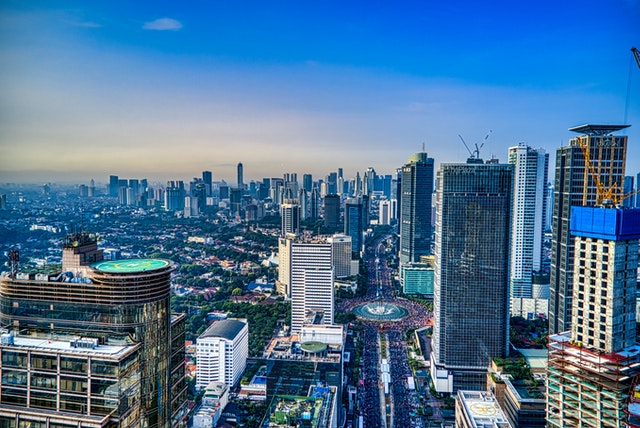 Indonesia is still a relatively untapped market with immense growth potential. This makes it an attractive destination for long-term investments. All sectors are expected to experience strong growth in the coming years, and there are many opportunities for businesses to get involved. Early movers will have a distinct advantage.
16. Internet users
Indonesia has over 210 million internet users, making it the fifth largest market in the world. This provides a large potential customer base for businesses involved in the digital economy. Also, marketing to Indonesians can be done relatively cheaply, as internet penetration is still low. This presents an opportunity to reach a broad audience at a low cost. Some Australian marketing companies have already opened branches in Indonesia and reported good results.
17. Social media users
Indonesia has over 191 million social media users, making it one of the most active markets in the world. This presents opportunities for businesses that want to reach out to this growing customer base. Over 3 hours daily is spent by an average Indonesian on social media.
18. English-speaking population
Indonesia's large English-speaking population makes it easy to do business there. This is an advantage for companies that want to target the Indonesian market. Many Indonesians are also fluent in other languages, such as Mandarin, Japanese, and Arabic.
19. Improved connectivity
The Indonesian government is investing in improving connectivity between its islands. This is making it easier for businesses to reach their target markets. Also, the rise of mobile phones and internet use is improving connectivity between people. Internet speeds are getting faster and cheaper, making it easier for businesses to operate online.
20. Start-up friendly
The Indonesian government is supportive of businesses, particularly start-ups. This makes it an attractive destination for entrepreneurs. Gojek and Tokopedia are two of the most successful Indonesian start-ups. The government has also established several initiatives to support new businesses.
These are just some reasons why Indonesia is an attractive destination for investors. With its large population and growing economy, the country offers immense business opportunities across various sectors. So, if you're looking for a place to invest, consider Indonesia.