Rami Malek is one of the more private figures in Hollywood, especially when it comes to his love life.
Details of the Oscar-winning actor's romance with his Bohemian Rhapsody co-star Lucy Boynton is carefully kept under wraps. Aside from promotional interviews, red carpet appearances and occasional sightings, their relationship has mainly been kept out of the public eye.
Now, the actor is giving us a rare glimpse of their private romance as he graces the cover of GQ's September issue. Malek is interviewed while he shops for a gift to give Boynton. Walking around New York City, the actor decides to check out Gwyneth's lifestyle store, Goop. He and the interview then weigh in on champagne coupes but Malek decides it wouldn't be an ideal scenario to carry glassware around.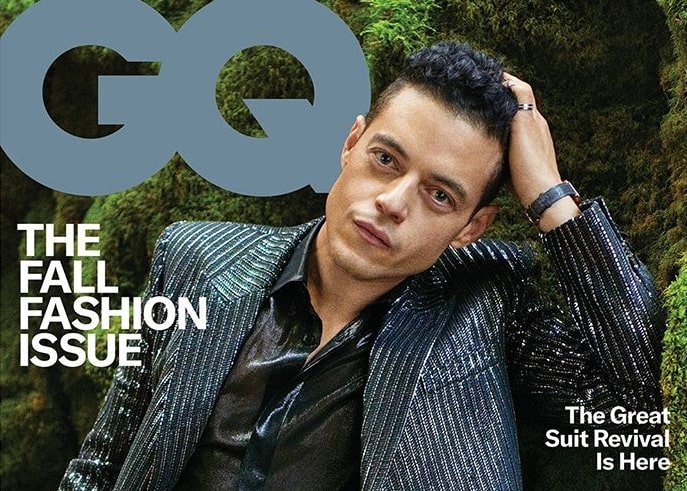 Probably seeming stumped by all the available choices, the interviewer attempts to help him out by suggesting a formulated herbal soak. Malek thinks it's not a bad idea saying that Boynton is "British, so all she takes is baths."
While it seemed like a good idea, the soak's 24-ounce sack packaging made it inconvenient to carry around the city once again. The twosome then decides for Malek to go for a deodorant that the interviewer describes as smelling "so good, I would wear it as a perfume."
Malek tells his newfound shopping buddy of the sweet present, "She'll be so 'chuffed.'"
Being a man who definitely knows how to romance his woman, Malek then heads to a jewelry store to buy Boynton a thin, gold necklace. Read more about Malek in GQ's September issue!