Under the global pandemic continues, people stay indoors and cook at home more often. If you are living alone or busy mums, sometimes home-cooked meals can seem like a daunting task. However, keep it easy with these simple but delicious recipe. There are plenty of Chinese cuisine ideas can make in 30 minutes or less, you can easily pick up the ingredients you likely have in your pantry or fridge. Easy to follow, make you meal time easy.
The secret behind authentic Chinese dishes are oyster sauce and soy sauce, they are inevitable condiments in Chinese cuisine. These all-purpose condiments are ideal for marinating, dipping or stir-frying. A good quality condiment will enable to further uplift your dish to "restaurant quality". Amongst the various brand, Lee Kum Kee is one of the well-known leading brand globally as well as the brand of choice for Michelin-starred Chinese restaurants and chefs.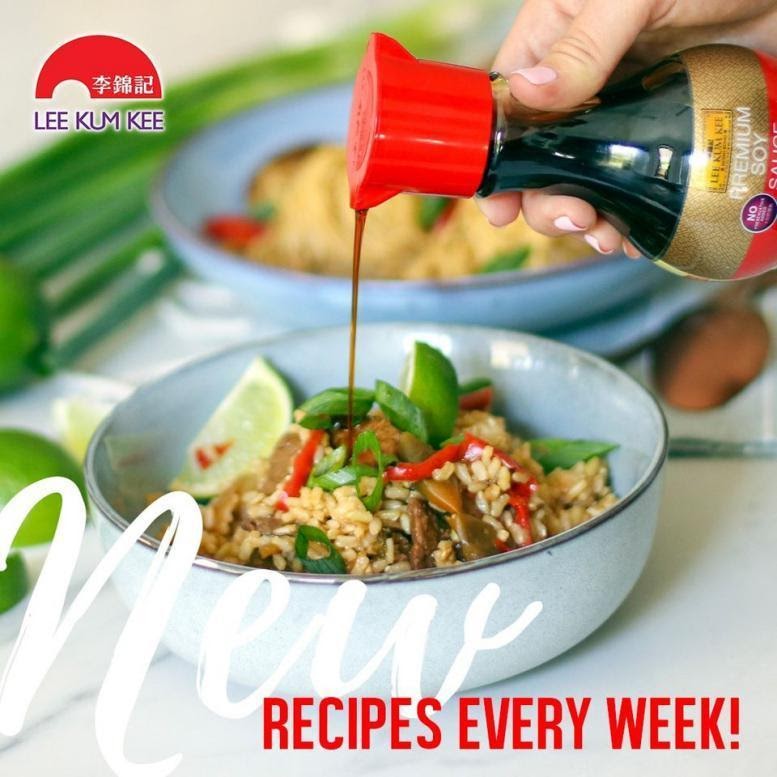 Once chosen the best condiment, let start with our easy and delicious dinner ideas.
1. Quick Stir-fry Lettuce with Oyster Sauce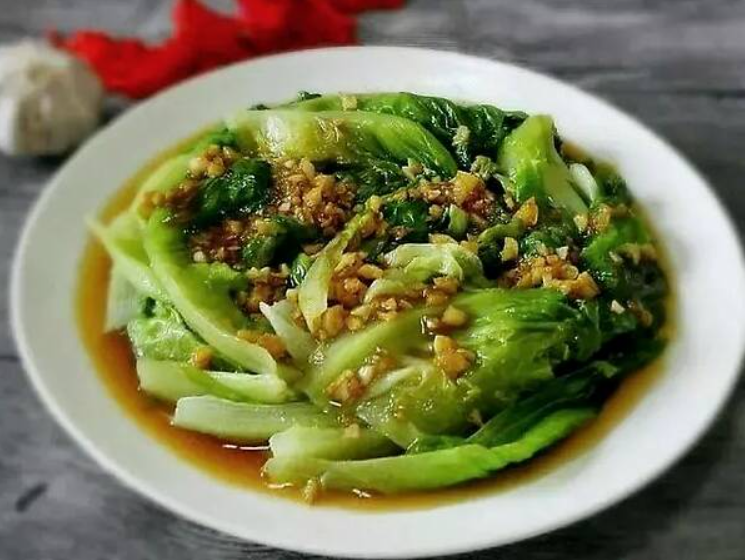 Stir-fry Lettuce with Oyster Sauce is a common dish in Canton(south of China) . This is a quick and easy dish for daily cooking, less than 5 mins for cooking. You don't need to add salt for this dish since oyster sauce already fantastic flavour to the vegetables.
Ingredients
1 or 2 bunches of lettuce
Some of garlic, finely chopped
10ml (2tsp) of vegetable(cooking) oil
10ml (2tsp) oyster sauce
10ml (2tsp) soy sauce
How to make it
Wash the lettuce and set aside.
Chop the garlic and set aside.
Blanch lettuce in boiling water, add a few drops of oil, then transfer to a serving plate in 20 seconds, which is the most crispy time.
Heat 1 tsp. of vegetable oil in a large skillet, soft fire heat. Add chopped garlic and stirs. Add Lee Kum Kee oyster sauce, Lee Kum Kee soy sauce. Cook until the garlic got soft if you like the strong taste, you can put a little starch on it.
 Pour the sauce over the lettuce. Done!
2. Easy Soy Sauce Prawn Recipe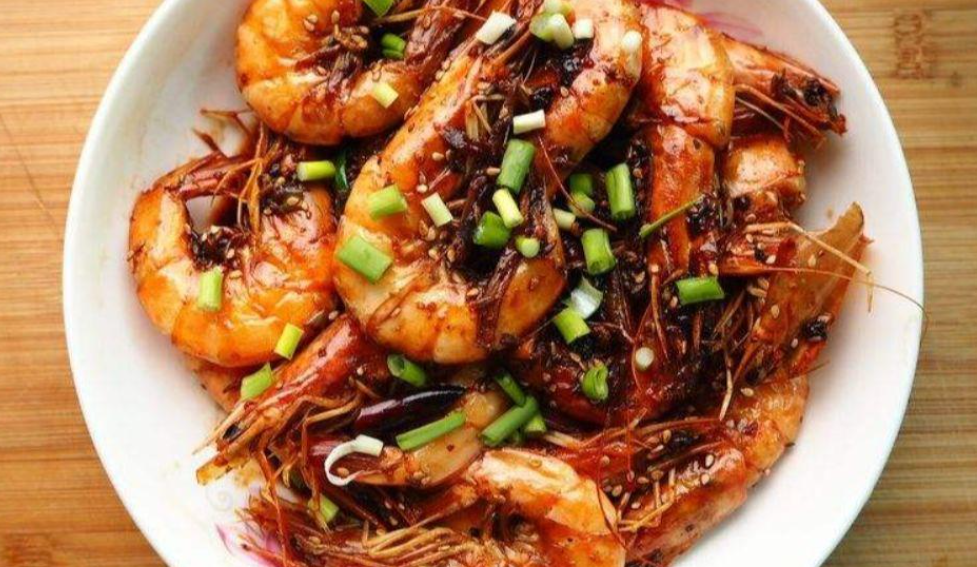 Soy sauce prawn is a quick and easy dish that always appeared on many Cantonese seafood restaurants menu. The function of soy sauce in this recipe is to uplifts the umami of the prawn and enrich the taste profile of dish.
The ideal size of prawns used in this recipe are (not including the head) at least 9cm.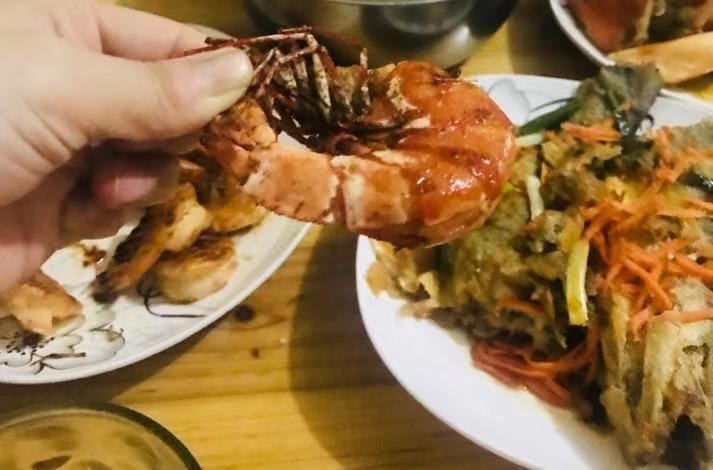 Ingredients
5kg of fresh prawns, (at least 9cm)
75ml (1/4 cup and 1tbsp) of light soy sauce
10g (1/3 oz) of sugar, preferably finely crushed Chinese rock sugar
10ml (2tsp) of dark soy sauce
20ml (4tsp) of cooking oil
Some of spring onion, finely chopped
Some of garlic, finely chopped
How to make it
Place prawn on a cutting board, then cut off and discard the sharp rostrum at the tip of the head and trim off the long antennae. To devein a prawn, use a small sharp knife to make a slit along the middle of the back to expose the dark vein. Dry the prawns with a paper towel.
Halve the garlic, then cut it into slices. Mince the spring onion.
Add light soy sauce and crushed sugar into a small saucepan over a medium heat and stir until the sugar is dissolved. Stir in the dark soy sauce, then turn off the heat and add butter. Swirl the pan until the butter melted then combines with the other ingredients.
Heat the pan and add 10ml (2tsp) of cooking oil. Add prawns one by one and remember the order you place them. Once the last prawn added to the pan, start turning them over in the same order they were placed in the pan.
Once you have turned over the last prawn, pour the sauce mix into the pan and bring to a boil. Turn the prawns over again. After turning over the last prawn, turn off the heat. The prawns should be lightly coated with the sauce, which will be thick and glossy. Sprinkle freshly ground black pepper over the prawns, then remove them from the pan.
Serve the prawn with a little of the sauce from the pan and garnish with the spring onion.
3.  Delicious Hot and Sour Chinese cabbage (Szechuan style)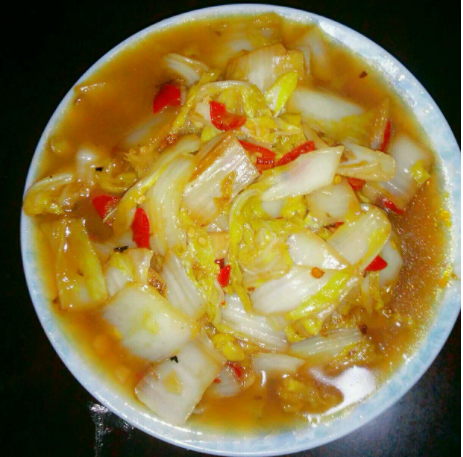 Chinese restaurant-style hot and soup Cabbage made easy! The hearty, spicy, sour broth is loaded with cabbage. The dish is perfect to serve along with rice or noodles.
Ingredients
1 bunch of Chinese cabbage
1 tsp of minced ginger
1 tsp of red pepper flakes
1/3 cup Red vinegar
1/3 cup rice wine vinegar
3 cup sugar
Salt (to taste)
5 of dried red chilies
3tsp szechuan peppercorns, ground and sifted
2 tsp of peanut oil
1 tsp of sesame oil
1/2 tsp of soy sauce
How to make it
Place cabbage in a colander and sprinkle with coarse salt; allow to sit until the cabbage weeps, about 45 minutes, then rinse thoroughly and let drain.
In a small saucepan heat ginger, red pepper flakes, vinegars, soy sauce, sesame oil, salt, and sugar to a boil.
Heat oil in small pan on medium-high heat on stove, add Szechuan peppercorns and chilies; stir until very fragrant.
Add cabbage to skillet and cook for a few minutes; pour dressing in and cook until the liquid reduces somewhat.
Stir in toasted sesame oil and then chill until needed.