For many Australians getting their first steps onto the ever growing property ladder seems to be getting a harder and harder task, especially for Generation Y starting right at the bottom.
Surging property prices in major capital cities, influx of foreign buyers and the continual development of in high rise apartments has left many Australians wondering if attaining a home with a backyard and picketed fence still achievable.
Yet, in an ever changing market, it is important to plan, prepare and find a solution and explore alternative ways to get into your first property; here are the top four things to consider before stepping into the property market.
Failing to plan, is planning to planning to fail
As many current homeowners would know, saving for a deposit is generally the hardest task when it comes to getting your feet onto the property ladder. Many Gen Y's currently have no budget or saving plan in place in order to get that 20% down payment that most lenders need in order to issue to home loan.
As stated numerous times in the media, the "smashed avocado" generation is solely focused on living in the current moment, rather than focusing on their financial future, and more comfortable with living pay cheque to pay cheque than living with their financial means.
Nothing gives lenders greater confidence at home loan application time, than an individual or couple that have a regular savings plan in place, with a good debt repayment history, and surplus cash flow at the end of every fortnight/month.
Check your credit history
There is no worse feeling that coming up to home loan application time, all the boxes are ticked off in the right places, only to find out that their is a black mark on you or your partners credit history. Small things that might seem insignificant at this current moment in time can really hurt down the line.
Moving address's frequently and forgetting to inform the mobile or internet company, not paying your final electricity and gas bill while renting or simply having too many late fees on your credit card or too many credit cards or personal loan applications are all major red flags for banks and lenders when they are assessing home loans.
Always make sure before you apply for any home loan, that your credit history is clear and if not, what steps you need to do in order to make sure it gets cleared.
Consider buying to invest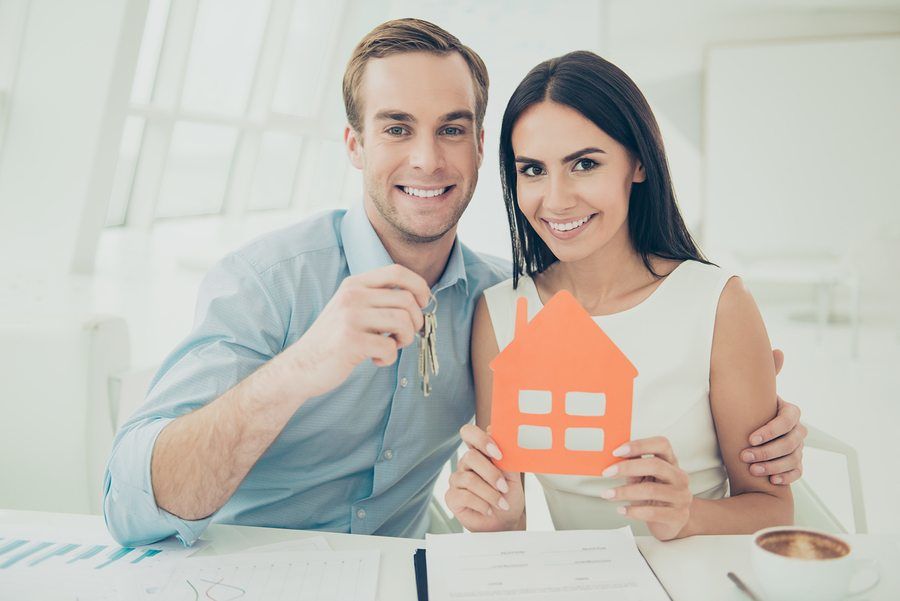 Buying a property as an investment rather than an owner occupier is another alternative way to get on to the property ladder. Once you have a deposit, you can then secure a tenant who will make constant contributions towards your mortgage via regular rental payments.
This option can be viable if have surplus income after your other expenses have been paid, so that you may also make extra contributions to pay your mortgage of twice as fast.
"Location, location, location"
Although it might be said time and time again; but most Australians don't pay attention to the most important factor when investing in real estate: location.
The true value of property doesn't lie in the fixtures, furniture and finishes of a property at all, so don't be impressed by the Calcutta marble or the black stained timber floors, the only variable that matters to property valuation is the amount of square metres that you own in a specific postcode.
Understanding that the value of location is priceless, that's why in some cases properties can have different valuations on opposite sides of the same road. Always look for high growth rate and high rental return areas.
Finally, the location you decide to invest or live in must be close proximity to transport, schools, and shops as well as areas of leisure. Try to focus on areas maximum 20-30 minutes from the CBD.
Don't over extend yourself
With interest rates in Australia being at all-time low levels, it's important for many Australians not to extend themselves and borrow at their maximum borrowing power capacity. It's important to remember the on-going costs that comes along with property ownership and is generally forgotten about when looking for a home.
Costs such as council rates or strata fees, water bills, gas & electricity and home insurance can really stretch the budget especially if your home loan repayment takes up more than 2/3's of your net income.
As interest rates are currently between 3-4% across most lenders, many people have not factored in what their home loan repayment would look like if their variable interest rate jumped up to over 7%, which is not uncommon as interest rates jumped up into the 17% range in the 1980's
The above article is written as general information only and not personal advice, and does not relate to your own individual financial situation, please consultant with a licensed finance professional before acting on any information that you have read.