The government of Southeastern U.S. state Georgia is under fire for passing "heartbeat" bill that bans abortion after six weeks of pregnancy. Now, Disney and Netflix join the crusade against the bill's implementation.
In an interview with Reuters on Wednesday, Walt Disney Co Chief Executive Bob Iger said the media giant will find it "very difficult" to continue filming in Georgia if the new abortion law will take effect. He believes that people will be reluctant to work in the U.S. state once the law is implemented.
Disney's biggest blockbuster films such as 'Avengers: Endgame' and 'Black Panther' were filmed in Georgia. Seeing as big productions contribute to providing employment in the stat, losing Disney productions will not be in the state's best interest.
Aside from Disney, Netflix has also announced its plans to "rethink" its Georgia investments in the wake of the "heartbeat" bill.
Chief Content Officer of Netflix, Ted Sarandos, has addressed the issue in a statement released on Tuesday. "We have many women working on productions in Georgia, whose rights, along with millions of others, will be severely restricted by this law. It's why we will work with the ACLU and others to fight it in court," Sarandos said.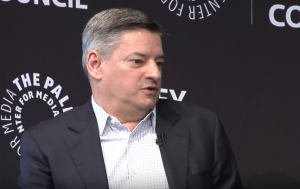 According to Sarandos Netflix has yet to pull out all of its current productions in Georgia "Given the legislation has not yet been implemented,". But they vow to continuously support partner companies and artist who have boycotted the state.
Netflix shows currently shooting in Georgia includes Ozark and hit horror fiction series Stranger Things.