Below is a list of the top and leading Pizzeria in Perth. To help you find the best Pizzeria located near you in Perth, we put together our own list based on this rating points list.
Perth's Best Pizzeria:
The top rated Pizzeria in Perth are:
Simple Italian
Bistro Bellavista
Sopranos Pizzeria Ristorante
Simple Italian
https://www.facebook.com/simpleitalian.com.au/photos/a.158000714763833/446902049207030/?type=3&theater
Simple Italian is the combination of two restaurants of Millioncino family who relocated in Perth in 2012. They pride themselves on using only fresh ingredients that ensures the quality of their dishes. Their main goal in establishing Simple Italian is to share their healthy and delicious Italian meals to Australian culture. They believe that their restaurants can stand on their philosophy which is to eat nutritious diet that highlights their authentic and simple ingredients.
Products/Services:
Arancini, Italian Bread, Pizza Bread, Ortolana, Diavola, Napoli, Boscaiola, Bufala, Capricciosa, Margherita, Pizza Alla Pala, Calzone, Calabrese, Seafood Pizza, Meat Pizza, Hawaiian, Chicken Pizza, Chicken Avocado, Contadina, Cheesy Pizza, Risotto Seafood, Pasta, Chicken Parmigiana, Salads, Gourmet Gelato, Affogato, Sicilian Cannolo, Tiramisu
LOCATION:
Address: 413 Murray St, Perth WA 6000
Phone: (08) 9481 7999
Website: www.simpleitalian.com.au
REVIEWS:
"Absolutely top quality food. We were a group of 8 and had quite a variety of dishes, from pizza and calzone to pasta and salads. My pizza crust had just the right amount of bite and the flavour was fresh and full of goodness. I tasted a few of the other dishes and everything was equally high quality.
The staff were friendly and the service was lovely and everything arrived very closely together. The prices were maybe a little above gastro pub prices but you could certainly tell the difference. Definitely worth a visit, especially if you're after the quality and flavour that comes from authentic Italian cuisine." – Damien Herbert
Bistro Bellavista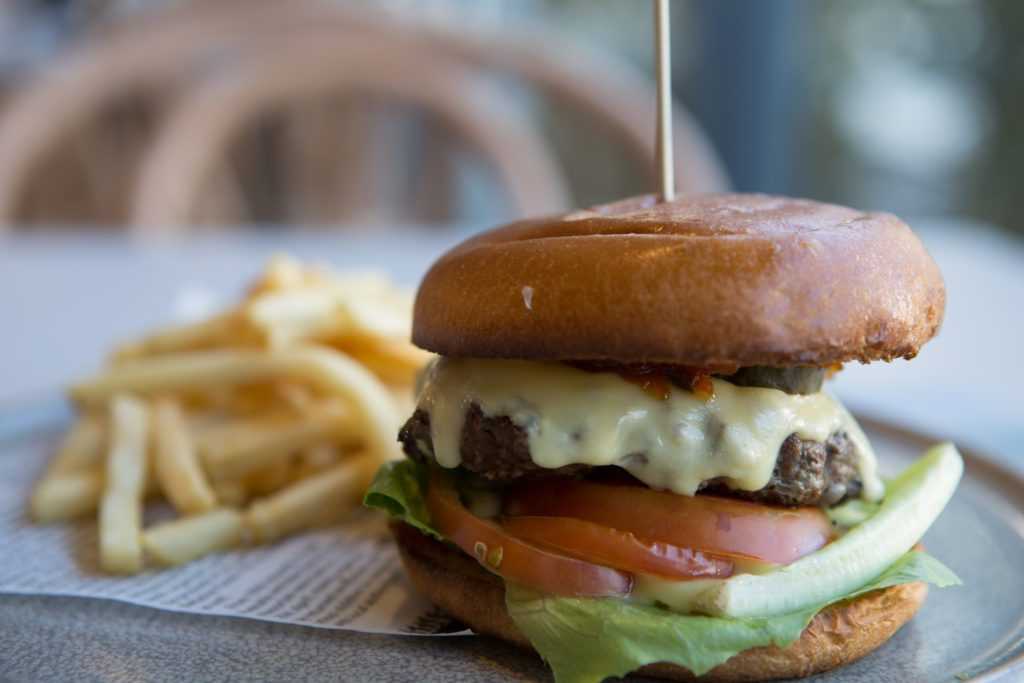 Bistro Bellavista offers fine dining Italian food experience to their customers. They pride themselves on their recognition and awards like The Gold Plate Award in 2017 and 2019. The team is leaded by two famous Chef Alfredo Chiella and James Dougherty that ensures that highest quality of Italian food are always serve to their customers. Another great thing about Bistro Bellavista is their cooking technique that involves wood fired method. This slow yet healthy technique ensures that flavors and taste are all intact as they serve it.
Products/Services:
Pizza Carnivora, Pizza Fruitti de Mare, Pizza Margherita, Pizza Vegatarian, Pizza Pollo E Pancetta, Pizza Tropical, Pizza Capricciosa, Pizza Diavola, Pizza Bomba, Pizza Napolitana, Pizza Boscaiola, Pizza Agnello, Pizza Quattro Formaggi, Pasta, Entree, Salads, Contorni, Gelato, Bistro Burger
LOCATION:
Address: 150 Bennett St, Perth WA 6004
Phone: (08) 9220 9560
Website: www.bistrobellavista.com.au
REVIEWS:
"Beyond amazing! We visited for the first time to celebrate my fiance's birthday and it was the best restaurant experience we have ever had. We had a 3 course meal including two entrees and alcohol for $124 for two people. The food was incredible and the service was excellent. Thank you to the staff for a wonderful evening. We will be back!!" – Sophie Bennett
Sopranos Pizzeria Ristorante
https://www.facebook.com/sopranosristoranteperth/photos/a.757476000942481/2321290331227699/?type=3&theater
Sopranos Pizzeria Ristorante offers great selection of traditional and authentic Italian cuisine. All dishes are freshly made out of genuine ingredients that are directly imported in Italy. They are famous for their handmade pasta and wood fired pizza. With their accommodating staff, they can recommendations based on their customers' preferences. Their two- storey restaurant is a great way to enjoy their rustic and private ambiance.
Products/Services:
Aglio Sul Pane, Pane Italiano, Bruschetta, Arancini, Cozze Piccanti, Bistecca, Agnello, Scaloppine, Cotoletta, Pollo ai Funghi, Insalata, Quattro Stagioni, Pollo, Roma, Capricciosa, La Donna, Sienna, Supremo, The Don, Pasta, Al Salmone, Napoli, Marinara, Classico, Calzone, Salads, Risotto, Gelato
LOCATION:
Address: 130 Mill Point Rd, South Perth WA 6151
Phone: (08) 9367 1231
Website: www.sopranos.net.au
REVIEWS:
"Great food, great service. I've only been here three times but I could easily revisit a dozen or more times and still find gems on the menu. So yes the food is fantastic; BYO is a welcome bonus and to top it off: the amazing, helpful, accommodating wonderful staff and service. My wife uses a wheelchair and they never fail to find us a great table. I can't recommend this restaurant highly enough!" – Michael Hill