Below is a list of the top and leading Orthopediatricians in Adelaide. To help you find the best orthopediatrician located near you in Adelaide, we put together our own list based on this rating points list.
This article is updated every 3-4 months.
Adelaide's Best Orthopediatricians:
The top rated orthopediatrician in Adelaide are:
Dr Phillip Brook – Orthopaedics SA – North Adelaide
Dr Ben Beamond – Wakefield Orthopaedic Clinic
Dr Robert Baird – Adelaide Hip & Knee Centre
If you are an orthopediatrician or you know other orthopediatricians or professionals in Adelaide that should be on this list, please submit your details here and we will review your submission.
Orthopaedics SA – North Adelaide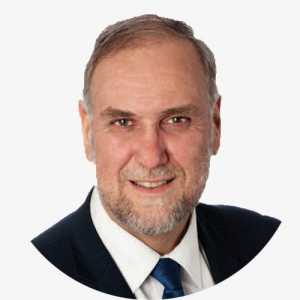 Dr Phillip Brook is an orthopaedic surgeon with over two decades experience treating all forms of musculoskeletal problems in children and adults.
Dr Philip Brook has a particular interest in hip and knee reconstruction and replacement, and gait disorders. In private practice at Orthopaedics SA, Dr Brook provides support to patients at Memorial Hospital, and Calvary Central Districts Hospital.
He is a Visiting Medical Specialist at the Women's and Children's Hospital and, formerly, at the Lyell McEwin Hospital. He has worked extensively in the UK, where he was a Senior Orthopaedic Fellow at Wexham Park and Heatherwood Hospitals (Slough and Ascot respectively), a Senior Lecturer at the University of Sheffield and Honorary Consultant Orthopaedic Surgeon at Sheffield's Northern General Hospital.
Products/Services:
Ankle & Foot, Hand, Elbow & Wrist, Hip, Knee, Oncology, Paediatrics, Shoulder, Spine
Location:
Address: 1 Kermode St, North Adelaide SA 5006, Australia
Phone: (08) 8267 8267
Website: www.orthosa.com.au
Reviews:
"I can not speak highly enough of the outstanding work undertaken & results achieved by Dr George Dracopoulos. After extensive consultation & his accurate consideration of what work needed to be done on my right foot, I am very happy with the result. I had bunion, bunionette & 3 torn ligaments in my toes done, with one toe requiring 2 pins. After 12weeks, all incisions have healed over & can almost not be seen at all. I have excellent movement in my foot & even more so than a friend who had minimal work done via keyhole surgery. I have no hesitation now in having a similar amount of surgery done on my left foot (via what is considered to be invasive surgery). I have confidence in the analysis by Dr George in providing the most appropriate surgery work for each patient, & which in my case involves again torn ligaments, with careful arthritis considerations." – Pat Mueller
"Dr Meng Ling was very good highly recommend." – Clinton Rumbold
Wakefield Orthopaedic Clinic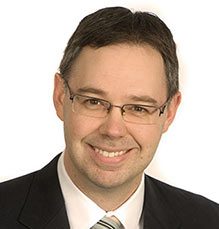 Dr Ben Beamond is a foot and ankle orthopaedic surgeon in Adelaide, SA. His special interests include Arthroscopic surgery, Sports injury and trauma reconstruction, Arthritis and deformity reconstruction, Minimally invasive ankle and foot surgery.
He got Post-graduate Foot and Ankle training in Australia, North America and Europe
Medical Association Memberships: Fellow, Australian Orthopaedic Association (AOA); Fellow, Royal Australasian College of Surgeons (RACS); Australian, American and European Orthopaedic Foot and Ankle Societies; SA Sports Medicine Association
Products/Services:
Shoulder, Elbow, Hand & Wrist, Hip, Knee, Foot & Ankle, Sports Medicine, Joint Replacement Surgery, Arthritis, Fractures & Trauma, Arthroscopic Surgery
Location:
Address: 2nd Floor, 270 Wakefield Street Adelaide, SA 5000
Phone: (08) 8236 4100
Website: www.woc.com.au
Reviews:
"Following on from a knee injury, my GP gave me a referral to see one of the Orthopaedic Surgeons at the Clinic. The Surgeon for whom the referral was addressed to, declined to see me, as I do not have Private Health Insurance. Thankfully though, Dr Luke Mooney agreed to see me. He was honest, thorough and gave me some options other than a knee arthroscopy at the Clinic. Great bedside manner, and caring. He followed through with sending a letter to the Orthopaedic Clinic at a Public Hospital. Should circumstances change and I need to be treated privately, Dr Luke Mooney would be the Orthopaedic Surgeon that I would choose.
The five stars are for Dr Luke Mooney for his caring professionalism and his staff. Thank you." – Stavroula Gorezis

Adelaide Hip & Knee Centre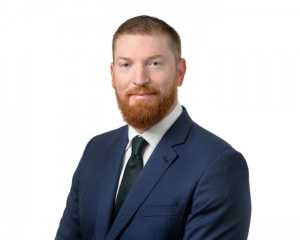 Dr Robert Baird is a highly regarded Australian trained Orthopaedic Surgeon specialising in musculoskeletal conditions of the hip and knee, joint replacement surgery, orthopaedic trauma and revision surgery.
As a Director and founding member of Adelaide Hip & Knee Centre, Dr Baird provides consulting and surgical services as well as a 24- hour trauma hotline service for patients in Adelaide.
Dr Baird obtained his Bachelor of Science with First Class Honours in Genetics in 1996 at the University of Adelaide and completed his Bachelor of Medicine and Surgery at Flinders University in 2000. He continued with his post graduate training in South Australia
and Queensland and went on to complete his Orthopaedic Surgical training and was awarded his Fellowship of the Royal Australasian College of Surgeons – Orthopaedics in 2008.
He then undertook further sub-specialty fellowship training in complex joint replacement and revision surgery at St Michaels Hospital, Toronto, Canada and orthopaedic trauma surgery at Vancouver General Hospital, Canada.
Dr Baird is also a member of the Australian Defence Force and in this capacity, served in Afghanistan as a trauma surgeon in 2009.
Dr Baird's fellowship training together with his Defence Force and public and private sector involvement has enhanced his experience in the best practice of all aspects of hip and knee surgery including joint replacement, arthroscopic surgery and trauma.
Products/Services:
Hips, Knees, Robotic Surgery, Fractures & Trauma, Sports Injuries, Paediatric Conditions
Location:
Address: Burnside Specialist Centre Suite 3, 120 Kensington Road Toorak Gardens, SA 5065
Phone: (08) 7235 4800
Website: www.ahkc.com.au
Reviews:
"knee replacement. Knee swelled up but after resting all was good.Have climbed ladders & scaffolding since and the knee has been trouble free since. After the pain I had prior to the op I would recommend not to wait but have it done. I walk about 5 -7ks a day with no issues.
Dr Robert Fassina & Team have done a marvelous job and the followup has been excellent." – Arrand Ellery
"Excellent care and fantastic service." – Scott Harlock