Netflix expands beyond India when it comes to their cheap, mobile-only monthly plan to further cater to their expanding international market. The American streaming platform launched today a consumer-friendly plan for their Malaysian market as the country can now access their services for only $4 a month.
This new subscription which has started to be offered beside the current regular monthly plans that begin at $7 limits accessibility for subscribers to just one mobile device and lowered video quality (standard 480p). People who will opt to this subscription plan cannot watch Netflix on their TVs and laptops.
Netflix. who has been testing for a more economically friendly plan since last year in minor markets like Malaysia stated that this option for their subscribers will enable them to "broaden access to Netflix in this truly mobile-first nation."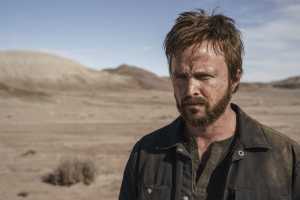 Industry estimates show that over 88% of Malaysian citizens own a smartphone and that 78% of internet users in the South-East Asian country which has roughly 32 million people in its population stream and download content online.
Ajay Arora, Netflix Director of Product Innovations said in a statement that "our members in Malaysia love to watch shows on their smartphones and tablets. With the first-ever Mobile plan in Southeast Asia, all of Netflix's shows and movies will be even more accessible for Malaysians to stream and download."
Similar to the situation in India, The streaming platform is aggressively competing with other services who offer competitive subscription prices with the likes of Dimsusm, PlayTV, Astro GO and iFlix being in the mix in the Malaysian market. And just like these competitors, Netflix has invested in unique and original content to better suit the Malaysian market. Shows like The Ghost Bride who was shot and produced in Malaysia, comedy shows like Jagat and Polis Evo who are popular shows in the country will be carried by Netflix.
Netflix's standard subscription plans have hindered the company to effectively extend its reach in many parts of the globe. Given that a lot of their competitors have the capacity to offer their streaming services at a much cheaper price, this will be a good move forward for them. The streaming giant is also starting to admit this issue publicly, with their statement in their quarterly earnings call last week where executives mentioned that they were pleased with their affordable $2.8 per month subscription in India gaining traction.
According to Netflix, "Our approach with pricing is to grow revenue and so far, uptake and retention on our mobile plan in India has been better than our initial testing suggested. This will allow us to invest more in Indian content to further satisfy our members. While still only a very small percentage of our total subscriber base, we're continuing to test mobile-only plans in other markets,"
Netflix's chief product officer Greg Peters stated that the streaming platform will continue to explore more subscription structures and will "feature value benefits" in markets outside majors regions to know how people will react to them.