Being a music graduate opens the door to a world of possibilities. The music industry seems to be growing beyond what some might imagine. Most people associate music graduates with teaching or performing, but it can involve more than that.
What are the options with your music degree?
The following are the most common jobs to consider:
Music Therapist: Helps improve mental or physical health with music.
Musician: Develop music in certain genres of music.
Music Teacher: Teach music privately or in a public school.
Sound Technician: Develop music for broadcasting, film, or video.
Of course, there are additional jobs where your degree would be useful like a community arts worker or an arts administrator. You can also enter the corporate world and help coordinate sound for an event or help create a podcast, which is becoming increasing popularity.
Experience that will give you a boost
Taking TAFE music courses and getting your degree can open the door to opportunities, but you still have to be as competitive as possible. There are a number of people in your field attempting to get your dream job. This is where work experience kicks in and helps you get over that finish line.
Music experience can encompass many things, like being able to identify instruments or attending live musical performances to learn how each sound affects members of the audience, but the experiences you really want are the following:
Band work may help spruce up your resume.
Record music, even for independent artists.
Get involved with an event sound management company.
Look for internship opportunities to gain experience and network.
Be a musical chameleon to get ahead
Employers are demanding much more from their employees. You need to be aware of this, and do your best to take on the roles these employers are willing to offer. Some of these roles may not be what you had in mind, but they could help further your career, which is ultimately what you want.
Some of you may have to become a freelancer, which is an industry that is booming at the moment. You should also be willing to accept session-based or contract-based work instead of a full-time job.
Employers may also ask people with your degree to take on some of the following responsibilities:
May have to take on creative or administrative roles within a music company.
You may be asked to work with retail.
Travel industry companies can use your musical input for hotels or travel destinations.
Gaming companies can use your help in different music-centered roles.
Do not be afraid to bring up skills
It is important that you keep in mind that getting your degree in music gives you a number of skills that can be utilized in a number of ways and in a variety of companies.
You need to make sure that you pump up your value as an employee by highlighting some of the skills that music has afforded, like the following:
Highly developed memory skills and concentration
Above average communication skills because you need to understand the dynamics of performances
Exceptionally good at team work because music requires synchronization
A strong ability to perform even under stress since music makes you perform in front of others
Adept with technology since most music programs are quite advanced
Music is international, which could make you more knowledgeable of other cultures and that can be useful in this interconnected world
What does your future look like?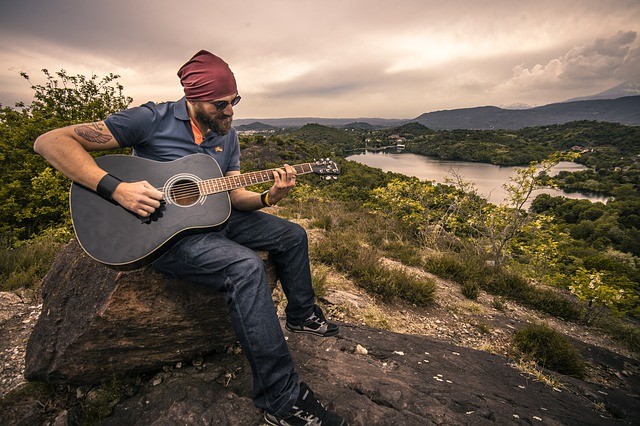 Perhaps one of the biggest questions most people have deals with the kind of life they could expect after graduating. It is easy to see the choices are endless. Your skills are adaptable, but you are probably still worried about a few things.
Well, it should be noted that most music graduates end up becoming real musicians in just six months. Keep in mind that this is in the UK, and your skills can travel with you so the world is your oyster.
Of course, some music graduates want to further their education, which includes about 24.3 percent of graduates. Only 5.6 percent decide to continue their studies and work at the same time, which is understandable.
Now, there is a small chunk of graduates who do not seek employment for whatever reasons. Perhaps they are reevaluating their life. The percentage of this chunk is 6.9 percent, and no one has to join this group if they do not want to.