One of Melbourne's most respected & caring lawyers with over 30 years' experience.
With over 30 years' experience, Michael Kuzilny has progressed to be one of Australia's leading Barristers & Solicitors. No job is too big or too small. We are here to help you or your loved ones in all Magistrates Courts and County Court with the best outcome possible!
With Michael's kind, positive and authentic attitude, he has dedicated his life to making the world a better place for everyone. He is also a published author and a trusted media expert on National TV. Frequently described as the man of the people, MK is the "Go To" Lawyer who helps people through the Tough Times. Max Markson described Michael Kuzilny as "Australia's favourite Legal Eagle".
Michael has been working in the criminal justice system since 1986 and has achieved a Bachelor of Laws with Honours. His dedicated team of Lawyers are all experts in their field and represent thousands of Traffic and Criminal cases yearly; with minimum legal fees and with winning results!
Best Criminal & Traffic Law Lawyers Melbourne – All Magistrates Courts & County Court
At MK LAW we don't only know the law; we know the system. Excellent contacts are important. Michael Kuzilny has carefully cultivated long-lasting relationships with the police, the prosecutors, the courts, the Magistrates, and other prosecuting agencies.
STOP YOUR CASE FROM GOING AHEAD! We are frequently successful at persuading police informants not to file charges or not to authorize briefs. This means you don't have to go to Court at all!
With over 500 five-star client reviews we are dedicated to protecting your reputation and achieving the best result for you. We will provide you with the highest calibre of legal representation available; so that you can have peace of mind and move on with your life.
Melbourne's Best Criminal Lawyers – Melbourne Traffic Lawyer
If you or a loved one are facing a Court case, we will help you get your life back on track! We help clients with all police charges including: All Traffic Charges, Drink Driving and Drug Driving, Interlock charges, Driving whilst disqualified and Driving whilst suspended, Alleged Domestic violence & Intervention Order breaches, Alleged Sexual offences, Alleged Theft & Fraud Charges, Alleged Recklessly or Intentionally causing Injury and Assaults etc We also deal in all Commonwealth matters.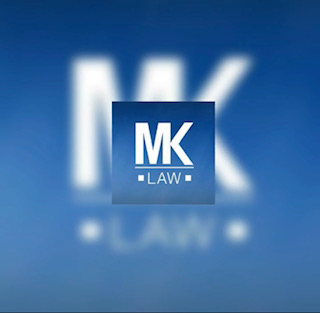 MK Criminal Lawyers in Melbourne – www.mklawfirm.com.au
To organize a FREE interview with MK please call Tamzyn Roadknight 0403 690 661.
Our main office is situated at: MK LAW, Level 2, 1 Southbank Blvd, Southbank. (Near Crown Casino)
The first interview is completely free and confidential. It is then entirely up to you how or if you wish to proceed.
To organize a FREE interview with Michael Kuzilny; please call Tamzyn Roadknight NOW on 0403 690 661 or 1800 130 120 or 0415 557 011. Feel free to call anytime! We are happy to speak to you anytime even a/ hours or weekends.