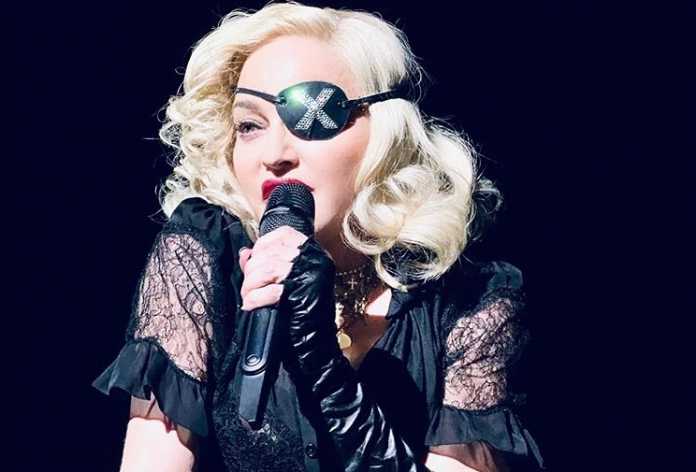 Madonna isn't about to let injuries get the best of her Madame X world tour. The injury-ridden 61-year-old artist made sure to make up for postponing the start of her London concert lineup with one hell of a show on Wednesday.
British media flooded Madonna's concert with positive reviews from critics who absolutely adored the star's explosive performance.
Earlier this month, the pop music icon was forced to cancel tour dates in Portugal and United Kingdom citing an injury. But just two days later, Madonna pushed through and owned the stage at London's Palladium.
Out of the Madame X tour's 93 dates 10 have been canceled so far after physicians ordered Madonna to take a "step back" from performing.
On Instagram, Madonna addressed the issue over the weekend explaining the reason behind her decision to cancel the opening date of her Palladium residency. "I have injuries that have plagued me since the beginning of the tour but I must always listen to my body and put my health first," she wrote in a post.
"The last thing I want to do is disappoint my fans or compromise the integrity of my show." Read Madonna's full statement in the caption of the post below:
U.K. media sang praises for the opening show with The Daily Telegraph implying that Madame X might have been Madonna's "best show ever." The Sun described the artist's show as "one of the most extraordinarily physical and emotional concerts in music history." And BBC took note of Madonna's dynamic moves in a show that they say is "highly-polished."

Ben is is a senior journalist and sport columnist for Best in Australia. He previously worked for the BC and other radio stations.