Karl Stefanovic was born in 1974 on the 12th of August and is a gold Logie-winning television presenter in Australia. He is most famous for hosting Channel Nine's breakfast morning show – The Today Show – before being let go from the role he hosted with Georgie Gardener.
Karl was part of the morning show for nearly 14 years before it was announced that he wouldn't be returning to the role as a co-host in 2019.
Karl Stefanovic early years
Karl's early years were spent finding his ground as a reporter. Here's a timeline of Karl's pre television presenter years:
As a youngster, Karl completed a journalism degree at university. But he was unable to secure a cadetship after getting his degree.
He auditioned for the National Institute of Dramatic Arts (NIDA) on his father's suggestion. But he did not make it through to the final cut.
Instead of re-applying the following year (1994) to NIDA, he took up an offer for a job in Rockhampton with WIN television. He began his career here as a cadet reporter.
In 1996, Karl began as a reporter with TVNZ in New Zealand for One Network News.
Karl returned to Australia in 1998 and presented for Ten News out of Brisbane. He also filled in as a news presenter for Ron Wilson.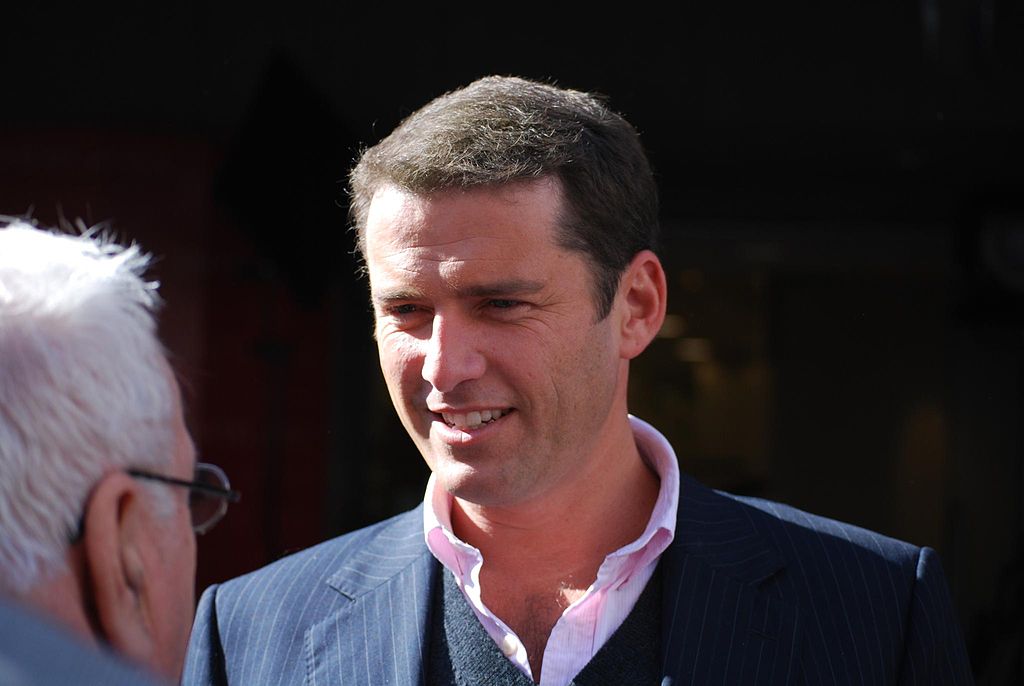 Working with the Nine Network
After working with Ten News in Brisbane, Karl made the move to the Nine Network in 2000. He was a reporter and back-up presenter for the channel out of Brisbane. Here are some notable events during Karl's time with the Nine Network:
He received a best news coverage award in Queensland for his comprehensive reporting on the 2000 Childers backpacker hostel fire.
His strong reporting on the Warragamba bushfires in 2001 was the reason he was appointed to the Sydney newsroom for Channel 9.
He was also heavily involved in reporting the Canberra bushfires in 2003.
In 2005 in February, Karl replaced the then Today Show host Steve Liebmann and took on the role of co-presenter for 14 years before being replaced in 2019.
He has filled in for a number of presenters over the years, including for Tracy Grimshaw at A Current Affair.
In 2006, Karl was part of the reality show for the Nine Network Dancing on Ice – making it to the grand final before being beaten Jake Wall.
In 2008, he hosted the network's Carols by Candlelight along with co-host Lisa Wilkinson. He replaced host Ray Martin who was a long-stay of the show. He hosted this show until 2012 until David Campbell replaced him.
In 2011, Karl became a contributing reporter on 60 minutes in addition to his co-hosting responsibilities at Today.
He has hosted the evening reports for the Nine Network during the London Olympics in 2012.
In 2015 in October, Karl hosted The Verdict on the network. This television panel show brought together successful elements of different programs like The Project but was controversial because of its panellist line ups.
In July 2017, he started to host a new show This Time Next Year on the network and has continued in this role.
Life after the Nine Network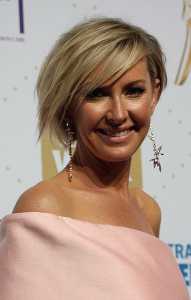 In December 2018, it was announced that Karl would no longer be returning to Today.
He was replaced by Deborah Knight who co-anchored the show with Georgie Gardener.
The show courted several controversies after Lisa Wilkinson famously walked away at the end of 2017 following a pay dispute with the network. Lisa was demanding a pay rise similar to what Karl was getting from the network. After a disagreement with the channel, Lisa decided to make the move to Channel 10.
In June 2019, an announcement was made that Karl would become a contributor for the radio channel 2GB.
Personal Life
Here are some facts about Karl's personal life:
Karl was born in New South Wales in the suburb of Darlinghurst.
His father was Serbian-German and his mother was Australian.
His younger brother, Peter, is also a presenter with the Nine Network and is employed as a correspondent with the show – 60 Minutes.
Karl was educated in Cairns at St Augustine's College and went to the Queensland University of Technology to complete his journalism degree in 1994.
Karl met his now ex-wife Cassandra Thorburn in 1995 at a Rockhampton party. The couple later married and had three children.
In September 2016, Karl and Cassandra separated after 21 years together with the divorce getting finalised in October the next year.
In February 2018, Karl and Jasmine Yarbrough, a shoe designer, announced their engagement, and later married in December of the same year at a ceremony held in Mexico.
Karl and Jasmine Yarbrough were married in December 2018. The couple claimed to have first met in late 2016 during a home visit by Jasmine to Australia. They met through friends over Christmas when she was back from LA.
Karl and Yasmine married at the One&Only Palmilla Resort in Mexico.
Karl announced that he would host the Drive show on 4BC after taking over from Mark Braybrook.
Controversies associated with Karl Stefanovic
Karl has been associated with several controversies over the years. Some of them are:
Karl and Cassandra were married for 21 years before they announced their separation in 2016. They have three children – Ava, River and Jackson.
In 2016, Karl's controversial use of the word 'tranny' was severely criticized by the LGBT community. He publicly apologised after the show and stated that he was arrogant.
He was famously fired from the Today show in December 2018 following a year of publicity surrounding his high-profile divorce and new relationship. He hosted the show for 14 years.
After his exit, he is seeing out his contract and continues to serve as the host of This Time Next Year on Channel 9.
In 2019, he was criticized for his comments about Meghan Markle during an interview for 60 Minutes. He was labelled a hypocrite following his comments about the media not respecting his own privacy.
In 2017, Lisa Wilkinson left the today show after a dispute with pay. She had demanded to be paid the same amount as Karl's $2-$3 million a year package. With talks failing, Lisa made the switch to Channel 10's The Project and has contributed to an increase in the show's Sunday ratings.
It's understood that Karl and Georgie Gardner who was brought back to the Today show after four years don't get on that well.
At the start of 2018, Karl and his brother Peter can be heard complaining about their co-stars, colleagues and bosses at Nine while they were in an Uber – better known as the 'Ubergate' scandal. This was the last straw that led to Karl's axing from Nine, just a day after Peter announced that his contract wasn't renewed and he would be leaving the channel as well.
In 2010, Karl was ordered by the Nine Network to be a red carpet reporter at the Logies. This was primarily done to keep him out of the bar and avoid a drunken 'Today' show performance as the previous year.
Lisa Wilkinson's departure from Channel 9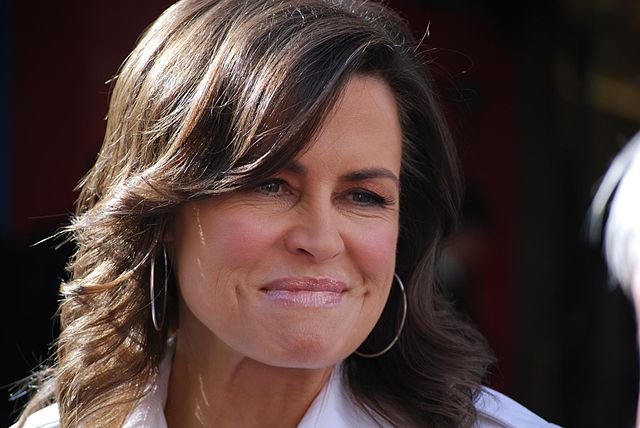 Karl was at the centre of a gender pay gap issue in 2017 when his Today show co-host at the time – Lisa Wilkinson – left the channel after pay negotiations failed.
Her main contention was that she should be paid the same annual salary as Karl, who was reportedly drawing in about $2-$3 million.
The Channel Nine CEO claimed Karl's additional pay was the result of more network responsibilities including anchoring shows like This Time Next Year.
The CEO also claimed that while Karl was solely contracted to the network, Lisa had other commercial engagements outside the network.
Lisa then went on to leave Nine and signed a deal with Network Ten, after which she started anchoring The Sunday Project.
Karl's 2017 Meltdown On Today
In June 2017, Karl once again was in the limelight for all the wrong reasons when he had an outburst on the Today show after leaked pictures of himself were published. The pictures included him checking into a caravan park in the country with 12 cans of pre-mixed rum.
In the pictures, Karl stopped by the bottle shop to buy the drinks before going back to his Yamba accommodation on the north coast of NSW. He was accompanied by the producer from Channel Nine.
At the time, he insisted that he was in the location to film a segment about the struggles faced by prawn farmers.
Karl has been a strong performer for the Nine Network over the years, but has also courted several controversies along the way, which is what finally led to his exit from the Today show at the end of 2018.