Jason Statham speaks out about the tragic accident that led to stuntman Joe Watt's injury on the set of Fast & Furious 9.
Speaking to Extra Statham describes the accident as "awful". Watt's fell about 30 feet while on set in England. He is suffering from a head injury and is reportedly in an "induced coma," according to multiple news outlets.
Statham is no stranger to stunts in movies as an action star. The actor is known for his work in The Transporter and most recently in Hobbs & Shaw, a spin-off of the Fast & Furious franchise.
"It's an unpredictable science," he told Extra about performing stunts in films. "You do every measure that you can eliminate these things from happening. It's just a real shame that accidents happen. It's awful for the families when someone gets really hurt."
Statham had glowing words to say for people who work in stunts as he continued to say, "On set, the stunt people are and have been for my whole career the best relationships I have and the most fun I have ever had on a set, always with the stunt guys."
"I feel they are the unsung heroes in some ways," he added. "They put themselves out there to make other people look good without anything back."
The accident took place earlier this week prompting producers of the film to release a statement saying:
"We had an injury on the set of Fast 9 today in Leavesden with one of our stuntmen. We have halted production for the day to focus on this situation."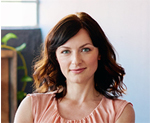 Laura is a reporter and a gossip columnist for Best in Australia. She focuses on celebrities, science and social affairs in Australia and worldwide.