Below is a list of the top and leading Hypnotherapy Centres in Brisbane. To help you find the best Hypnotherapy Centres located near you in Brisbane, we put together our own list based on this rating points list.
Brisbane's Best Hypnotherapy Centres:
The top rated Hypnotherapy Centres in Brisbane are:
Phoenix Hypnotherapy
Brisbane Hypnosis Centre
Brisbane City Hypnosis
Phoenix Hypnotherapy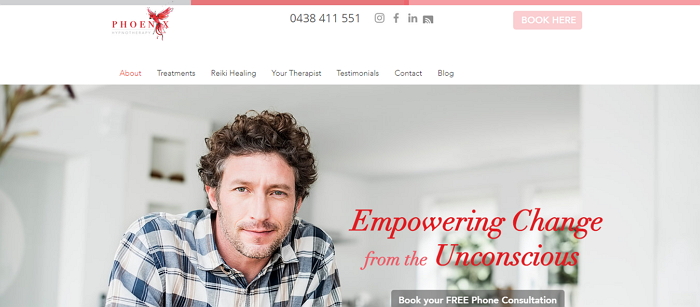 Phoenix Hypnotherapy is all about working with people who are suffering to help them have all the tools and strategies they need to be the best version of themselves that they can have a rich, meaningful life.
Phoenix Hypnotherapy is a beautifully calming, professional and confidential Clinic in the
Cleveland Business Precinct, which provides a private and soothing environment. At Phoenix, they work together to achieve positive life changes and overcome obstacles
and blockages within the client's personal or professional life.
Products/Services:
​Treatments for Anxiety Phobia PTSD, Weight Loss, Chronic Pain, Quit Smoking,
Children's Anxiety, Performance, Pregnancy, Hyperemisis, Birth, Reiki Healing
LOCATION:
Address: Shop 2/16 Doig St, Cleveland QLD 4163
Phone: 0438 411 551
Website: www.phoenixhypnotherapy.com.au
REVIEWS:
"Before coming to see Lynne, I was an anxious, stressed and exhausted first time mum
with a lot of held on trauma from my pregnancy and birth and beyond. Since working with her, I have managed to release these issues – and fall pregnant again and have a normal pregnancy even though I suffer from Hyperemises Gravidarium. She has enabled me to feel empowered within myself and confident enough to tackle the world head on. My anxiety has gone and I am now able to sit down with my son and enjoy making memories with him, instead of worrying about cleaning the floors every day. I sleep better, eat healthier and my mood has changed 180! I can not thank Lynne enough for all the hard work she has put in for not only myself, but for my growing family. Without her, I hate to think what I would be like. She has shown me there are other ways, methods and techniques to work through my triggers and issues rather than typical mainstream medicine, prescriptions and the typical psychologists. A massive thank you!!" – Sarah Watson
Brisbane Hypnosis Centre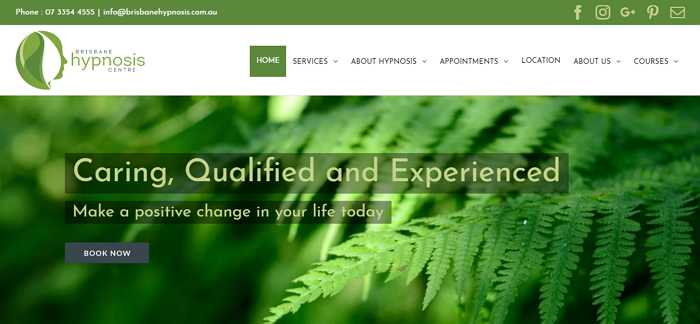 Brisbane Hypnosis Centre – Their clinic in Everton Park has been in operation since 1997, and they have great pleasure in welcoming most of their clients as direct referrals from people who have enjoyed success with their services. Carol Moore and Glenn Chandler both hold Diplomas of Clinical Hypnotherapy, and are Clinical Members of the Australian Hypnotherapists' Association.
They were established in 1987, in Bardon, by David Kennedy. David went on to open clinics in Nambour on the Sunshine Coast, and then again in Brisbane. Glenn, David's son-in-law, has been the principal of the Everton Park clinic since 2001. Their practice manager Rachel has worked in and around the hypnosis profession since 1995, has a Diploma of Clinical Hypnotherapy, and is currently completing a Bachelor of Complementary Medicine (Health Science). Rachel is the co-organiser of Of Like Mind, a
professional development community for Wellness Practitioners.
They have all worked together since 2003, and in that time they have formed a strong
working relationship which helps to better serve their clients. They regularly meet to
debrief and offer support and mentoring to each other, and they take part in peer and
one-on-one supervision. They all bring something unique to their work, and having more than one therapist available enables them to match their clients to the person who will be most appropriate to their needs.
Products/Services:
Weight Loss, Balanced Eating & Health Goals, Emotional Wellness, Anxiety & Worry,
Fears & Phobias, Quit Smoking, Drinking Patterns & Gambling Help
LOCATION:
Address: 510 S Pine Rd, Everton Park QLD 4053
Phone: (07) 3354 4555
Website: www.brisbanehypnosis.com.au
REVIEWS:
"They deserve the 5 stars. Very welcoming and accommodating." – Jackie S.
Brisbane City Hypnosis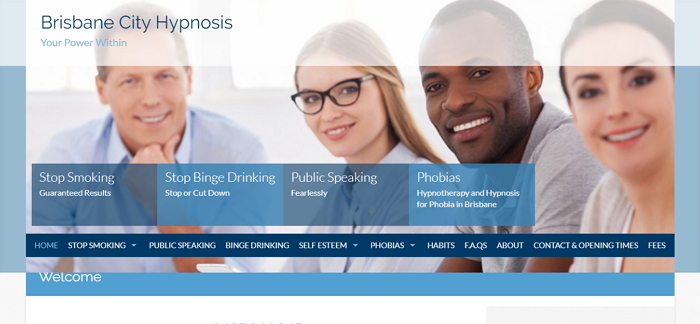 Brisbane City Hypnosis – Shona Davis, therapist in Brisbane City Hypnosis, first became interested in hypnotherapy when she went to see a hypnotist to stop smoking 25 years ago in London. She arrived at the clinic with all the determination and commitment necessary to succeed but was still amazed at the power of that 'thing' and it made her wonder how she could use it to help others. This took her to study clinical hypnotherapy to the advanced level and she was listed on the General Hypnotherapy Register UK. She ran a successful practice in Harley Street London helping people with problems from stop smoking and phobias to deep rooted emotional issues. Harley Street has a world wide reputation for medical excellence.
She is now based here in Australia practicing hypnotherapy and hypnosis in Brisbane
CBD and is registered with the "Professional Clinical Hypnotherapists of Australia" which
is a member of the "Council of Clinical Hypnotherapists". Her qualifications, experience
and commitments to the profession qualifies her to be placed on the "Australian National
Hypnotherapy Register". Shona rigidly adheres to their strict principles and codes of
practice.
Products/Services:
Stop Smoking, Stop Binge Drinking, Self Esteem, Phobias, Habits
LOCATION:
Address: 132 Alice St, Brisbane City QLD 4000
Phone: 0435 064 845
Website: www.brisbanecityhypnosis.com
REVIEWS:
"WOW. 10 years it's been since I met you for the first time to Quit Smoking (& still smoke free). You have helped me overcome many personal issues, especially anxiety! I've had a better life for having you in it, I find it incredible how during our sessions you know exactly what to say to get me to find the answers within myself. You are truly gifted at what you do and have helped me beyond words. Thanks a million." – C. Dunn