Technology is evolving, it is getting more transformed more paperless and reducing manual task. Latest technologies coming in the market are a matter of concern for the consumers. They actually cannot believe a system based digital support to handle their issues, rather trusting their existing manual support. But this thinking can never let our development to upgrade to get faster and simpler.
Still many cutting edge technologies have already entered the market and had been successful to gain their trust in the consumers. Like when buying groceries, buying a car, electronics & even can handle your transactions online using net banking even these cutting edge technologies are now trusted by the consumers. Mostly the consumers cannot trust an Artificial Intelligence (AI), handling their financial issues like approving a loan, how to repay the loan and even guidance provided when and is it really necessary to take a loan? Because the AI is not a human to understand your consequences and even your situation whether you really need to take a short term or long term loan.
But at this present time, Machine Learning (ML) and Artificial Intelligence (AI) are the trending cutting edge technologies in the finance industry.
Advancement in technologies
Digitization has brought a change in the field of advancement based on technologies. Lending is another new platform and many entrepreneurs have targeted this field of lending for their new start-ups, this process has evolved a lot in these past years and has come up with a face-lift for the consumers, with more easy approval of loans and with fewer paper-works.
Trending platforms in the field of lending industry are block-chain, artificial intelligence.
Block-chain
Even at this stage of development lending process still works manually and it also depends on third-party service providers but that consumes a lot of time and even gets costly. This technology helps in the transformation of the lending industry- it not only provides mortgage loans but also syndicates loans.
Provides cloud platform
At this present time, cloud technology has already made its trust in banking and the financial industry. It provides with big data cloud solutions. It has really evolved the way that financial industries conduct their business.
They allow in hosting their web apps and test the ability of their applications and also to know the requirement of the users and also it helps in the storage of data for later purposes. Cloud infrastructure management services provide us with zero switching cost, zero waiting time and seamless experience and simultaneously it is enough secured for the users.
Artificial intelligence
This is the new evolved way of the lending industry in the financial sector. This process is really simple and it helps the clients to just sit at home and do all their lending work paperless and fast. It helps in engaging the clients and building a proper relationship with the clients. It also provides fraud detection in a much better way. The evolution and demand of this channel have unfolded many channels for client interactions and for much better and easier communication. This process is now used in almost every latest technology to eliminate frauds- this includes a website, mobile applications & ATM.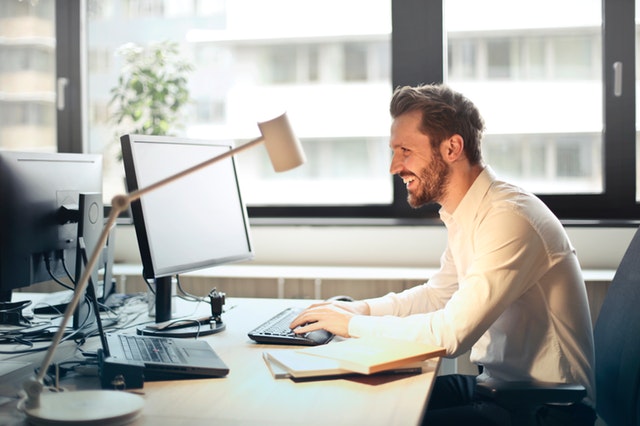 Big data
Big data development is playing a crucial role in major industry sectors, and banking and financial organizations are no exception. the lending industry and financial institutions, two things matter most prominently that leads this industry to success- accuracy and predictability. Now for the banks and lenders, it is also very necessary to measure the risk, like to know clearly about the borrower and if the borrower can repay the loan in time. Now what they do is that they generally look for their credit score and approve the loan for them analyzing the risk. When big data is used at an effective time it can help the lenders to take risk-free decisions.
Use of mobile apps
Mobile phones are being used by almost all the population all around the world. Nothing can be more user-friendly as compared to our phones. Now our phones are always loaded with many apps. It provides big data services. Whatever can be done digitally we just do it using our phones. These days banking and financial services are going completely digital. A task like paying bills, financial transactions, balance check of our savings- all these can be done digitally with the use of certain applications.
Mobile banking options are also being provided from the bank itself. It is completely safe and secured. Every personal application or financial transactions can be done only after giving user access like PIN or passwords. Several security layers and firewall provides extra security for the users to deal with financial activities.
Conclusion
The lending industry has really engaged many clients with their digitization and new required features being introduced on their lending services depending upon the need of the users. They don't need to deal with any third party to run their business. Because now we just need to have the concept and we can create our own website or applications that make lending easier and faster.
But let me tell you this is not the end because this industry is the new cutting edge technology that is being used by many and still it is evolving itself to get more prominent, secured and simpler.