Home
Authors
Posts by Amit Agrawal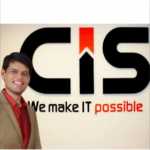 custom software development company
provides services such as custom application development, mobile application development, creative web design, Microsoft solutions, SAP solutions, open source development, Java development, Oracle development, big data solutions, digital experience solutions, CAD/CAM architectural services, testing automation, infrastructure automation and cloud, digital marketing, ITeS, etc.
Scarlett Johansson has come under fire multiple times due to questionable casting choices in today's time as diversity in Hollywood has been a hot...
Robert Downey Jr. is set on leaving Tony Stark behind. Arguably the most bankable star in the Marvel Cinematic Universe, RDJ opens up on getting...