Your social media marketing is successful only if you have the right mix of distribution channels, the quality of content, and a good team of marketers. Your social media goals should be built around proper research on the channels available to you. Your research should also extend to your competitors and the kind of strategies that they are implementing.
Social media marketing is a diverse field that employs people and experts of different kinds. It is amazing to see how much difference a minor switch in a social media platform makes. Facebook marketing, for example, is entirely different from Instagram marketing save for a few minor details.
Depending on your industry and the kind of service/product you want to market, there are certain basic concepts that are crucial to grasp. These general steps will help you decide the best social media platform for your business and boost its reach to your intended audience.
The first thing that needs to be shed light upon is the kind of goals you will be working towards. Social media marketing or any marketing strategy for that matter needs to revolve around basic ideas that lead to the desired outcome. It is as simple as that. To define your social media marketing goals, consider these pointers:
What can we do to increase brand awareness?
Is there any way that we can increase the quality of leads?
What is the sales process?
How can we increase social media traffic?
How can we interact with people on our social media platforms?
Is there a need to hire virtual assistants?
How can we boost customer engagement?
How can we increase the company's income? What is our revenue model through social media if any?
You can use the above points to formulate your end goal. Although the process of social media marketing is perpetual, small-term goals and milestones are crucial in defining the overall success of the marketing endeavours. Moving on from the goals, the next big step is to define your audience. Every product or service is intended for a defined market. There are only a few products that suit everyone. Even a bottle of water is not suitable for some people if we categorize our market in such a way. Newborns, for example, do not consume water and rely entirely on their mother's milk. Also, a certain group of people who fall below some specific financial threshold won't invest in bottled water. It is for this reason that it becomes very important to identify and define your audience as early as possible in the marketing setup.
Demographics and behaviour are two main factors that should be considered when defining your target audience. Demographics include age, location, gender, etc. Behaviour has more to do with trends. These definitions are vague though and can overlap. Therefore, we can say that teenagers (demographics) tend to look for discounts more than salaried people (behaviour). This is why a strategy behind your social media marketing is so important. It should be well defined and the decision makers should have clarity over these details.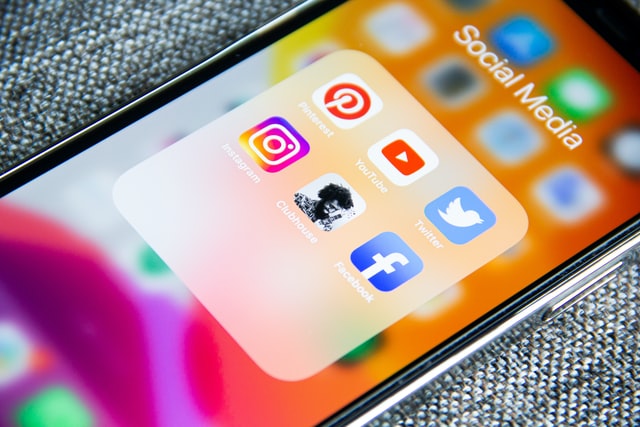 The success of your social media marketing depends on the platform you choose to market now. Now, based on your particular service or product, you might have different options to forward with. The current trends show that people often prefer small-sized content and are more attracted to visual marketing cues. It is for this reason that the number of users on Instagram and TikTok has drastically increased.
Following is a list of some popular social media channels that companies generally use to market their products/services. For your social media marketing strategy to work, you need good clarity on what you sell and how you want to sell it.
Every social media platform comes with a few special features that you can use to your advantage.
91 billion active monthly users use Facebook. This platform has been around for quite some time now and is great for catching the attention of people who are more likely to read long posts and text-based content. Although you can use images and videos to market your business, there are other platforms that do it better. Also, social media marketing on Facebook is a little expensive and the competition is also hard.
For products or services that benefit from community nurturing and visual cues, Instagram is a great option. Instagram is also good for apparel and footwear. If your target audience is young and follows the latest trends, Instagram is the way to go.
For service-based companies that offer B2B services, LinkedIn can do wonders for your company. LinkedIn marketing is also good for community building and generating awareness about your business in a corporate environment. Paid marketing on LinkedIn is expensive though.
Twitter can be used for customer engagement and community building. Because of its special characteristic of generating trending topics on a daily basis, Twitter can be really good for your business if the world catches on.
Snapchat just like Instagram appeals more to the younger generations and can be used to build brand awareness and nurture a community of interested individuals.
Social media marketing on TikTok is also an option. You can use this for influencer marketing and developing a strong connection with your customers.
You can also use a combination of these platforms to build your social media marketing strategy.
Using the right content
The kind of content you use on your social platform affects the success you are going to get from that channel. As discussed under the previous heading, each platform brings its own set of capabilities. Use these social media platforms to their strengths and your content will reach a larger amount of people.
On a general note, your content on social media should be:
Free from grammatical errors and readability problems.
Attractive to look at and interesting to read.
Optimized with the right keywords to help your reach grow.
Follow the current trends of the market.
Ideal for your particular target audience.
Know your competition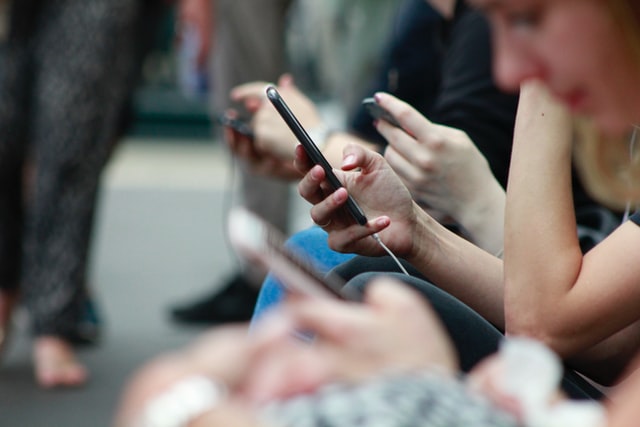 One of the best ways to get started with your social media marketing is to do thorough research on what your competitor is doing. Your competitor is any company who sells the same or a similar product/service. The size of the company does not matter. It is always good to learn successful practices from those under you as well as above you.
While you do your research on your competitors, it is important to stay ethical and follow the right practices.
Conclusion
"All marketing is digital marketing" – with the rise in users on the internet, this is more true than ever. Apart from a few niche companies, all businesses rely on digital marketing to raise brand awareness and to close in on prospects.
Social media marketing forms an integral part of any marketing strategy. The right platform and the right delivery can just as well make or break your marketing success.