With the sheer number of different monitor arms available on the market, it can be hard to know which one is best for you, especially if you're new to using monitor arms at all. So, how do you know which one to choose? Monitor arms come in many different styles and configurations, but there are some things that are consistent across all monitor arms, and it's these features that you should look out for when deciding what kind of monitor arm to buy.
What are monitor arms?
Monitors are a popular target for ergonomic solutions, but many do not understand what monitor arms actually are or how they differ from other options. A monitor arm is a device that is used to suspend a computer monitor in order to keep it steady and lower it at an angle that's more comfortable for viewing. Monitor arms provide more support and raise monitors higher than standard solutions like stands. They are also adjustable, which means you can use them with multiple monitors or move them between offices as needed.
Why do you really need monitor arms?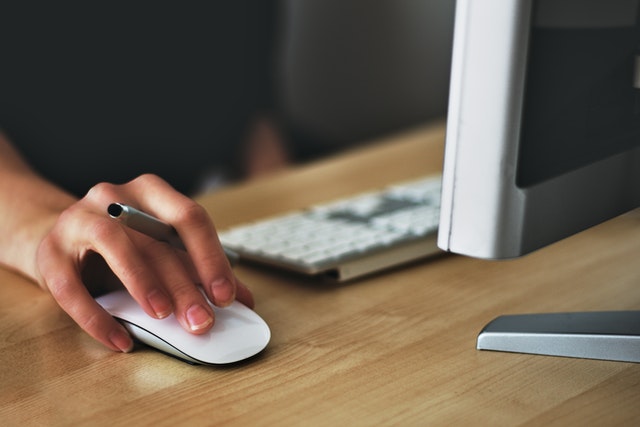 Most businesses and individuals today use two or more computer monitors, either at home or in a workspace. These monitor arms make it easy to adjust your screen angle without having to move your desktop computer. They're designed for convenience, but they also offer other perks like ergonomic positioning and cable management. If you're looking for ways to improve your workstation setup, consider using monitor arms.
Now let's go over some major factors to consider on how to choose monitor arms so that you end up with the best product possible.
Monitor arm positioning for you
The way you position your monitor arms is just as important as how big it is. It's not enough to know where you want your monitor—you also need to consider what kind of arm will support it. Most computer monitors come with arms attached, but those are often made of plastic and aren't adjustable.
There are two types of arms: fixed and articulating. Fixed arms don't move, so they're easier to install—but you can only adjust them by lifting up or lowering down on their mounting point. Articulating arms allow for a full range of motion.
Will I need additional accessories
It's important to figure out whether you need other accessories. For example, some monitor arms come with their own mounting plates, so you don't need a separate plate. Others include their own hardware, but if your wall is concrete or brick, you might need additional hardware as well. Most monitor arms don't include any hardware at all (beyond nuts and bolts), so that's something else to consider. If you do end up needing extra accessories, it's helpful to look for a mount that offers compatible add-ons in case you decide to make changes down the road.
VESA compliance
Most LCD monitors have a VESA mount that allows you to attach them directly to a wall. They're rated according to their diameter. It's pretty easy to find out what kind of mount your monitor has; most manufacturers list them right on their site or on spec sheets you can find online. If you don't see anything, just check with whoever sold you your monitor—they should be able to tell you. If not, look at the back of your screen and see if there are any screw holes in its stand. That will give you an idea as to whether or not it is VESA compliant.
How many monitors do you want to support?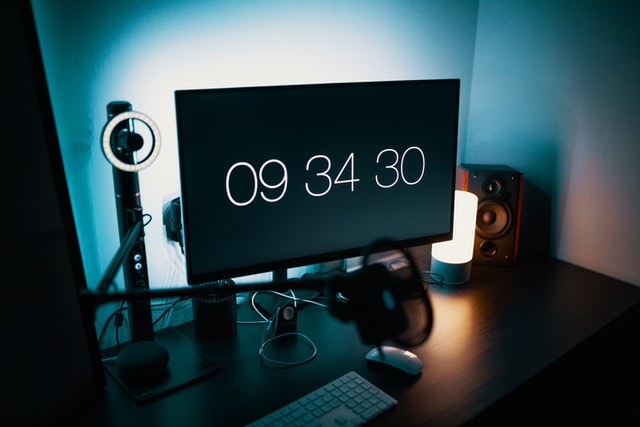 It's easy to get overwhelmed by all of your monitor options. After all, when you have multiple monitors, it can become difficult to have them properly positioned in relation to one another and on your desk. So before you set out shopping for monitor arms, figure out exactly how many you want at once (e.g., two or three monitors). That will help narrow down your search for top-notch monitor arms that can handle any configuration.
Budget for a monitor arm
Choosing monitor arms can be confusing if you're not sure how to assess a budget. Start by calculating your budget before choosing monitor arms. As with most purchases, you'll want to create a plan before going on a shopping spree. If you're wondering how much I should spend on monitor arms, take into account what kind of material you would like for your monitor arms. For example, steel and aluminium will cost more than plastic or wood. Once you've determined an appropriate budget, start searching for stands that fit within your available funds. 
Choosing a right monitor arm can be advantageous. If you sit in front of a computer all day and have your eyes glued to the screen, monitor arms are important. Sitting in one position for too long can lead to poor posture and chronic pain. Having a place where you can switch positions while working is the key. It gives you a chance, even if only briefly, to move from an uncomfortable position into something more relaxing.
Switching it up will prevent stiffness and fatigue, which ultimately keeps your body moving more fluidly throughout your workday. And that's what monitor arms are for: allowing you to sit comfortably, reduce eye strain, and move around easily when necessary.
Final thoughts on choosing monitor arms
To recap, a monitor arm is one of those things that do exactly what it says on the tin. It holds your monitor! As long as you look for one with quality and versatility, you can't go wrong. In fact, having a solid monitor arm will make your life so much easier; if you know for sure it's stable, easy to assemble, and has a good grip on your monitor, there's nothing stopping you from getting work done. Just remember to take care of your equipment. We'd all like to see happy screens!