There has been a massive demand for business process outsourcing in the past decade. Several businesses have used this service to boost their services and have shown positive growth. Around the world, 64% of businesses are now integrating outsourcing on their activities – in part or in whole. What is business process outsourcing? How effective?
What is business process outsourcing (BPO)?
What is outsourcing? Business Process Outsourcing (BPO) is a business activity that involves employing a third-party contractor (local or abroad) to work on a specific task of your business. It can include software development projects, business activities such as accounting, payments of bills, sales, or IT services. Instead of your employees doing them, another company will do it for you.
There are good reasons to do business process outsourcing. A specific company wants its IT project but lacks resources. Several companies might want to increase their presence over the internet. However, their staff doesn't have the necessary skills to fulfill it. Therefore, hiring team players with the capacity and knowledge will prove a helping hand for the overall growth of your business.
If you are contemplating business process outsourcing, here are six ways to leverage it to boost your business. And, there are good reasons to do so!
Six ways to leverage BPO for your business
You can focus on your business's core functions by hiring third-party contractors. This venture will undoubtedly increase the revenue and promote efficiency to the whole team.
Pay lower for the same quality of work.

Every company wants to minimize expenses. For example, you might be thinking of software development projects and lack resources, hiring developers from the Philippines will significantly reduce your costs. On the other hand, it might result in lesser efficiency. For example, you might be thinking of software development projects and lack resources, hiring developers from the Philippines will significantly reduce your expenses. However, outsourcing IT projects from countries with a lower cost of living will benefit your business.

Focus on the core competencies of your business.

Businesses' success somewhat depends on their efficiency. If you add activities that are not the main focus of the entity, the efficiency will gradually decline. Employees might lose focus on their competencies. At this point, and again, outsourcing is a better option for your business. Hire professionals who will do what they are experts in doing, and your employee will mind their tasks in the area.

Be acquainted with new technologies.

Some aspects of your business will improve if integrated with the latest technology. IT software developers will ensure you get the best tools needed to boost your business.

Continuous operations of the business.

Most businesses operate in 10-hour shifts. If you outsource functions to countries with different time zones, your business can go online 24/7 – on all days a year.

Compete with other businesses. When dealing with market shares, larger enterprises like yours have a more significant number of clients. On the other hand, companies utilizing business process outsourcing maximize their overheads and act as large businesses. This behavior often leads to more clients flocking into your business, especially startup businesses. The key to this success is to find an excellent contractor that will work with your particular needs.
Improvement in business operations.

Do not overlook the ability of business processes outsourcing; it can work more than what you can imagine

.

Whether you are a small, medium, or large enterprise, partnering or outsourcing skillful talents from around the world will boost and improve your overall business operations.
How effective is it?
Businesses that avail of BPO services comprises 64% of industries around the globe in the past year. It elevated their companies to reach their target market on a global scale.
Startup companies rely on BPO services to target potential clients abroad. They count on third-party contractors for SEO, IT services, software development projects, engineering, appointment setters, analysts, and several badly needed skills.
The effectiveness of BPO is undoubted!
What should you know about business process outsourcing?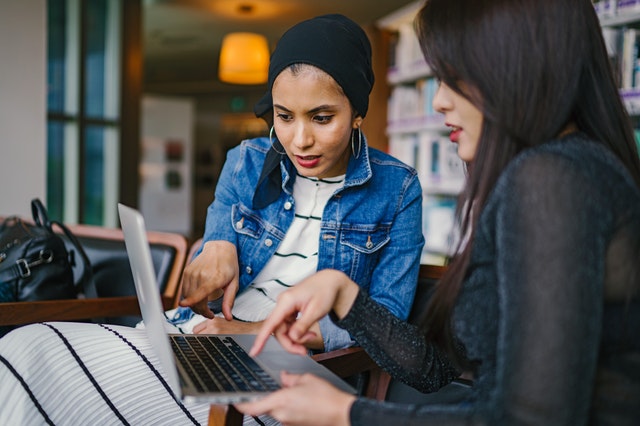 There are two types of BPO services: backend and frontend services. Backend support (also called back-office) refers to internal activities of the business like billings and purchasing, managing appointments, even software development, and other IT-related projects. On the other hand, Frontend services may include marketing strategies, technical support, or simply the appearance of the business in the general public.
Most of the time, businesses combine these services according to what they deem to be most effective.
Moreover, the BPO industry can be categorized into three depending on the service provider's location: offshore, nearshore, or onshore. As mentioned, you can hire dedicated developers offshore because you can cost-reduce your project significantly, particularly in countries with lower costs of living.
Whichever category you choose, make sure that it fits what is needed by your business. A businessman in the US said that "there are expected pros and cons of outsourcing talents for your business, but one thing is obvious: it saves you time and effort, which likely saves you money."
Another benefit of BPO is being flexible and speeding up how things run in your business.
Conclusion
Business Process Outsourcing (BPO) has grown larger this past decade. The pandemic couldn't stop it from expanding and is one of the industries that have helped freelancers and businesses keep going.
There are excellent reasons to outsource talents, say from the Philippines or any part globally. You can expand your presence globally by business process outsourcing. Of course, diving into the deep process requires a united affirmation by executives.
On the contrary, no one can deny the compelling benefits of outsourcing and how you can use it to boost your business in this competitive environment. There is only one way up, and that is to dance with the ever-changing business environment.