Google pay is already offering UPI payments in India and soon it will allow users to pay through their credit and debit cards saved on its platform.
The company has shared this news in an IO19 conference organized in San Francisco earlier this week by Google itself. The objective is to provide consumers a seamless payment experience while shopping through online stores.
The search giant is taking a leap ahead by working on adding number of places where Google Pay is accepted. The company is also adding payment methods on its app.
This digital wallet currently uses UPI to facilitate payments and may soon bring more services and include payment option through debit and credit cards on its platform.
Avnish Miduthuri, product manager at Google, told in the reports that "you can already accept cards and now PayPal (in Germany and the USA), and coming soon UPI interface will be available through the same unified API. This explains that Indian merchants will be able to accept payment on Google Pay from the users around the globe and the global merchants will be able to accept UPI payments from Indian users."
Google Pay is planning for a single software outsourcing development kit for merchants in order to make Google Pay app as a one-stop destination to pay for its users. This is already happening with PayPal in Germany and the USA.
"Even though more and more people are transacting online, and the number of online payments exploding this year, merchants are still having trouble maximizing their conversion rates. Online check out is problematic and we know this because data reveals that over 70% shopping carts are abandon across e-commerce sites," Google expert said during the conference.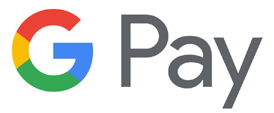 There are several reasons behind abandon shopping carts, such as:
Sites don't format the credit card expiration field – Around 90% of eCommerce sites don't make changes to the credit card expiration field the same as on the physical credit card.

Sites don't clearly mention what's required and what's optional

Around 86% of sites don't clearly show the optional and required form fields online.

Users hate complicated checkout processes

28% of users share their feedback about online shopping experience on some sites and they report that too long or complicated checkout processes annoy them which eventually result in abandoned shopping carts.

Extra costs too high

60% consumers change their mind and skip completing payment due to extra costs like shipping charges, taxes, fees, etc.

Some sites sell to their users only

37% consumers don't wish to create their account on eCommerce sites and without account, they cannot do shopping. This makes them leave their shopping cart in the middle of the payment.

Errors and crashed websites
20% of consumers leave the website due to crashed reports and errors.
Slow delivery
18% consumer's complaint about slow delivery of some eCommerce sites.
Limited payment method options

8% users leave during check out due to unavailability of their desired payment method.

Declining of credit card
4% users leave their shopping cart due to declining of their credit card.
The update and application is not live yet in India. However, Indian consumers will soon be able to access their credit and debit cards to use Google Pay.