Below is a list of the top and leading Endocrinologists in Adelaide. To help you find the best endocrinologist located near you in Adelaide, we put together our own list based on this rating points list.
This article is updated every 3-4 months.
Adelaide's Best Endocrinologists:
The top rated endocrinologists in Adelaide are:
⦁ Dr Michael Horowitz – Royal Adelaide Hospital
⦁ Dr George Stolz – Benson Radiology
⦁ Dr Anthony Roberts – Endocrine Consultants SA
If you are an endocrinologist or you know other endocrinologists or professionals in Adelaide that should be on this list, please submit your details here and we will review your submission.
Royal Adelaide Hospital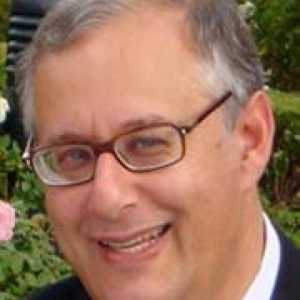 Dr Michael Horowitz was appointed to a Personal Chair at the University of Adelaide in 1995 and has been the Director of the Endocrine and Metabolic Unit at the Royal Adelaide Hospital since 1997. His research activities are almost exclusively clinically based and relate primarily to gastrointestinal motor, sensory, and hormonal function, particularly in the context of diabetes mellitus, appetite regulation, critical illness and aging.
Professor Horowitz leads the National Health and Medical Research Council (NHMRC) Centre of Research Excellence (CRE) in Translating Nutritional Science to Good Health (2012-17). He is a co-author of 604 peer-reviewed papers and 40 book chapters.
He has been the recipient of a number of awards, including the Elder Prize for Scholarship at the University of Adelaide in 1995, the Distinguished Research Prize of the Gastroenterological Society of Australia (1999), the Eric Susman Prize of the Royal Australasian College of Physicians (2000), the Kellion Award of the Australian Diabetes Society (2009), a Masters Award for Sustained Achievement in Digestive Sciences from the American Gastroenterological Association (2010), An inaugural Fellow to the Australasian Academy of Health and Medical Sciences (2014), and the Royal Australasian College of Physicians 75th Anniversary Award (2014).
Products/Services:
Acute Pain Service, ENT, Endocrine & metabolic service, Mental health & well-being, Oncology, Radiation, Rehabilitation, Urinary Surgery, Urology, X-ray, scans, imaging, etc.
Location:
Address: Port Road Adelaide SA 5000
Phone: (08) 7074 0000
Website: www.rah.sa.gov.au
Reviews:
"My wife spent the weekend in room 49 in the the E wing. The nurses pointed out that the easy chair folded out into a bed and invited me to stay the night so I could help care for my wife. All of the nurses who looked after my wife were lovely but we'd like to especially thank Nurse Jee who's warmth and compassion especially shone bright." – Lain Brundritt

"My experiences (2x) at this new hospital have been good. Emergency and outpatients. Be kind to the staff. Be patient. Your experience is up to you as well. The staff are nice and polite.. it must be hard somedays i appreciate what they do." – Shotrix
Benson Radiology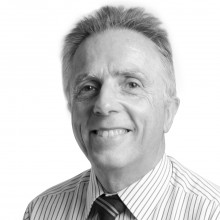 Dr George Stolz joined Benson Radiology in 1996. In addition to being a Nuclear Physician with Benson Radiology, he is also a Consultant Endocrinologist.
He previously held the position of Visiting Medical Officer at the Women's and Children's Hospital, Department of Organ Imaging.
Dr Stolz's areas of interest include: Assessment and treatment of thyroid and parathyroid disease; Assessment and management of disorders associated with low bone density
Products/Services:
X-ray, Ultrasound, MRI, CT, Nuclear Medicine, Breast imaging services, Body imaging, Elastography of the liver
Location:
Address: 4 Greenhill Road Wayville SA 5034
Phone: (08) 8394 4900
Website: www.bensonradiology.com.au
Reviews:
"They provide consistent great service." – Anna Stewart

Endocrine Consultants SA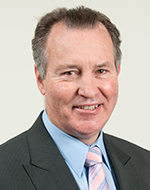 Dr Tony Roberts graduated from the University of Adelaide in 1975 and completed his advanced training in Endocrinology at Flinders Medical Centre and St Vincent's Hospital in Melbourne in 1982. He spent the next three years as a NH&MRC Research Fellow at St Vincent's School of Medical Research researching the immunology of thyroid disease.
In 1985 he was appointed a Senior Consultant Endocrinologist at the Royal Adelaide Hospital and was Director of the Unit from 1990 – 1992. He is currently the Medical Co-ordinator of the RAH Thyroid and Parathyroid Clinic.
He is Principal Investigator of SA Endocrine Research Pty Ltd and has conducted over two hundred international clinical trials.
He is also very committed to postgraduate teaching and gives numerous lectures each year.
Products/Services:
General Endocrinology, Diabetes, General Medicine, Bone Fragility Assessment – Bone Ultrasound, Gender Re-assignment therapy, Endocrine Disorders of Pregnancy, Nutritional Counselling, Research
Location:
Address: 8A Hampton Road KESWICK SA 5035
Phone: (08)  8297 7755
Website: www.endocrineconsultantssa.com.au
Reviews:
"Can't recommend Dr Roberts highly enough." – Alex