If you are separating or predict you will soon be separating from your husband, wife or de-facto partner – there is a legal process that needs to be followed. If you live in metropolitan New South Wales, then it would be prudent for you to engage a divorce lawyer in Sydney.
This is a legal specialist who is focused on family law issues such as divorce, child custody, property settlement and more. You can find reputable and experienced divorce lawyers in Sydney everywhere you turn, with several firms standing out as top of the pack for their impressive track record of success with clients.
However, finding the right solicitor to represent your interests in this matter isn't as simple as going to the first provider you see advertised. You need to do some research and try your best to understand the process ahead of you so you can ensure everything goes smoothly.
All of this will allow you to get your separation taken care of as soon as possible so that you can focus on moving past that relationship and into a better life. The following will look at how to get a divorce lawyer in Sydney.
Here is a list of divorce lawyers in Sydney:
No matter which of the experts listed above you choose to engage, you should keep the following advice in mind.
Determine what your needs are
While a relationship breakdown is always a dynamic and emotionally complex situation, you can generally get a sense for where things are and how difficult certain negotiations may be. For example, if you know that custody of the children isn't going to be a big issue between you and your ex, then you might not need to spend as much securing a lawyer who specialises in litigating child custody matters.
Similarly, if you know that the division of assets is going to be a highly contentious issue (you have a high value property or other shared asset like a boat or sportscar) then it would be prudent to engage a family lawyer who has extensive experience in property settlement disputes. This will give you the best possible chance of getting the outcome you desire and avoiding a lengthy and stressful legal battle.
Be realistic and tempter your expectations
The best advice you can have when engaging a divorce lawyer in Sydney is keep your expectations realistic and not to go overboard in an attempt to punish your ex. Your goal should be to secure the best possible deal for you and any children, not to get revenge or 'win' anything.
Considering the scope of the legal situation, things that can seem very important to you a lawyer might not spend more than a second thinking about. They are not there to be your personal counsellor or your best friend – they are there to help you see out a legal process.
With that said, it's not uncommon for a lawyer to be a close ally of their client and they will obviously employ a certain bedside manner when dealing with emotionally sensitive areas like family law. The important thing to remember is that you can't rely on them to do anything more than sympathise with your crisis and help you find a practical path forward, rather than seek to win a battle with you ex-partner.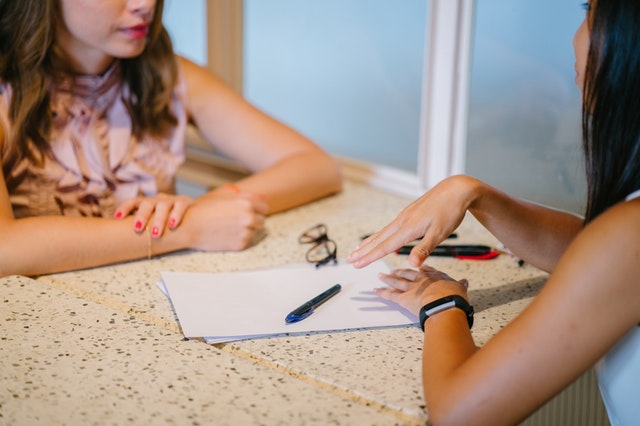 Going into divorce proceedings with an open mind ready to cooperate with your former spouse is much more productive than going in with a confrontational attitude. Even if there is a lot of emotional pain (you ex cheated or betrayed you in another way), you need to transcend this so you can get the best possible outcome for yourself and any children you have.
Be open to negotiation with your ex
It is well known that family law disputes that are settled outside of the courtroom are much less acrimonious, costly and inconvenient for everyone involved. This is why the court system in Australia requires you to prove you and your ex made a genuine attempt at resolving your dispute via negotiation before resorting to litigation.
The word of the law states that a divorce is only acceptable when its proven that there is no reasonable alternative or means to save the marriage. The legal system prefers couples to work out their problems and continue the family unit if it is at all possible.
In situations like this is pays to have engaged a divorce lawyer in Sydney who specialised in negotiation tactics such as alternative dispute resolution. This is special training designed to give the lawyer the skillset needed to facilitate a meaningful, respectful and productive negotiation between disputing parties.
Parenting arrangements and property settlements that are mutually agreed to during a curated negotiation are normally much longer lasting as each party feels they reached a favourable compromise. The point of these negotiations is to discover what the core needs of each party are and to find a good middle-ground that satisfies everyone.
Trust their expertise
There's no point hiring a divorce lawyer if you choose to second-guess their expertise on what the best path forward is. They may recommend a course of action that sounds like you are giving up more than you are getting, or they may tell you that a certain outcome you desire is unrealistic – you need to accept these truths.
Being stubborn or trying to make your lawyer pursue an unfavourable course of action isn't going to yield good results for you. While you aren't supposed to sacrifice your free-will when working with a divorce lawyer from Sydney, you should take their advice seriously as be prepared to accept realities that you may not like.
Conclusion
Whichever of the talented divorce lawyers in Sydney you choose to solicit, remember that their effectiveness can only go as far as you are willing to allow. While the situation you are facing is no doubt emotionally complex, the correct way of dealing with the fallout of your separation doesn't have to be if you keep the aforementioned advice in mind.