With criminal charges where damaging repercussions are on the line, it is vitally important to carefully choose someone you trust. Finding the right criminal lawyer is an important decision. Below is a list of the top three criminal lawyers in Melbourne.
Papa Hughes Lawyers
Papa Hughes Lawyers  – www.papahughes.com.au are a quality criminal defence law firm based in Melbourne, which values client focused service. Their team consists of a variety of experienced criminal lawyers headed by Andrew Papadimitropoulos, the firm's principle lawyer with more than twenty years of experience. Andrew Papadimitropoulos is also an accredited criminal law specialist.
Not every criminal law firm is well equipped to handle every situation. Unlike other novelty specialty firms, Papa Hughes Lawyers can help you with all criminal charges in Melbourne including issues related to sexual offenses, traffic, drug, domestic violence, bail, fraud theft and dishonest offences. We have outlined a few brief details regarding each of these services below.
Sexual offenses: Consulting an experienced attorney is crucial before police questioning to build a defence. Choosing to undertake vital legal advice prevents or limits charges that can be laid against you.
Traffic offences: Every year, penalties for driving offences are increasing. Charges could encompass a wide variety of scenarios such as dangerous driving, speeding, and driving when unlicensed or suspended. In Victoria, penalties usually result in an impounded vehicle or loss of driving privilege which negatively impacts livelihood and lifestyle.
Assault offences: These cases vary widely depending on the severity and related sentence period. While many violent offences require a mandatory minimum jail term, Papa Hughes Lawyers will help to prepare a defence to secure the best sentencing terms for their clients.
Drug offences: In Victoria, drug charges are very serious. If found guilty, these charges affect future employability and your freedom to freely travel internationally. Regardless of the substance, Papa Hughes Lawyers are able to help.
Domestic violence: These cases are difficult to objectively navigate without professional help due to the emotional, mental, financial and physical factors involved. Instances with family involvement or intervention orders are particularly tricky in Victoria's legal system.
Fraud, theft and dishonesty offences: Dishonest offences can carry imprisonment penalties. Building a defence begins by hiring experts to weigh the evidence to best determine how to present your case. It is always better to be safe than sorry and reach out to Papa Hughes Lawyers.
Bail: In Victoria, bail laws are complicated. Papa Hughes Lawyers break the process down making it easier to understand and thoroughly cover any concerns.
As with any criminal trial case, a tactical approach needs to be undertaken. Services include trials, guilty pleas, supreme court matters, contested hearings, supreme court trials and the supreme court of appeal, bail applications, and finally, county court appeals.
Papa Hughes Lawyers has continued to develop a reputation based upon results. Having successfully established themselves, the firm has a sleuth of connections with criminal defence barristers in Melbourne and other leading service providers. And with those contacts, they are able to assemble the best team to meet your individual needs.
If you are looking for a criminal lawyer, contact Papa Hughes Lawyers today!
Patrick W. Dwyer
Patrick W. Dwyer is an accredited criminal law specialist based in Northcote Victoria. Patrick works closely with an experienced team of associates and being the principle solicitor himself, has over 40 years of criminal law experience. Unlike other criminal lawyers, Dwyer operates in all jurisdictions across Victoria.
Having represented a variety of clients in a wide array of matters, Patrick has handled clientele who have been prosecuted by different authorities such as the Victorian Police, Australian Federal Police, Department of Justice, ASIC, Centrelink, local municipal councils and many more. Patrick and his team represent clients daily.
Because of the nature of the criminal proceedings, Patrick and his team are able to connect clients with a range of support services. These support groups include Disability Support Services, psychologists, behaviour change programs that also deal with addiction recovery and youth justice groups.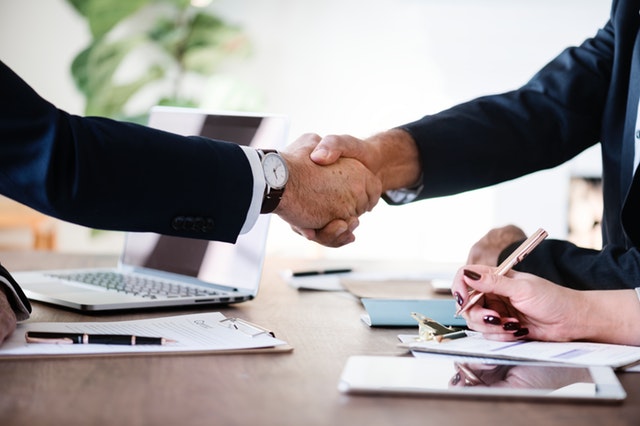 Depending on individual client circumstances, this external assistance can be beneficial. Independent reports and tests can also be used to test key evidence against you. By adequately assessing the strength of the evidence, a determination on the strength and power of reports can be determined.
For a better overview of Dwyer's past track record and history, you can find a list of some of the most recent successful cases posted online. Including a list of cases where the defendant has been acquitted, in other words ruled not guilty of the crime they have been charged.
Practice areas include all areas of criminal law.
Joseph Burke Law
Since 2013, Joseph Burke Law has assisted clients in courts of Australia with criminal matters. In that time, Joseph Burke has appeared in all criminal courts of Australia including the High Court of Australia, and the Court of Appeal in the Supreme Court of Victoria.
Unlike smaller firms, the team at Joseph Burke Law have the knowledge and technical expertise to help with charges from well-funded prosecutors. Joseph recommends contacting his office swiftly without delay. He says that time spent delaying means the prosecution have time to build their case.
Joseph Burke Law Criminal Lawyers give clear criminal legal advice over the phone. Initial assessments of the situation can be made and discussed over the phone. If needed, suitable appointments can be booked. Depending on individual circumstances, it is also possible for immediate representation to be arranged.
It is crucial to hire a criminal lawyer when building any self-defence case. If you are dealing with any of the following criminal law areas: assault, driving law, sexual offences, white collar fraud, criminal law appeals in Victoria, or drug offences, contact Joseph Burke Law. Perhaps the most interesting of these is the criminal law appeals. The Australian judicial system allows for a rigorous appeal process if a guilty ruling has been ruled contrary to law.