Looking for Best Computer Repair in Dubbo? Here is a list of the top Computer Repair in Dubbo offering services like:
Laptop Repairs, Network Setup Issues, Data Backup, Tune-Up for Slow Computers, Data Recovery, Laptop Screen Repairs, Laptop DC Jacks Replacement, Hard Drives Replacement, Notebook Screen Repairs, Liquid Damaged Laptop, Hard Drive Upgrades, Console Repairs, New Computer Setup & Liquid Damage Board Repair, Software Troubleshooting, Insurance Claim Investigation and Reports, Screen Replacement, Computer Upgrades, Custom Built Computers, Hardware Replacement, Software Installation, Email Solutions, Network Repairs and Maintenance & Dc Jack Repairs, Hardware Repairs, Virus or Malware Removal, Graphics Chip Repairs, Digital Surveillance Systems, Computer Repairs and Macbook Repair.
The top Computer Repair in Dubbo are:
CUSTOM COMPUTER CREATIONS – manned by highly efficient and trained technicians
LEADING EDGE COMPUTERS – multi-awarded leading computer service centre
DUBBO COMPUTER REPAIRS – a strong advocate of old computer and gadget recycling
1. CUSTOM COMPUTER CREATIONS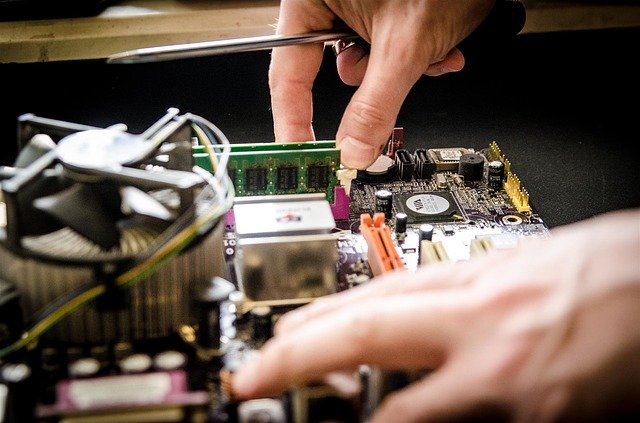 Website: www.customcomputercreations.com.au
Phone: 0427 738 999
Address: 6B Jonquil Court, Dubbo, NSW 2830
CUSTOM COMPUTER CREATIONS prides itself with the process on how they repair computers. First, they dis-assemble each machine carefully to have a peek inside of the system. Through a series of testings, they will be able to find the fault and problem. Next, they will recommend a remedy and solution to the problem cited. The clients decide if they will heed the advice or proceed with other methods. Finally, they will handle the repair expertly with the guidance of the latest technology. They can also service faulty iPhone, remove virus, install software and conduct Windows and Mac OS Training.
2. LEADING EDGE COMPUTERS
https://www.instagram.com/p/BdthcJ0gx3p/?utm_source=ig_web_button_share_sheet
Website: www.lecit.com.au
Phone: 0268 816 880
Address: 33 Macquarie Street, Dubbo, NSW 2830
LEADING EDGE COMPUTERS is an IT company that has been serving NSW for the past 15 years. They have established themselves as a leading local computer support centre. Their technicians give exemplary service with their knowledge of computer-related products and services. They are skilled in software, hardware and various computer functions. Leading Edge is part of the Leading Edge Computers group. The organization provides only the best products tantamount to its price. It has bagged the Store of the year award in 2010, and have been included as a finalist from 2011, 2012, 2014 to 2017. They are an authorized apple distributor and the single store that is allowed to do service to Apple Products.
3. DUBBO COMPUTER REPAIRS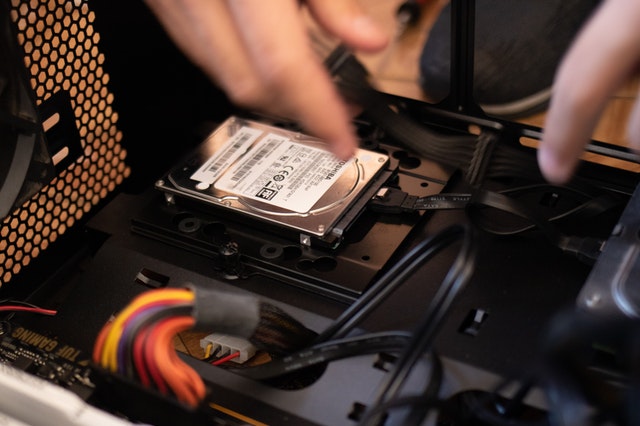 Website: www.dubbocomputerrepairs.com.au
Phone: 0268 855 224
Address: 340 Macquarie Street, Dubbo, NSW 2830
DUBBO COMPUTER REPAIRS is a locally owned company providing solutions to the Central Western part of New South Wales and Dubbo. They have been in the business for 10 years. It advocates old computer recycling. The shop had done extensive efforts to craft a recycling program for computers. But the journey did not become successful immediately. Only after meeting the company Officeworks they were able to solidify execution of the plan. Since then Dubbo Computer repairs have started to collect old laptops, gadgets and computers. This is a refreshing job for their technicians that are mostly geared to servicing top brands and repairing WIndows-based computers.