Over the time, the exteriors of your home become dirty, lose the finish and even develop cracks. Now there many reasons this may occur. It is important for you to understand the issue before developing a solution.
Nowadays there are so many choices available for the exteriors that you can choose anything you like. One of the popular options that you can go for is cement rendering. You might be familiar with what rendering is, and cement rendering is one of its types.
This form of rendering is applied to any wall to give a bright finish. Whether it is the exterior or the interiors, cement rendering is perfect for both. It is cost effective, looks good and will last for a long time. This is why cement rendering is becoming quite a popular option.
If you are tired of the existing look of your home's exterior, then why not go for cement rendering which is surely a fabulous choice. But a question arises – why should you go for the cement one when there are other types of rendering as well.
Here is the answer to all your questions:
Visually Appealing
Cement rendering gives an appealing and pleasing look to your home. If you have a modern style added to your home, this is surely the right choice which will blend perfectly.
You can choose the right shade for your home and see how it brightens your home and adds a dazzling effect. In this way, you can overcome the dull appearance of your exteriors and give it a bright effect.
Many people put a lot of thought into the interior colour of their home, and seem to neglect the exterior. When cement rendering the outside of your house, you are certainly ensuring it stands out from the crowd.
Adds a Protective Layer
The ultimate motive of using the cement rendering is to safeguard your walls from any crack or damage that would spoil the wall. With this form of rendering you can easily achieve the purpose. There is no doubt that cement rendering is a durable material and can last for a longer time.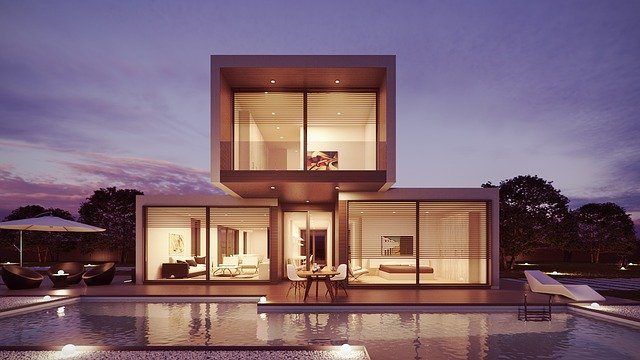 This protective layer is especially important on the exterior of your home. This is because the exterior is subject to all the harsh elements like extreme weather. When using cement rendering you are placing another layer between harsh elements and your home.
Adds Value to your Home
Apart from giving the right finish to the exterior of your home, the cement rendering helps in adding value. Your home not only starts looking beautiful, but everyone will applaud your choice. Thus, you can expect to a well-designed home which is protected and look just amazing.
Cost Effective
You might be thinking that cement rendering is a costly affair, but this is not the case. It is one of the affordable choices you will get, and therefore it very popular. So, if budget is a problem for you, then you do not worry as it will prove to be cost-effective.
You can remodel your home in such a reasonable price that it is beyond anyone's imagination. As well as this, because this option is quite durable, you can save more money.
Durable
As compared to the other choices, cement rendering is quite durable. It will last for about 4-5 years before it has to be repainted, so it proves to be a one-time investment that will run for a long time. After every 4-5 years, you can easily get it repainted to add a finishing to the existing one.
Helpful in Insulation
If you are planning to insulate your home then this could be a decent choice. It is one of the most energy-efficient options available on the marketing and hence making it the ideal choice for interiors as well as exteriors.
Next time, you plan to remodel your home, make sure to choose cement rendering as the number one option. It is durable and cost-effective for your home, both inside and out.