A tractor is an integral farming vehicle that mechanises common agricultural tasks like tillage, ploughing and planting in fields. Moreover, modern variants can handle an array of tasks including landscape maintenance, spreading or moving fertilisers, and performing routine lawn care, as well.
Considering the usability of tractors, having the best one turns out to be of utmost importance for the farmers. You must be willing to spend a little more money upfront, and this should end up saving you money in the future.
However, if you are still not sure with the idea of purchasing a tractor and are wondering how beneficial it can be for modern agriculture and farming then this article is just for you. It explains you in detail the key benefits of using a high performing tractor and the difference that it can create in your farming outcomes and results.
Know More About the Advantages of Tractor
Now, there are several advantages of using tractor for various purposes and some of them are:
Versatility
Unlike any other machine found in the agricultural sector, tractor is something that can perform a wide range of operations. For example, you can make use of a compact tractor for usual farming jobs to gardening tasks at an extreme ease.
Further, there is a wide variety of equipment that can be attached to them such as back hoes or front loaders to carry even wider jobs. By purchasing a multi-purpose tractor you are potentially limiting the amount of other equipment you need to purchase.
Wide Range of Options
Based on the requirements that you have, you will be able to explore a wide range of tractors with superior functionality and exceptional performance. This not only simplifies your search for the potential ones but also at the same time, allows you to choose the one that meets your needs and farming expectations.
With such a wide range of options available, it becomes vital that you do your research and make a list of all the functions you want your tractor to have. This will make the process of finding the perfect tractor even easier.
Power and Durability
Most of the tractors are meant to work on rough terrains and pull heavy loads. For this, the engine generates a huge amount of force to accomplish such tasks effectively. The modern versions are enabled with axles made up of cast iron for an extra layer of durability and strength.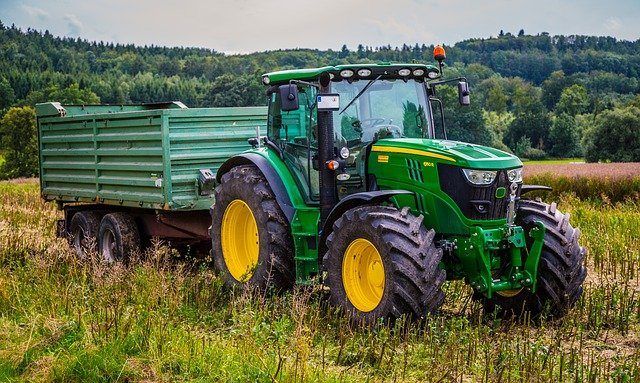 Because of this, you can rely on the tractor even during the toughest conditions. Quality tractors are also build to last. So no matter what task you need the tractor to preform, you know it has the ability to handle it with ease.
Ease of Operation and Transmission
Tractors, especially the latest models have automated transmission system that makes operation a lot easier and smoother. Besides that, they even come up with a power steering, which makes turning as effortless as it can be.
Certain models are capable of decreasing fatigue through automatic responsive transmission and exclusive shift control. These new features ensure you are as safe as possible when operating the tractor.
Ease of Installing Farming and Gardening Elements
When you have tractors with you in the field, then you can easily install the various elements of your garden with the help of backhoe or a front load. These specific operations usually consume a lot of time, but with a tractor, each task can be completed in a matter of few hours.
This increases the productivity and ensures that the task is done to the perfection. When working on a farm there is always a lot to do each day. By having a top of the line tractor, there is the ability to save a bit more time so you can get more done during the day.
Tractors are the Backbone of your Farmland
It is undeniable that today, tractors have become the backbone of every farmland. However, when you aspire to grab the best results from them, then you must make sure that you choose the ideal one that suits the demands of your farming and agricultural applications.
So, whenever you are about to purchase a new or used tractor devote optimal time to understand what exactly your requirements and expectations are from the tractor. Then, shortlist those which you think will can fulfil your needs and ultimately purchase the one that turns out to be a value for money deal.
Remember: Never overlook the quality of tractors over price, rather always try to strike a perfect balance between the both to yield its benefits.