Okay, let's get real. Are you really going to work on that old car and get it ready for the road? Or is that car that's been in an accident, worth salvaging?
Does it make sense to invest so much time, effort and energy into restoring damaged/debilitated cars instead of just selling them?
When it comes to cars, people tend to be sentimental. But there always comes a point when sentiment should make way for common sense.
The fact of the matter is that, the longer you put off selling an old/damaged car, the more its value depreciates and the less money you will make when you do finally sell it.
So, once you decide to sell your car, do it quickly. Not only will you get some cash out of it, you also get to declutter and make some space in your garage. But who will buy a car that's falling apart? Well, your best bet in such scenarios are car wreckers.
Car wreckers — what do they do?
Car wrecking companies provide a number of automotive-related services, including:
Cash for scrap
Sale of hard-to-find spare car parts
Quick removal of old or accident-damaged cars that are beyond restoration
They are happy to take in cars that are beyond the scope of restoration, sell the scrap metal to metal-recycling facilities and salvage any usable parts, giving them a new lease of life in other cars.
Tips for getting the most out of your old car
The main factors that determine your car's monetary value are its condition, make and model (year and style). To get the best deal for your old car, you'll need to keep these tips in mind when selling it.
Tip #1: Do your research
Don't just go with the first buyer that you find. Take the time to do a little research and find what potential buyers are willing to pay for a car like yours.
If you have a vintage car that might be of interest to collectors, try reaching out to them to get a rough estimate on your car's worth. Knowing the market value is crucial to get top dollar for your car.
Tip #2: Consider fixing it up
Don't give up on that old car just yet. Sometimes, it makes sense—financially—to fix up a car and get a few more years of good usage out of it.
The problem in most cases is that finding spare parts for cars, especially older models that have been discontinued, can be a challenge. A great place to look for spares is with motor vehicle wreckers.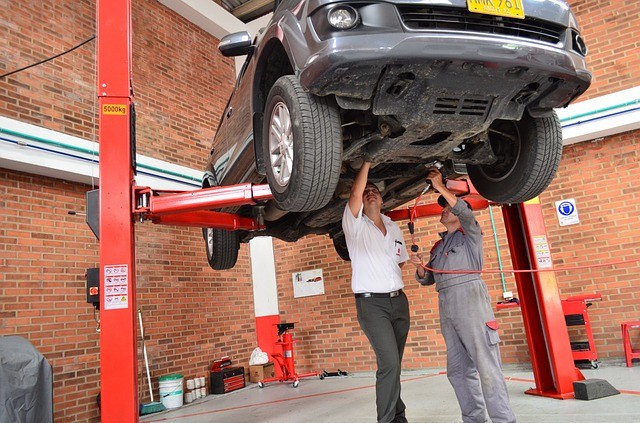 Most will have a wide range of unique spare parts in their collection. Get in touch with the automobile wreckers in your city and see if any of them have the parts that you need. If they do, fix up your car and get it back on the road.
After all, if you're not getting a great price for the car, might as well get a few more years out of it at the least, right?
Tip #3: Do a thorough search of the car
Before you hand over the car to the buyer, be sure to do a thorough search of the car. You never know what treasures you might find, from spare change to a spare tyre or a toolkit that could be worth quite a lot. Just go through the car to make sure you're not leaving any of your personal belongings in it.
Tip #4: Have the car checked by an expert
Be smart and have the car checked by a car mechanic. Don't take the risk of selling your car for a lower price just because you weren't sure of its worth.
Have an expert take a look and tell you which of the parts are usable and how much they're worth. When a potential buyer knows that you're aware of the value of the car and its parts, they are more likely to offer you a good price for it.
Tip #5: Buff it up
Whether your car is in a usable condition or not, make an effort to spruce it up. The first impression your buyers get when they see the car can have a considerable effect on the final sale price. So, do what you can to ensure a favourable first impression by buffing it up a bit.
Perhaps the most important tip in getting top dollar for your car is to deal with reputable, trust-worthy buyers. When you deal with car wreckers with a good reputation, you can be assured that you're getting the best possible deal for your car.