Window blinds are a relatively modern convenience that we all take for granted nowadays. They allow us to control the amount of sunlight that enters through a window by physically blocking it with thin, retractable strips of material.
There's a wide variety of different kinds of interior and exterior blinds to choose from with each having their own unique benefits. Depending on your home there may be one or several types of blinds that are perfectly suited for the level of light control you are seeking.
Over the decades styles like Roman and Venetian blinds have become widely used across Australian homes. Because of our warm and sunny climate, most Australians need a blinds solution that provides them adequate control at all times of the day.
Controlling the amount of natural light with blinds allows you to subtly adjust the mood of the room to suit your personal preferences. Blinds are also important for maintaining privacy by allowing you to control what others can see through your windows.
Blinds are a product that practically every building needs and naturally that means there's a large and lucrative market for suppliers to thrive in. This means there's a huge range of choice for consumers looking to install or replace blinds in their homes and commercial spaces.
However, this huge range of choice can make it hard to make a final decision about which supplier you want to give your business to. To make this process easier, we have narrowed down the top 3 window blinds businesses in Adelaide!
What are the best window blinds businesses in Adelaide?
Below is a list of the top 3 windows blinds businesses in Adelaide, Australia:
Think your company deserves to be on this list? Get in contact with us and we will review your business!
Burns for Blinds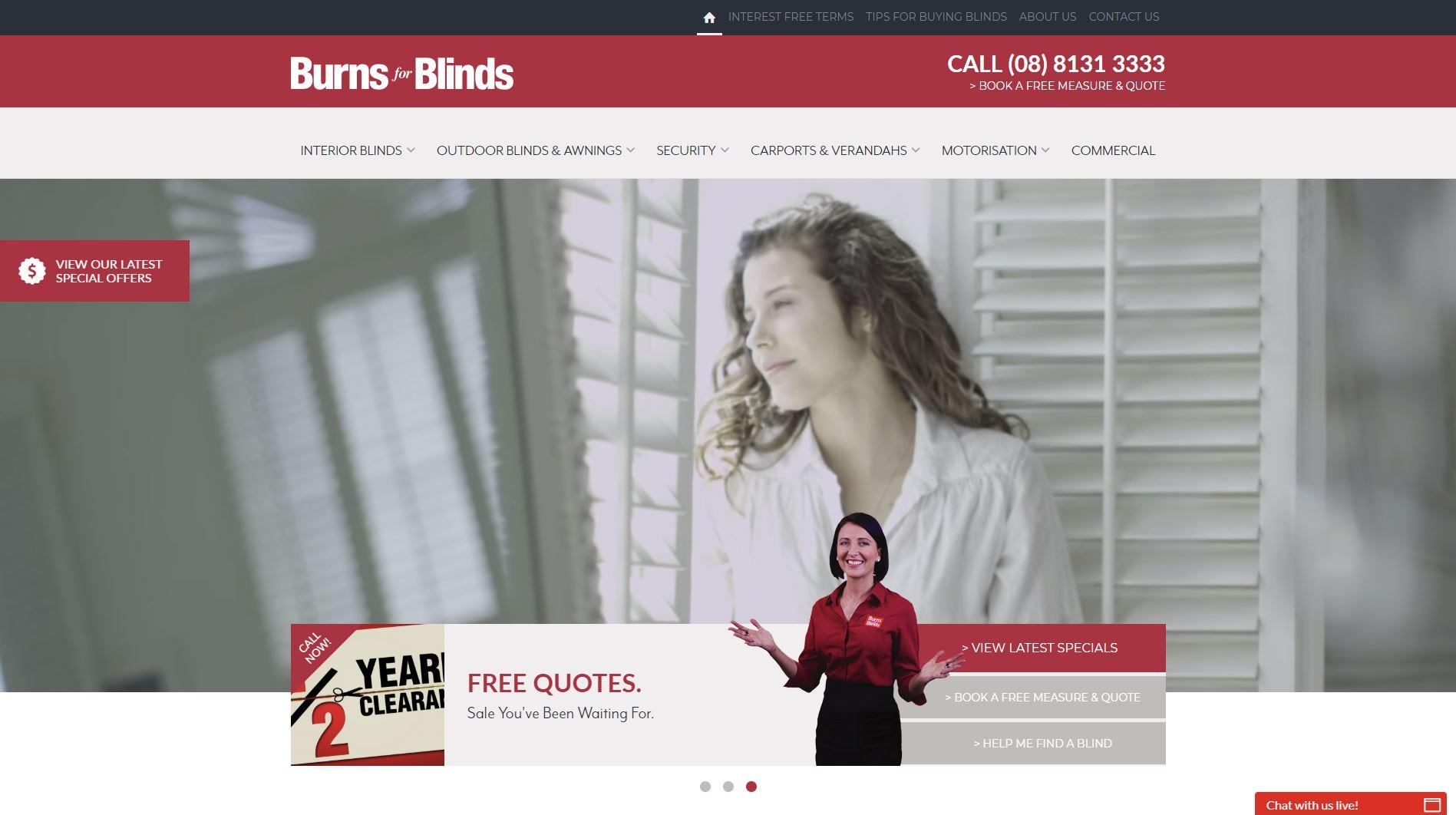 Burns for Blinds is one of the leading retailers for window furnishings in South Australia and has stayed a family owned business since its establishment in 1953. With over 60 years industry experience and a strong focus on customer service, Burns for Blinds seeks to provide its customers with a perfect package to suit their individual needs.
Burns for Blinds has serviced thousands Adelaide's homes and businesses with window furnishings over their long history of operation. All of their products are locally assembled using market leading suppliers and the company is proudly Australian in every sense.
While specialising in interior blinds, Burns for Blinds also provides outdoors blinds, awnings, security furnishings, roller shutters, motorised blinds as well as carports and verandas. They have one of the most comprehensive ranges of blinds and shutters in Australia, with over 10 different options for your interior blinds alone.
Burns for Blinds understands the lifestyle impact that the natural lighting of your home can have and seeks to provide people with a simple yet elegant solution that fits their tastes. In this way, Burns for Blinds offers customers a sophisticated and highly personalised shopping experience that emphasises practicality without compromising on aesthetic style.
The Burns for Blinds range of interior blinds focuses on a versatile and stylish mix of options that suit almost any space imaginable. With showrooms across Adelaide in Gepps Cross, Mt Barker and Norwood it's easy to go and see their products on display.
With a proud history of excellent customer service and a comprehensive range of high quality products, it's easy to see why Burns for Blinds is one of the best window blinds businesses in Adelaide.
Skyworld Blinds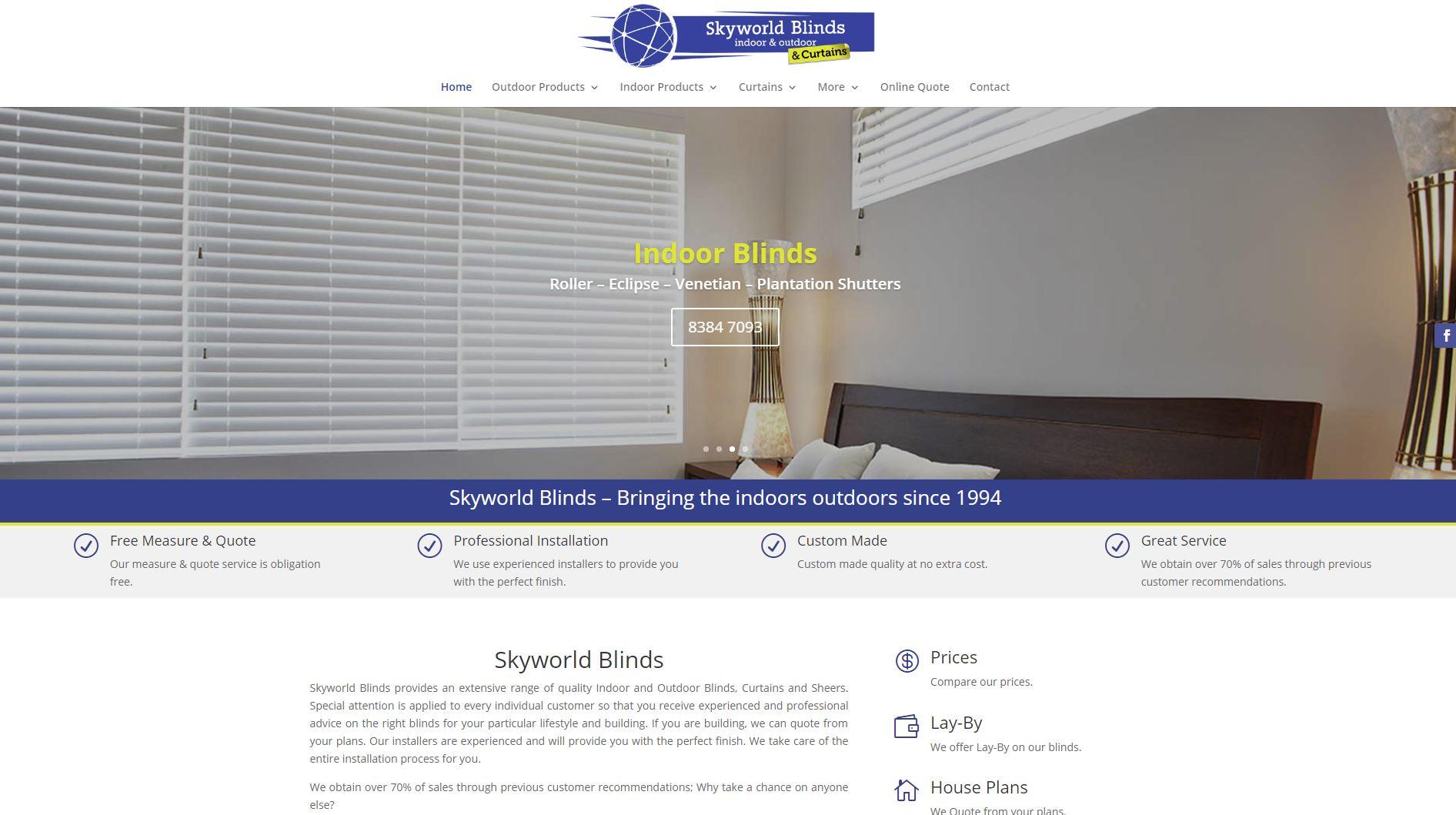 Skyworld Blinds is an Adelaide based window blinds retailer that provides an impressive range of interior and outdoor blinds as well as curtains and sheers. The business helps customers select the window furnishings that best suit their home and lifestyle while also taking care of the entire installation process.
The business pays special attention to each of their customers and provides them with professional advice from seasoned experts. Skyworld's team is able to help you discover an ideal blinds solution that suits your preferences as well as your budget.
Skyworld has a varied range of indoor blinds including basswood venetians, eco-wood venetians, roller blinds, plantation shutters, cellular blinds, Roman blinds, vertical blinds and panel glide Blinds. They have an equally varied mix of outdoor blinds options including Ziptrack blinds, sunshade blinds, café blinds, crank driven blinds, window awnings and window tint.
Skyworld understands that the more choices they give to customers the more advice they need to provide so that people can make an informed decision. This is why Skyworld maintains an excellent team of in-house experts that help each and every customer choose the ideal blinds solution for their home or commercial space.
Maintaining a strong team of knowledgeable experts and providing a long list of quality solutions, Skyworld definitely earns its spot as one of the best window blinds businesses in Adelaide.
Mr Blinds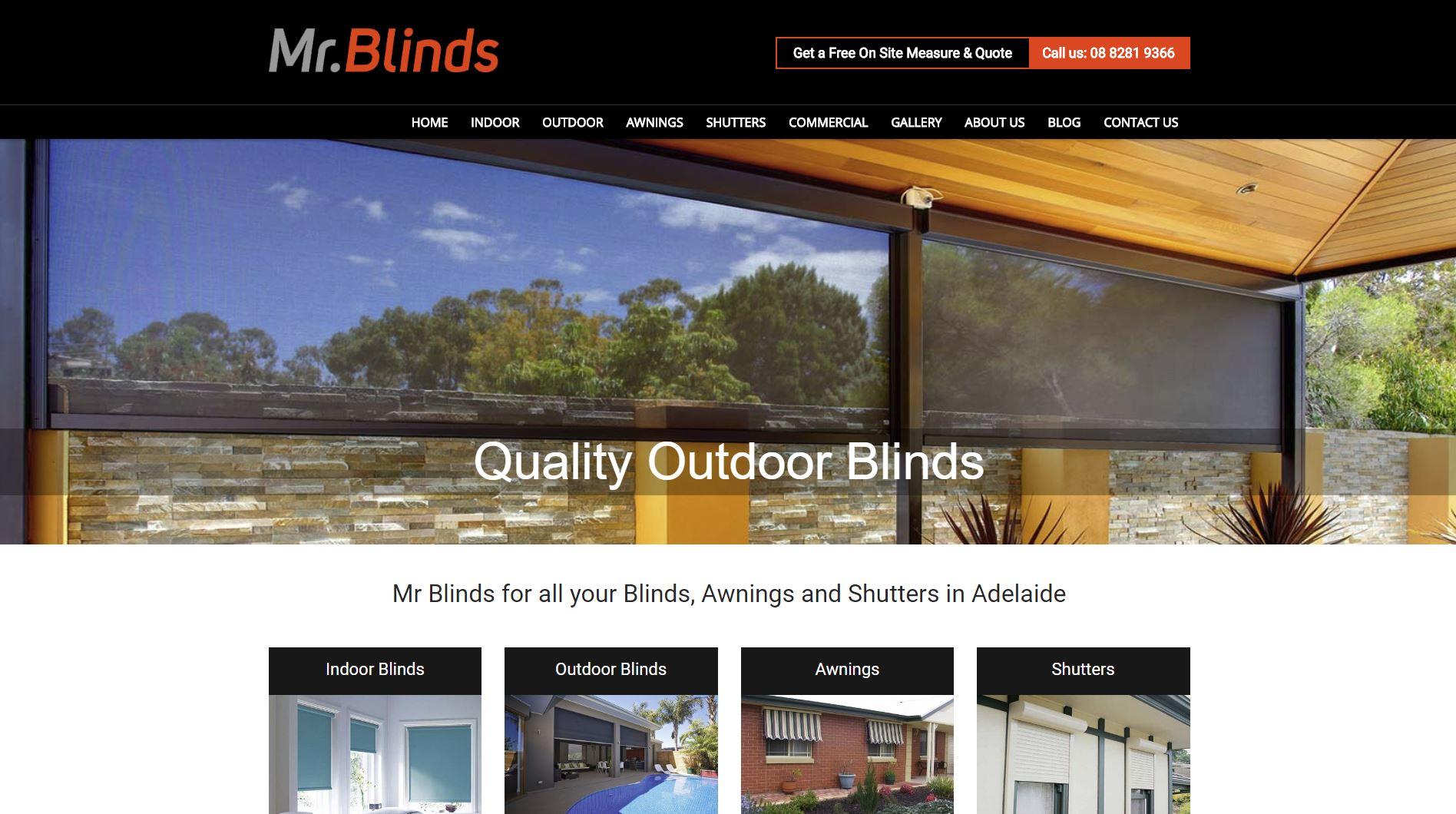 Mr Blinds is a window blinds and awnings business that has supplied and installed custom built window furnishings for over 20 years to all of metropolitan Adelaide. The business has a respectable history of serving the local Adelaide community and providing local homes with window blinds solutions that are built to last.
Mr Blinds manufactures and sells a large range of indoor blinds including Roman blinds, roller blinds and vertical blinds all in a diverse range of fabrics and colours. They have both timber and aluminium Venetian blinds as well as an impressive range of timber colours that match with any home décor.
When it comes to outdoor blinds, Mr Blinds has several different varieties of locally produced café blinds and Zipscreen blinds that are a strong way to enhance your outdoor spaces. The business also sells custom made awnings using Hunter Douglas canvas that has an extensive range of colour and pattern choices.
Mr Blinds is a proudly South Australian business that employs a long list of local people and is proud to be a part of the greater Adelaide business makeup. Mr Blinds is able to offer a measurement and quotation free of charge to any and all Adelaide residents.
Mr Blinds reliably provides quality products at affordable rates and is definitely qualified to be listed as one of the best window blinds businesses in Adelaide.
Which window blinds business will you go with?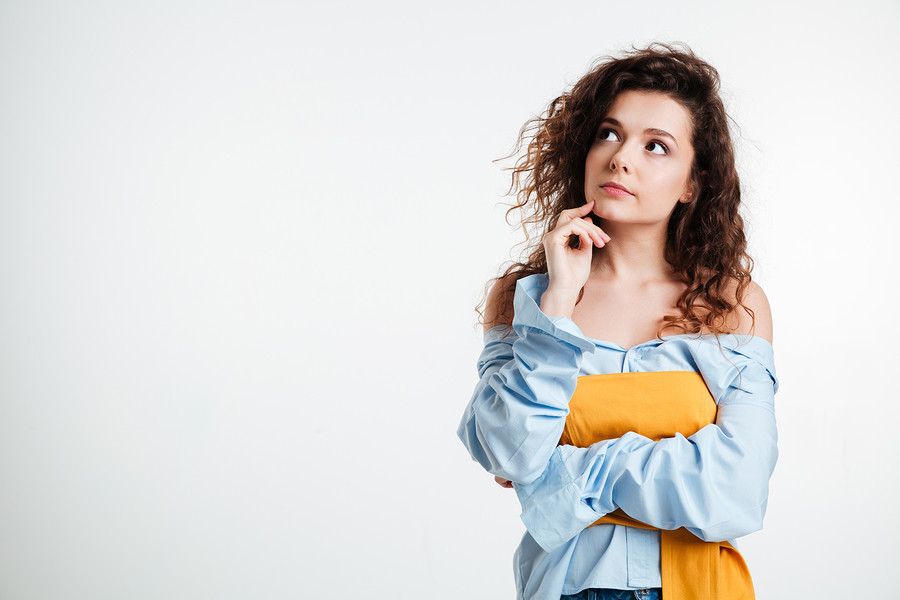 As is clear, there are several great choices of window blinds retailers in and around Adelaide and even choosing between the top 3 can be tough. Consider the kind of blinds you are most likely to buy and compare the different options available with each business.
Burns for Blinds definitely has the most comprehensive range of high quality products, acting as a one-stop shop for all window furnishings including security options. Both Skyworld Blinds and Mr Blinds have smaller product ranges while focusing primarily on indoor and outdoor blinds.
Ultimately the choice of which window blinds business to visit will come down to your personal preferences for window furnishings and how much added expertise you need.