Below is a list of the top and leading Traffic Lawyers in Perth. To help you find the best Traffic Lawyers located near you in Perth, we put together our own list based on this rating points list.
This article is updated every 3-4 months.
Perth's Best Traffic Lawyers:
Here are the top rated Traffic Solicitors in Perth:
Oliver Paxman – Paxman & Paxman Criminal Lawyers
Ashleigh Antoine – Perrella Legal
Jun Khew (Q) Wong – WN Legal
Are you one of them? Let us create a full business page, click here.
If you are a Traffic Lawyer or you know other Traffic Lawyers or professionals in Perth that should be on this list, please submit your details here and we will review your submission.
Paxman & Paxman Criminal Lawyers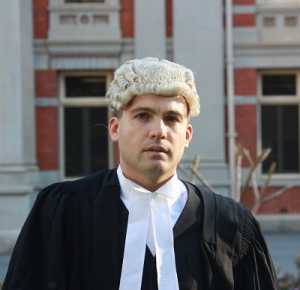 Oliver Paxman is a graduate of Bachelor of Laws at the University of Notre Dame. He also completed his Graduate Diploma of Legal Practice at the College of Law. He has vast experience in criminal law wherein he prosecuted and defended wide range of criminal matters. Some of it involve traffic matters, customs offences, property offences, sex offences,  assaults, people smuggling, cyber-crimes, manslaughter, and  complex fraud.
Products/Services:
Court imposed disqualifications, Fines suspensions, Demerit point suspensions, Preliminary ("Roadside") suspensions, Traffic Infringements and Demerit Point Suspensions, Extraordinary License
LOCATION:
Address: Suite 8, International House Arcade 26 St. Georges Terrace Perth WA 6000 AU, 26 St Georges Terrace, Perth WA 6000
Phone: 1300 274 692
Website: www.paxmanandpaxman.com.au
REVIEWS:
"Definitely recommend Oliver Paxman. He is straight to the business, knowledgeable, busy, so doesn't have time for BS, yet very friendly. He is able to honestly answer about your chances, recommend good barristers, honest and upfront with costs. With all his high expertise, he is not the most expensive lawyer around. Plus he tries to do his best to not pile extra costs on you. Oliver and his legal team (we had Frank Merenda) achieved success in our case where authorities were saying our loss is a "done deal". Thank you, guys!" – E.C.
Perrella Legal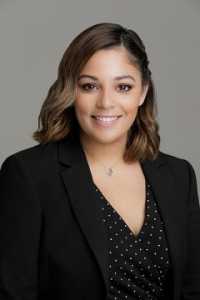 Ashleigh Antoine completed her Bachelor's degree in Law in 2016. She decided to join the Perrella Legal after she finished her clerkships at the Office of the Director of Public Prosecutions (WA) and the Criminal Appeals team at Legal Aid WA. With her all hardwork and commitment to provide legal services, she was admitted as a barrister and solicitor of the Supreme Court of the Western Australia in 2017. Currently, she is assisting various clients who are involve in traffic matters, stealing offences, drug offences, criminal damage, and assault. Aside from this, she also assists clients for downgraded and/or discontinued charges on the Police and the Office of the Director of Public Prosecutions.
Products/Services:
Serious Drug offences, Serious Assaults, Sexual offences, Offences against liberty, Threats, Administration of Justice, Escape from lawful custody, Serious social security fraud, Unlawfully obtain financial advantage, Offences against public authority, Child exploitation offences, Offences endangering life or health, Stalking, Child stealing, Stealing, Aggravated Robbery, Demanding property with threats with intent to gain (extortion), Offences in or in respect of buildings, Armed with intent to commit a crime, Fraud, Possession of stolen or unlawfully obtained goods, Money laundering, Dealing in money or property suspected of being the proceeds of crime, Offences against morality, Conspiracy to commit an indictable offence, Attempt to commit an indictable offence, Aiding, counselling or procuring the commission of an indictable offence, Accessory after the fact to an indictable offence
LOCATION:
Address: 193/471 Hay St, Perth WA 6000
Phone: (08) 9225 6646
Website: www.perrellalegal.com.au
REVIEWS:
"Finding myself needing legal representation for the first time, and feeling extremely overwhelmed, Ashleigh and the team at Perrella Legal made me feel at ease straight away by being straight forward with options, directions, and using layman's terms- and when I didn't understand (which was often, I'm easily flustered), they were very patient with me! A lot of people said to me 'just use legal aid', 'blah blah blah', but as soon as I walked into court that first time, lost, frightened, and no idea what was going on, I was so happy that Ashleigh was there to metaphorically hold my hand, but she is so amazing, if I asked her to hold it, I know she would have! End result? Charges dropped against me, and I have the best story to tell at dinner parties, hands down. I can not recommend Perrella Legal highly enough. I hope I do not need their services again, but as I have learnt life is unpredictable, and if I do, I'm comforted to know this time when I'm arrested, I can say with confidence, "I want to talk to my lawyer' (that's you Ashleigh-you're part of my movie/life now!) Thanks for being there for my tears of sadness and fear, and eventually, my tears of joy. I owe you my future." – Maria Deimos
WN Legal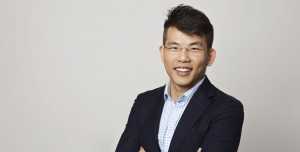 Jun Khew (Q) Wong is the founder and principal lawyer of WN Legal. He specializes in criminal law, family law, and restraining order matters. His approach in handling client's case involves a strategic and advanced planning to obtain the best possible result. He has handled numerous clients from all walks of life.
Products/Services:
Careless Driving, Dangerous Driving, Reckless Driving, Drink Driving and Extraordinary Driver's License (EDL), Mobile Phone Use While Driving, Assault, Drugs, Child Sex Offences, Murder, Manslaughter, Stealing, Fraud, Proceeds of Crime, Divorces and Separations, Property Settlements
LOCATION:
Address: 5/172 Main St, Osborne Park WA 6017
Phone: (08) 9349 2196
Website: www.wnlegal.com.au
REVIEWS:
"I highly recommend Khew and WN Legal. He's smart, knowledgeable and give the best and most honest advice. He looks after you until the matter is resolved. He's tenacious, tireless, determined, knowledgeable and quick to comprehend. My neighbour was abusing and stalking me for ten years. He the court system like an instrument. I was let down by previous lawyers and the court system .I felt helpless for many years, until Khew helped me. He gave me justice and my life back. Perhaps the WN stands for win, a fitting name for this firm.Thank you Khew." – Wafah Susli