Tax evasion or dodging is a serious crime in most developed countries and Australia is no different in this regard. It is functionally seen as taking money from the state, and greater society, by misreporting income or using some other means to avoid paying your fair share.
If you have been accused of dodging tax then the repercussions can be extremely serious, including heavy fines and even imprisonment. With your financial stability, future employability and freedom on the line you don't want to take any chances in court.
This is why it is so important to make sure you have access to a highly experience and reputable tax evasion lawyer. They can use their legal expertise to help you achieve the best outcome in court.
If, for example, you're in Sydney then you might look for the best criminal lawyers in that city. For the purposes of this list we will look at these lawyers Australia-wide for tax evasion.
Who are the top tax evasion lawyers in Australia?
Let's take a look at the 3 found tax evasion lawyers in Australia!
Tom O'Sullivan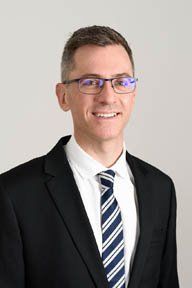 Tom O'Sullivan finished his Bachelor of Commerce and Bachelor of Laws degrees at UNSW (University of New South Wales) back in 1998. He has since attained postgraduate degrees specialising in the masters level of taxation law.
Tom has committed himself to striving in excellence in his practice of taxation law ever since his admission as a NSW solicitor. He is well-experienced in law, having worked previously as both a consultant and lawyer in the government and private sectors.
Achieving a CTA (Chartered Tax Advisor) certification in 2012 from the Taxation Institute, Tom has since been published in some of the country's leading professional legal publications. These include the Australian Premium Master Tax Guide as well as the Australian Federal Tax Reporter.
Tom has generously shared his knowledge as a lecturer in legal studies for postgraduate students. He has performed lectures at UNSW and Macquarie University as well as serving as a Course Convenor at the Tax Institute for their Charted Tax Advisor educational program.
Since becoming a part of O'Sullivan Legal Tom has helped in providing taxation advice, especially in regard to family law matters.
Tom has been greatly involved in assisting clients with several matters that involved the ATO (Australian Taxation Office) including fraud, non-compliant loans in nuptial property settlements, capital gains tax, superannuation following divorce and family law taxation issues.
As a lawyer, Tom is a strong advocate for his clients. He is eager to defend the rights of his clients at each step of the legal process.
Tom is able to think on his feet and use his knowledge of taxation law to provide counsel to his clients. This is especially appreciated by clients with highly complex and difficult cases.
With the combination of his education and experience, Tom provides reliable expertise in this area of the law. He aims to give his clients honest and dependable legal advice no matter what issue they are facing.
Tom is a considerate professional who maintains a client focused approach. He understands that any legal trouble is stressful for a client and even worse when they are confused by the complex nature of financial law.
Tom uses his interpersonal skills to effectively and clearly communicate with clients about the full extent of their case. He is able to look at the facts of the case objectively and provide clients with sound legal counsel.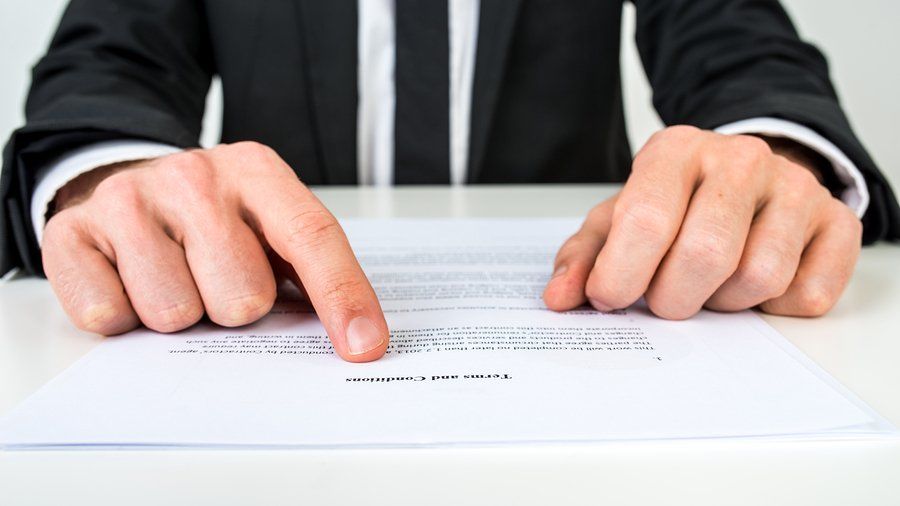 Most importantly, Tom provides his clients with a real path forward in a situation that can often look very grim. He is well aware that the ATO and other organisations can be intimidating to deal with, especially for those without much knowledge or experience.
With his understanding of this area of law, Tom is able to build a robust legal defence. He is well aware that areas of the law can be misconstrued by prosecutors and uses his knowledge to adequately defend his clients.
Tom has an special attention to detail. He is always helpful with all of his clients regarding every aspect of their case.
With all of the modern means of contact nowadays, Tom makes sure to keep open communication with his client. He always tries to make himself available to answer questions and provide support to his clients.
Tom realises that this area of law can have very dire consequences for his clients should they be proven guilty. He understands that clients put a great deal of trust in him when they rely on his services.
For this reason Tom is hard working on behalf of every one of his clients. He genuinely wants to help solve their issues and ease their concerns.
Tom has a specialist understanding of this area of the law and for this reason he is highly valued as a defence lawyer. As O'Sullivan's dedicated tax defence lawyer, Tom carries the work ethic and philosophy of his firm to help clients in this complicated area of law.
Sharad Nigam
Sharad is one of the three directors at Nigams Legal and has close to 40 years of experience in practicing law. He completed his first degree in Bachelor of Laws in 1975 in his home country of India.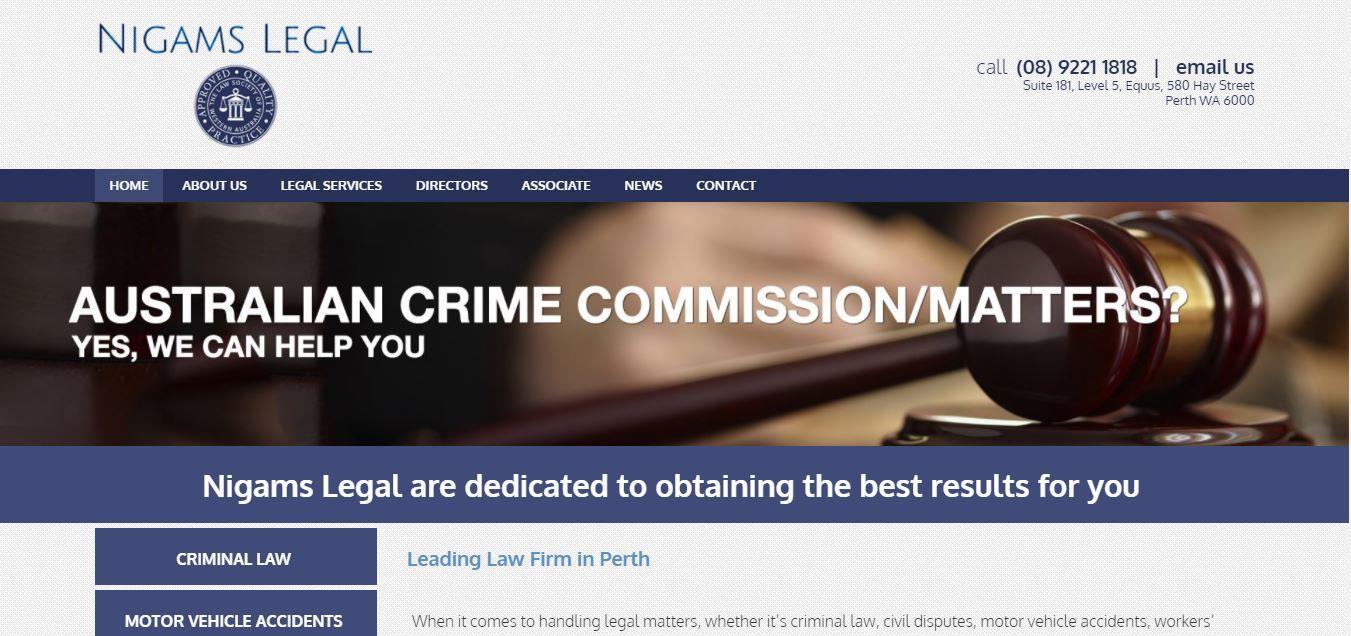 Before completing his law degree Sharad also completed a Bachelor of Science and a Master in Psychology. After his education in India, Sharad was admitted to the Uttar Pradesh High Court to serve as an advocate in 1975.
He practiced law in India until 1979 and two years later moved to Australia. He then completed a Bachelor of Laws at the University of Western Australia and was then officially admitted to the Western Australia Supreme Court as a solicitor and barrister in 1983.
Working and living in Perth, Sharad spent a couple of years with a Kalgoorlie firm before he established S C Nigam & Co in 1985. In 2013 Sharad incorporated the firm and became on of three directors.
As an experienced director at Nigams Legal, Sharad has been able to focus his expertise on the areas of law where his is most proficient. He prides himself on his ability to provide both high quality and efficient service that makes a real difference for his clients.
Sharad takes great care in making sure his maintains effective and concise communication with clients, not wasting their time with legal jargon or high concept ideas. He knows that people want a honest and effective solution that's easy for them to understand.
Confidentiality is extremely important to Sharad and he makes sure to be as careful and considerate with the complex issues his clients come to him with. He appreciates that this area of the law can be a headache for many people to deal with and that his service should work to make clients appreciative of the process.
Sharad's reputation comes from his extremely high levels of professionalism and pride in his work. Above all he wants to provide a reliable and effective service for his clients no matter the size or complexity of their legal problem.
With his focus several aspects including criminal law, Sharad is able to deliver efficient and skilled legal advice in a cost effective way. This all works to minimise the confusion and hassle that is normally experienced by everyday people facing legal scrutiny.
Sharad makes sure to provide the clearest understanding possible to his clients. He believes that to work effectively he and his client must be on the same page when it comes to the legal matter that is being disputed.
This hands-on approach is preferred by Sharad who likes to keep his work fresh and dynamic. He aims to make the experience of working with him as pleasant, helpful and enlightening as possible to all of his clients.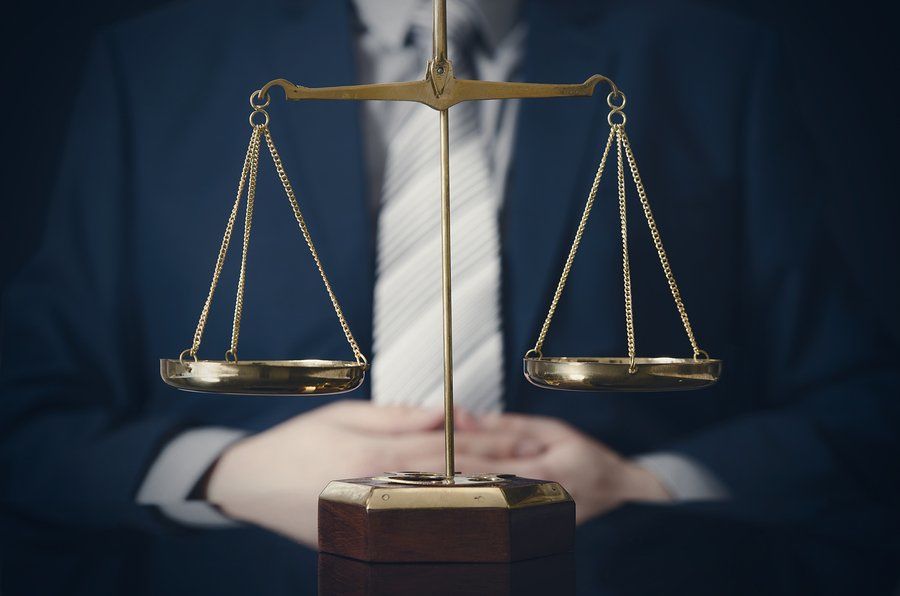 Sharad uses his robust experience to provide incredible insight into his client's case that many other lawyers are simply unable to match. With his understanding of the field of law from various perspectives he is able to come up with the most objectively sound solution to this client's legal problem.
With a healthy balance in his lifestyle and philosophy, Sharad takes his enthusiasm with him throughout all of his work, breaking down stereotypical notions of his profession being boring. While the matters of the case can be dull, Sharad aims to make the process of working with him anything but.
Sharad is eager to work out solutions on behalf of his clients because of his sincere passion for helping those without knowledge to do so themselves. He uses his invaluable understanding of the law to produce the best possible outcomes for all of his clients.
Sharad's deep well of knowledge and experience undoubtedly comes from his working in legal jurisdictions on different sides of the world. He ability to translate his skills from India to Australia speaks volumes about his commitment and inherent ability to navigate complex legal differences.
Sharad's approach is one of careful but optimistic and open discussion with his clients. He does not like to leave anything on the table and will pursue all avenues he believes are relevant.
Between his consistent efficiency and decades of legal experience, Sharad is a very safe choice when it comes to the best tax evasion lawyers in Australia.
John Velos
John Velos is the principal lawyer at Velos & Velos lawyers based in Melbourne. He obtained his Law and Commerce double degree after attending Melbourne University. John decided to continue his study and got himself a Master of Laws in commercial, finance and international laws.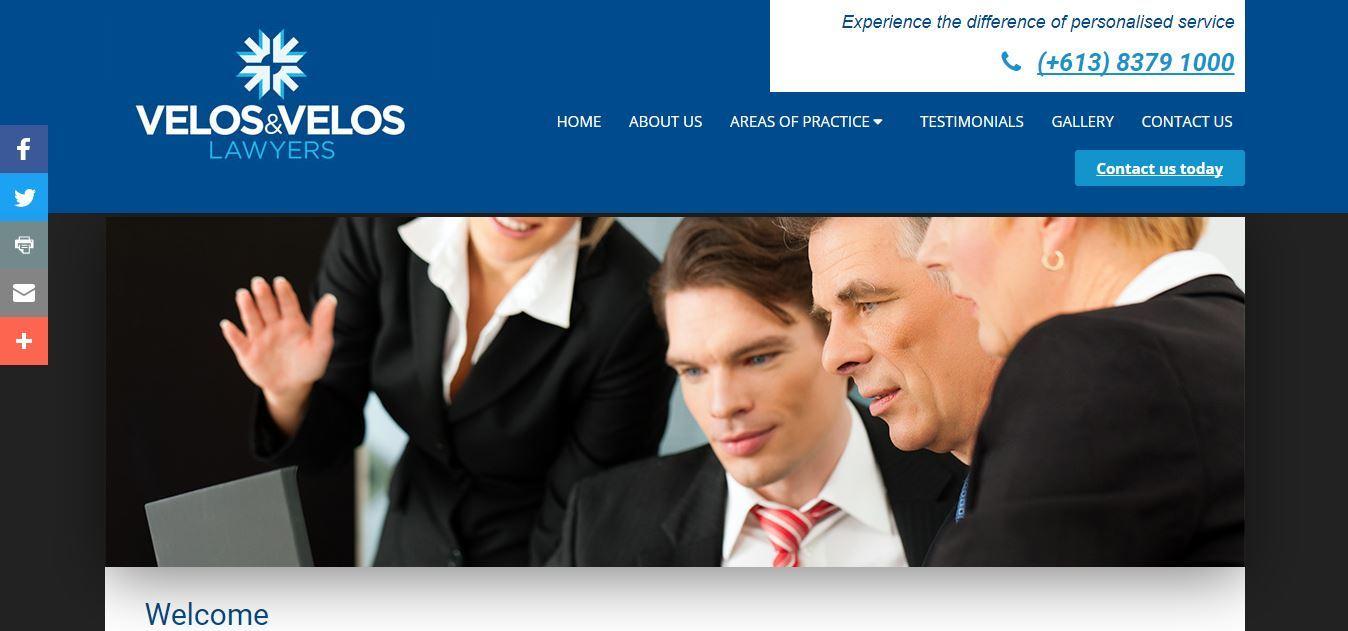 In 1983, John started his own law firm and has accumulated over 25 years legal experience since his early days as a university student. John is a firm believer in contributing to the good of the community and served as a Councillor and Mayor.
John sets very high standard for both himself and his firm. He aims to provide ultimate excellence and highly personalised service to his clients.
He does this without relying on large overhead expenses that are usually encountered with other firms. He believes in building long-term and meaningful relationships with clients.
John wants all of his clients to be able to comfortably and confidently express their legal concerns to him. He knows that effective communication with clients is a key part of representing them effectively.
Leading his firm by example, John actively promotes the ideals he strives for every day of work.  He believes strongly in honestly and excellence throughout all aspects of the service he gives his clients.
Through his leadership, John has helped his firm take on clients in Victoria as well as other parts of Australia. He has also worked in large corporate affairs as well as with high profile international clients.
John's endearing yet professional appearance creates an aura of trust between him and his clients. When people meet with him they quickly understand that they and their affairs will be well taken care of.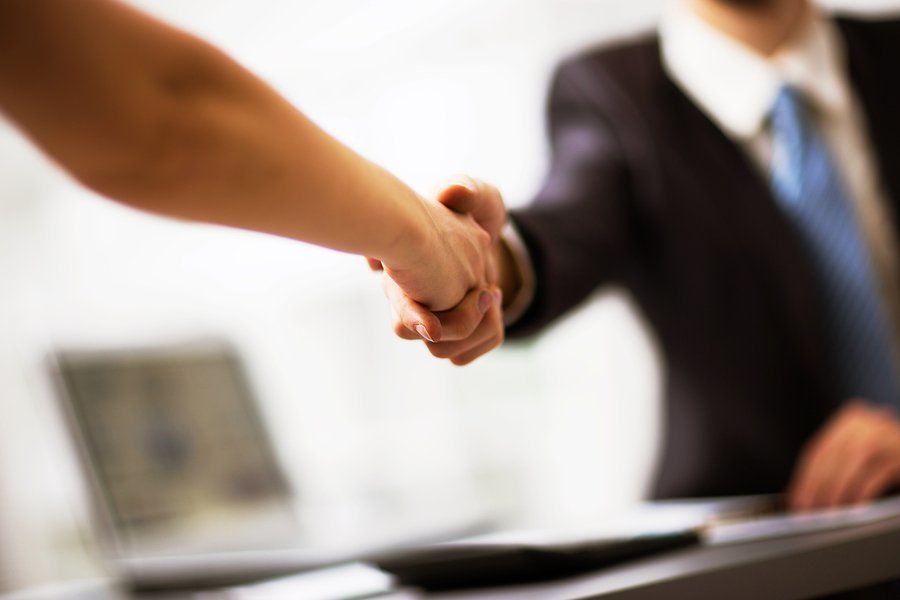 Despite his gentleness with clients, John can be a tough contender in the courtroom, not allowing his case to be jeopardised by anything he can help. Clients are comfortable handing the reigns over to John who works tirelessly on their behalf.
John's highly personalised approach not only gets to know a client's case but the client themselves. His enigmatic personality and aura of confidence make him a reliable ally for anyone facing legal issues.
When it comes to criminal defence, John uses his expertise to construct a plan that his client will appreciate and understand. He does not cut any corners and strives to provide his clients with the best possible solutions.
John is a highly experienced lawyer who is well versed in several aspects of the law. His incredible work ethic and dedication to his client's well-being make him a powerful ally in defending against tax evasion charges.
Which tax evasion lawyer is best for you?
As tax evasion is a criminal matter, it requires more than just technical knowledge to adequately defend against it. The lawyers mentioned here are all dedicated professionals who clearly have a passion for practising in the law.
Each of them has their own individual methods for relating with and working in the best interests of their clients. Their approaches differ but all work towards the same goal.
Both their understanding of the law and their argumentative ability are going to be important factors for anyone facing fraud charges. The complexity of financial crime will require a lawyer who can translate it for their clients in a way they will understand.
Tom O'Sullivan undoubtedly has the most education and experience in legal issues related specifically to taxation. The highly focused nature of his firm has allowed him to become their dedicated expert for issues relating to this field of law.
Sharad Nigam brings his huge depth of experience to bear on behalf of his clients. His extremely hands-on approach makes him unique among solicitors.
John Velos is a highly experienced criminal defence solicitor who has a marvellous work ethic. His 25 years of practising experience combined with his work style land him a solid spot on this list.
When it comes to choosing the right lawyer, its clear that the choice you make here will largely depend on your resources, severity of your case and other individual needs. Each of these professionals will be a great advocate for you and your interests.