Below is a list of the top and leading Sleep Specialists in Brisbane. To help you find the best Sleep Specialists located near you in Brisbane, we put together our own list based on this rating points list.
Brisbane's Best Sleep Specialists:
The top rated Sleep Specialists in Brisbane are:
Dr. Michael Fanning
Dr. John Feenstra – Beenleigh Sleep Clinic
Dr. Scott Burgess – Queensland Children's Lung and Sleep Specialists
Are you one of them? Let us create a full business page, click here.
If you are a Sleep Specialist or you know other Sleep Specialists or professionals in Brisbane that should be on this list, please submit your details here and we will review your submission.
Dr. Michael Fanning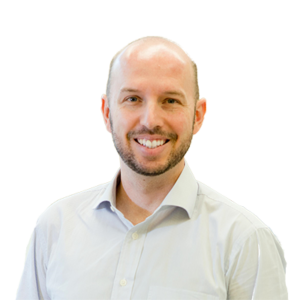 Dr. Michael Fanning is a Respiratory and Sleep Physician who consults from Mater Medical Centre South Brisbane and Mater Health Centre Brookwater, and practices at Mater Private Hospital Brisbane.
Dr. Fanning is a graduate of the University of Queensland. He completed his resident training at the Princess Alexandra Hospital before spending three years on the Darling Downs training in General Practice and being awarded FRACGP. He then undertook basic physician training at Princess Alexandra Hospital and subsequently completed advanced training in Respiratory and Sleep Medicine.
His special interests include lung cancer, complex sleep-related breathing disorders, insomnia and circadian rhythm disorders. He is currently researching the clinical utility of the detection of circulating tumor cells in lung cancer.
Dr. Fanning is available for consultation regarding any aspect of respiratory or sleep medicine.
Products/Services:
Sleep Medicine (Sleep Studies, Complex Sleep Disordered Breathing, Narcolepsy and hypersomnia, Circadian Rhythm Disorders, Parasomnias), Respiratory (Shortness of breath, Cough, Asthma, COPD/Emphysema, Suspected lung cancer, Interstitial lung disease), Investigations (Complex lung function, Bronchoscopy, Endobronchial ultrasound, Bronchoprovocation, Cardiopulmonary exercise testing) Medico Legal (Asbestos related lung disease, Mesothelioma, Occupational lung cancer, Silicosis, Occupational asthma)
LOCATION:
Address: Mater Medical Centre, 22/293 Vulture St, South Brisbane QLD 4101
Phone: (07) 3123 5350
Website: www.respirologist.com.au
REVIEWS:
"Excellent doctor who genuinely cares about his patients. He keeps up with current research and explains things well. Can't recommend him highly enough." – Chloe Gunn
Dr. John Feenstra – Beenleigh Sleep Clinic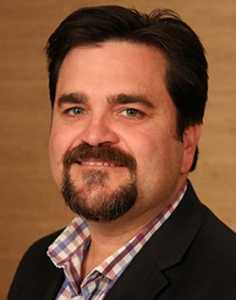 Dr. John Feenstra is a Thoracic and Sleep Physician with special interest in obstructive sleep apnoea, complex sleep disordered breathing, and pulmonary arterial hypertension, and is the consulting Physician for Beenleigh Sleep Clinic.
Graduated from the University of Queensland Medical School in 1996 and completed his advanced training in thoracic and sleep medicine in Brisbane. He has completed two fellowship years, one in Sleep Disorders, and the other in Pulmonary Hypertension and Lung Transplant. He is one of four sleep physicians in South East Queensland with Level 2 Sleep qualifications, and is also the head physician for the pulmonary vascular disease unit at the Prince Charles Hospital and the Director of the Wesley Pulmonary Hypertension Unit.
Dr. Feenstra is the academic head of Medicine at the Uniting Care Health Clinical School. He holds the academic position of Senior Lecturer with the University of Queensland, Griffith University and Bond University.
Products/Services:
Consultations, Diagnosis, Treatment (Sleep Disorders)
LOCATION:
Address: 16 City Rd, Beenleigh QLD 4207
Phone: (07) 3287 2385
Website: www.beenleighsleep.com.au
REVIEWS:
"They were so friendly and helpful. I could feel they are sincerely trying to help me through the sleep study. I got a operation now and I can sleep much better thank to these people." – Henry Lee
Dr. Scott Burgess – Queensland Children's Lung and Sleep Specialists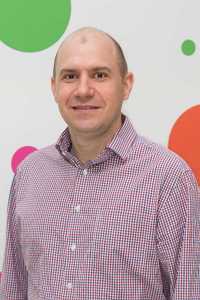 Dr. Scott Burgess is a Paediatrician specialising in Respiratory and Sleep medicine. He provides compassionate and high quality care to the children with lung, breathing or sleep related problems.
He co-founded Queensland Children's Lung and Sleep Specialists, a specialist clinic bringing together highly experienced and qualified doctors and therapists, all with the vision of providing exceptional care when you need it most.
Dr. Burgess is based in Brisbane. Telehealth consultations are available and are bulk-billed. He conducts outreach clinics in Townsville.
Dr. Burgess and his colleagues manage all problems associated with a child's sleep, breathing and lung health. They help support parents with common difficulties through to managing complex medical disorders.
Products/Services:
Respiratory Medicine, Sleep Medicine, Sleep Studies, Specialist Asthma Management, Infant Sleep, Inpatient care, Out reach clinics, Telehealth consultations
LOCATION:
Address: 639 Stanley St, Woolloongabba QLD 4102
Phone: (07) 3161 0377
Website: www.qclass.com.au
REVIEWS:
"My daughter saw Dr Burgess after months of problems. He came highly recommended from a family member (who is a doctor). He was a great communicator, very professional and helped my daughter. The practice is very well run. I would highly recommend Dr Burgess and the team at QCLASS." – Cassie K.