Rubbish removal isn't really a glamorous industry but it is certainly something that needs to be done! Whether it's a domestic property, a commercial business or a construction site, efficient and affordable rubbish removal is important to maintaining a clean and safe environment.
We can't have rubbish just lying everywhere on the streets. There is a distinct difference between an average rubbish removal company and one that will go above and beyond. Trust us when we say you will need a high quality rubbish removal company on your side, it will make all the difference in the end.
That's why we've researched across the internet, high and low to produce a list of the top rubbish removal companies in Sydney. We found that all these businesses excelled in their rubbish removal services, whilst emphasising high levels of customer service and satisfaction.
List of local rubbish removal companies in Sydney
#1: Goodbye Junk

GoodBye Junk gives you everything you could possibly need and more when it comes to rubbish removal services. Their personalised service means you get exactly what you need and for a very competitive price. It is reasons like this that make GoodBye Junk one of the reliable rubbish removal companies in Sydney.
They offer same day services which are a tremendous feature for those who need their rubbish removed quickly. No matter what type of rubbish you might have, (household, commercial, construction, etc.) the team at GoodBye Junk can easily remove it from the premises.
Their same day service is especially handy for constructions sites which require constant and consistent rubbish removal in order to continue their work. Goodbye Junk caters especially towards these construction sites, specializing in rubbish removal for all construction removal and any kind of demolition material on site which could be hazardous towards employees.
They come equipped with all the tools necessary to get the job done both quickly and properly. They pride themselves in their workmanship and they will also tidy up after themselves – they will not leave until the job is completely finished. This is a large advantage over skip bins, where you will still be needed to clean up the mess after placing most of the rubbish in a skip bin.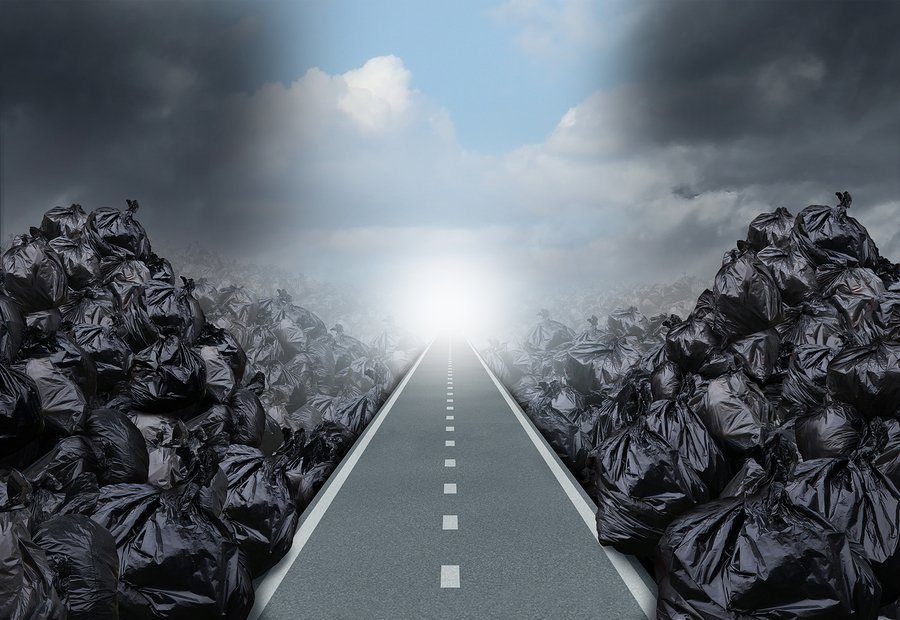 Moreover, GoodBye Junk will save you both time and money as they eliminate the need to hire a skip bin at all. Maintaining a skip bin will more often than not require you to invest more time and effort for little return. Construction sites will often require multiple skip bins as well, creating more environmental hazards on site. What Goodbye Junk offers is an effective alternative.
All members of their team are highly trained and experienced – they have seen it all! They know what it takes to ensure correct removal of all items, including mattresses, office furniture, garden waste and household furniture. It's more than important to have experienced and licensed removalists who can removal rubbish according to state regulations and standards.
The thing we like about GoodBye Junk the most is their commitment to the environment. They understand the impact rubbish removal has on our delicate ecosystem and therefore everything they do is thought with the environment in mind. No matter the type of rubbish they collect, they go to extraordinary lengths to recycle or re-purpose it. Going to the tip is the last and a very rare option for them.
Another great service they offer is small demolition work. Where a typical demolition company would probably just create the mess, GoodBye Junk goes one step further and actually cleans up after them. So if you are doing some small renovations in your home or office and need some demolition, GoodBye Junk should be the first business you think of!
GoodBye Junk is more than happy to come to you access the rubbish situation and give you a quote. Prices are highly competitive and the team is happy to explain why the price is set at that particular number. No job is too big or small for GoodBye Junk, as long as two people can safely lift the items and they fit in their large truck, you will have no problems!
It is their range of services and commitment to the environment that ensures GoodBye Junk will remain one of the best rubbish removal services for many years to come. This is why when it comes to any kind of rubbish removal; we highly recommend using their services more than anyone else.
#2: Rubbish Removala

Rubbish Removala's dedication to rubbish removal in Sydney has landed them in the number 2 position for the best rubbish removal companies. They pride themselves in being one of the cheapest rubbish removal services. The cheap prices do not impact the quality of their service. They work hard to understand each client individually and then give a quote respectively.
You will find no "cookie cutter" packages on their website, they prefer to understand your individual situation and then give you the best price. As well as this, the range of services they offer is vast. No matter the type or amount of rubbish you have, Rubbish Removala has the capacity to exceed your expectations.
Their team is filled with rubbish removal specialists that understand the different types of rubbish and will work quickly to ensure you can focus on other more important things. They also service everywhere in Sydney and will come to you at any time you choose.
Like GoodBye Junk, they pride themselves as being one of the leaders in environmentally friendly rubbish removal services. They are committed to the environment and ensuring they leave the least possible impact. They work hard to recycle as much as they can and they don't take the easy option out and simply dump the rubbish at the tip or in landfill.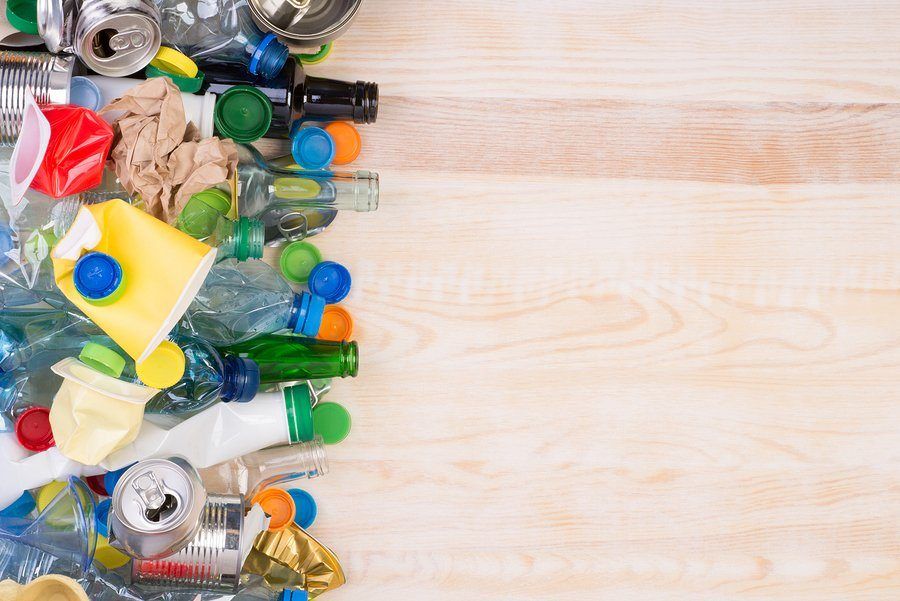 Rubbish Removala is in operation 7 days a week and they pride themselves in their quick call outs and fast work. Even though they work fast, they also work smart. The team is highly experienced and they understand all different types of rubbish and what is required to remove the pieces properly.
It is their fast service and highly competitive prices that have cemented their position as one of the best rubbish removal companies in Sydney.
#3: 1800-Got-Junk?

1800-Got-Junk? is said to be the world's largest rubbish removal company. But don't let the massive scope of regions fool you, they still offer a highly personalised service. Their friendly and professional team will happily help you with any of your rubbish removal needs, whether it be for a domestic property, commercial business or a construction site.
One of the advantages to using 1800-Got-Junk is their pricing system. Their decision to implement upfront pricing means that once they arrive on your property, they will provide you with an all-inclusive price based on the volume of the junk rather than the length of time taken to remove it. Customers can also find estimate prices from their website or by contacting their customer service team.
Another great thing about 1800-Got-Junk? is their customer service team is in operation 24/7. At any time, whether it's day or night, you can easily contact their customer service team for any issues, questions or to simply book an appointment for rubbish removal. The accessibility of their customer service is unrivalled amongst rubbish removalist companies.
Their website is easy to use and you can book to request a quote online or through a phone call. They also offer same day services which are great if you need your rubbish removed quickly. They will even call you 15-30 minutes before the 2 hour arrival window to let you know when they are expected to arrive. 1800-Got-Junk? also aims to either recycle or donate any rubbish they collect.
The largest benefit of 1800-Got-Junk? is their ease of access and convenience for customers who own a domestic property. Their friendly team and truck, alongside the notification for their arrival makes their services best used by household owners than any other sector, especially for small amounts of junk or after a recent renovation.
Like many of the modern and successful rubbish removalist organisations, 1800-Got-Junk? has implemented environmentally friendly and sustainable practices. It emphasises a commitment to the environment by constantly and consistently measuring the amount of rubbish that is collected and tracking where it is disposed. This information is analysed to better service customers and lessen environmental impact.
It is their experience and professionalism of all team members that allows 1800-Got-Junk? to sit at the top as one of the best rubbish removal services in Sydney.
#4: Air Tasker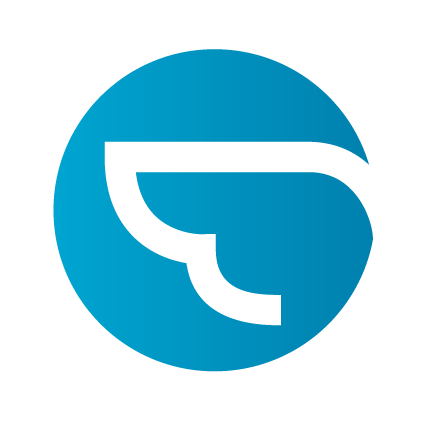 Air Tasker is a large company, connecting skilled professionals with those who need assistance. Their services range from handyman (Air Tasker is actually featured previously in our article about the best handyman services in Australia) to house cleaning. Air Tasker also offers rubbish removal services for those needing rubbish gone.
Air Tasker is trusted by many in Sydney to assist with rubbish and general waste removal. It just takes one look at their website to see just how many people use this service. Air Tasker is a bit different to other traditional rubbish removal services.
Here users post an ad up on the website explaining the type of rubbish they need removed and the price they are willing to pay. Then professionals with experience in rubbish removal will get in contact with the user in order to assist them. Air Tasker acts as a third party business helping to connect people who require rubbish removed with professionals who have the ability to remove it.
Air Tasker displays all relevant reviews of potential professionals to ensure you choose the one that is best for your individual situation. If you want qualified professionals fighting over for your business, Air Tasker is probably your best option. There is no better alternative to being able to pick your own professional amongst many others.
Air Tasker remains one of the most affordable and competitive platforms for rubbish removal. Irrespective if it is for small or large scale operations, Air Tasker will link you with licenced professionals who you can trust, pay for minimal amounts, and build an honest and reliable networking connection.
Air Tasker is also perfect for any customer who may have unorthodox or excessive rubbish requests that may be better to be posted as an ad first rather than consulting rubbish removalist companies instead. This will allow you to find the perfect service to use for your request, rather than having to contact multiple rubbish removalists.
The only issue with Air Tasker is that many of the extremely popular and prominent rubbish removal companies will not be pursuing customers through Air Tasker which does mean that for customers, Air Tasker is best suited for personalised requests that are targeted towards a domestic property, otherwise commercial business and construction sites with large scale operations are better off seeking mainstream removalists.
It is the ability of choice that makes Air Tasker's rubbish removal services in Sydney one of the best. Compared to any other rubbish removalist service, Air Tasker is more likely than not, the most affordable and economic of all available options.
#5: J.J. Richards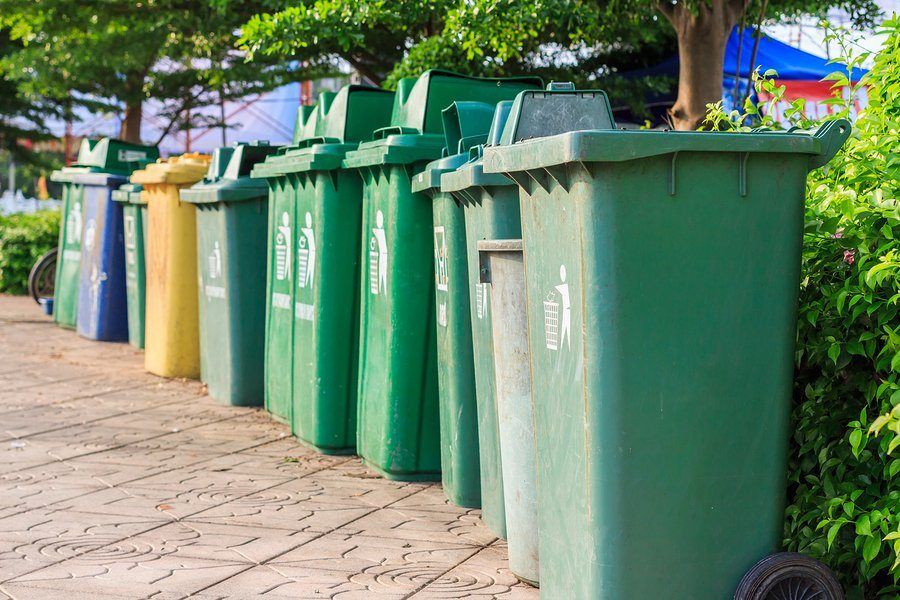 J.J. Richards is a highly experienced rubbish removal company in Sydney. They are dedicated to the safe and efficient removal of all clients' rubbish. Their disposal methods are cost effective meaning they can pass these savings on to their customers.
They take their time to understand exactly what their customer's need and therefore offer a comprehensive range of waste management solutions to better meet their requirements. By treating every customer like they are the only one, this has allowed for J.J Richards to become one of Sydney's largest privately owned rubbish removal management businesses.
What sets J.J Richards aside from many other local rubbish removalist companies is the extensive fleet of rubbish removal trucks they have available which can provide a comprehensive range of waste management solutions. This makes J.J Richards a powerful yet affordable service for primarily commercial businesses and construction based sites to use instead.
Especially useful for any kind of construction business, J.J Richards specialises in rubbish removalist fields such as HAZ & CHEM, water waste, oil waste, liquid waste and clinical waste services. These kinds of services are absolutely necessary for construction sites to be able to safely dispose of any hazardous material which require close adherence to state regulations.
They are happy to remove all different types of rubbish and they pride themselves in their reliability and strive for excellence in their customer service. J.J Richards has proven itself to emphasise customer satisfaction by establishing and maintaining close personal, business relationships with its clients. J.J Richards wants to build long-term relationships with its clients.
One of the most innovative aspects of J.J Richards was the time taken to develop and produce an app which is available to its customers to ensure best ease of access to their services. The functionality available within the app is far superior to anything implemented by other local rubbish removalist services. Rather, most other services do not even provide an app to use.
The J.J Richard app allows customers to access their account information, manage their J.J Richards services and contact the available service team on the go. The most useful part of the app is their service calendar which can view three months of any scheduled services in the past and future. The app will also create a complete track of invoices and allow all customers to complete payments with ease.
One of the outlying features of J.J Richards is their reputable partnerships with other exceptional companies such as CQ Compost which integrates an ecological approach, EnviroCom Australia which endorses environmental consultation and Southern Oil that promotes energy efficiency. These partnerships add to the reliability, reputation and decision making in J.J Richards.
Each depot of J.J Richards implements a Site Based Management Plan informed with the AS 4801-2001 Safety certification to ensure the safety of customers, employees and the environment All rubbish removal by J.J Richards is carefully performed according to safety requirements that prevents any hazards or dangers associated with the workplace itself.
It is their commitment to the keeping up with technology and their safety precautions that ensures J.J. Richards is one of the best rubbish removal services in Sydney. This wide scale and professional company is best used for any kind of large scale operations.
Final Thoughts
So if you have a pile of rubbish that seems to always be growing, make sure you enlist the assistance of one of these exceedingly professional rubbish removal companies. No matter the type of rubbish you have, one of these rubbish removalist services will be perfect to suit your needs. Whichever service that you do decide to choose, they will exceed your expectations and remove the rubbish quickly, professionally and at an affordable rate.