Below is a list of the top and leading Pharmacy Shops in Wollongong. To help you find the best pharmacy shops located near you in Wollongong, we put together our own list based on this rating points list.
Wollongong's Best Pharmacy Shops:
The top rated pharmacy shops that offers safe, effective, and affordable medicines are:
Chemist Warehouse
Hospital Hill Pharmacy
Cincotta Discount Chemist
Chemist Warehouse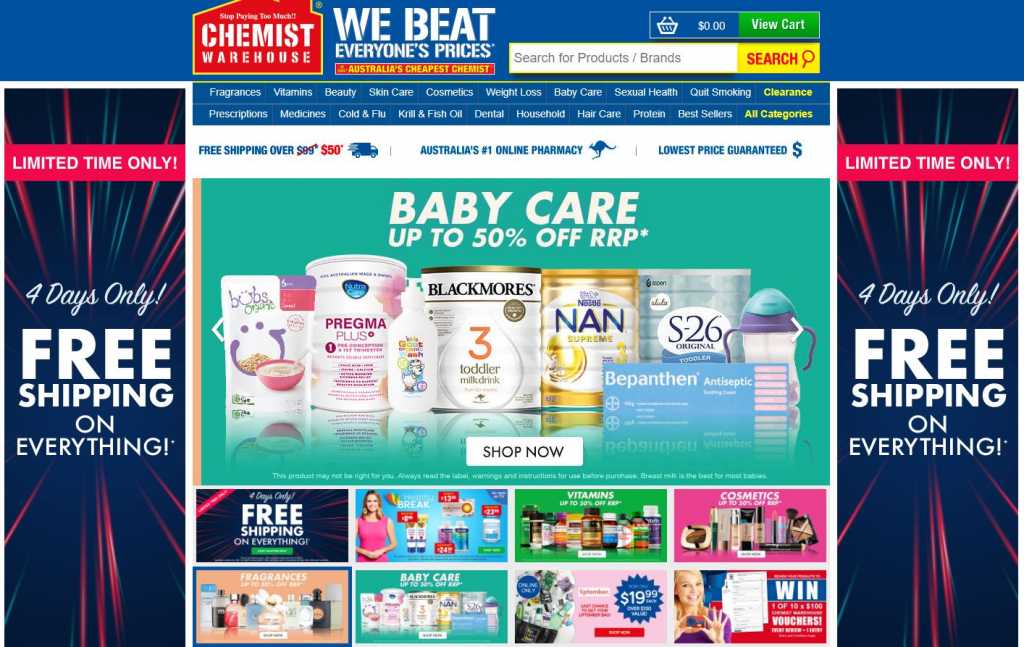 Chemist Warehouse has grown from a small shop in the outer Western suburbs of Melbourne to become one of Australia's top 10 retailers today. The group has over 400 stores across Australia! The secret to their success is the combination of the finest possible customer service paired with quality products and competitively priced. They take great pride in being innovative, competitive and responsive to the changing needs and challenges of their market place. They trade in all states and territories, they serve over 1.5 million+ customers and dispense 500,000+ prescriptions a week and they continue to strive to grow, to do more, to be better. Chemist Warehouse has won numerous accolades and awards, been voted one of Australia's best brands, and one of Australia's most trusted retailers. The greatest indication of their success is the fact that more than 12,000+ employees have chosen their family, this company as the place to work and further their careers.
Products/Services:
Prescriptions, Medicines, Cold & Flu, Krill & Fish Oil, Dental Supply, Household Supply, Hair Care, Protein, Fragrances, Vitamins, Beauty, Skin Care, Cosmetics, Weight Loss, Baby Care, Sexual Health
Location:
Address: Shop W004A, 200 Crown St, Wollongong NSW 2500
Phone: (02) 4229 4325
Website: www.chemistwarehouse.com.au
Review:
"Best price on both prescription and over the counter, cheap prices"Kambiz Nersi
Hospital Hill Pharmacy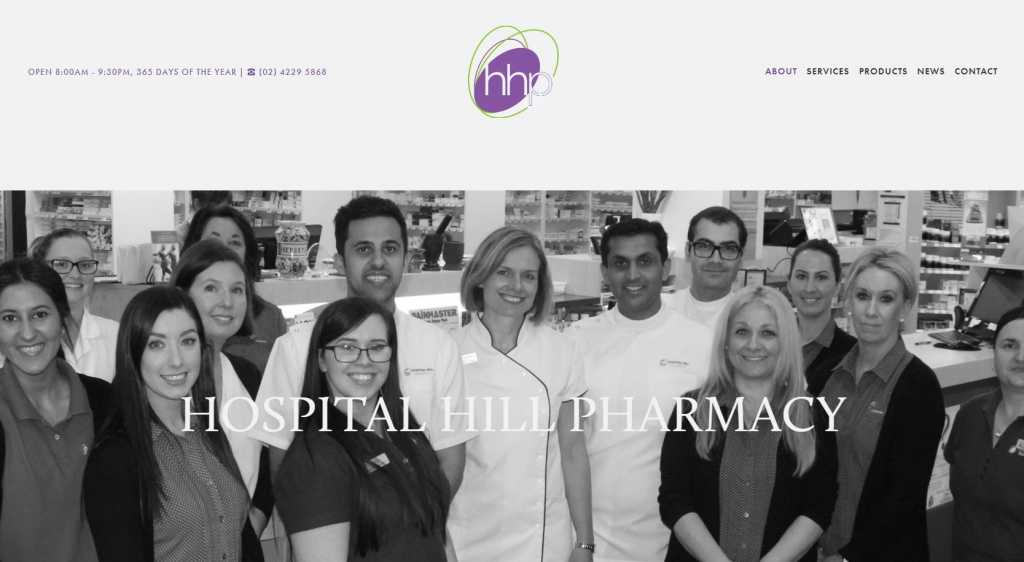 Hosptial Hill Pharmacy is a pharmacy dedicated to serving the people of Wollongong and the rest of the Illawarra. The Pharmacy has over 2 decades of experience in dealing with needs of their customers, and they strive to maintain a high industry standard in pharmaceutical handling. With over 30 staff, Hospital Hill Pharmacy propels itself to be the best in health advice and customer service in the Illawarra. Located on upper Crown Street, Hospital Hill Pharmacy is perfectly located to benefit all your needs. With off street, free undercover parking, you can be sure that your car is in safest condition while you shop. They are unique in every way, as they carry an extensive range of products and supply a large array of services. Those that visit out Pharmacy are always impressed by their huge variety of gift lines, cosmetic houses, Darrell Lea chocolates,  vitamins, baby products and home health appliances.
Products/Services:
Compounding, Meds Check and Diabetes Meds Check, Tony Ferguson Weight Management, Ear Piercing, Baby Services, Blood Pressure Monitoring, Medicines, Beauty Products, Maternity Supplies
Location:
Address: 338-340 Crown St, Wollongong NSW 2500
Phone: (02) 4229 5868
Website: www.hhpharmacy.com.au
Review:
"Absolutely the best service, that it deserved the review. There was a flu medication that was out of stock, all most all over Australia. But they called my doctors to see if they could prescribe else what, and then other pharmacies to see if they have in stock. Recommended me to another one then. In between my wait, they constantly attended me, updated me, and the wait wasn't even long! I don't think I have experience this kind of service in any industry at all! Service is absolutely top notch! "-Greta Koshy
Cincotta Discount Chemist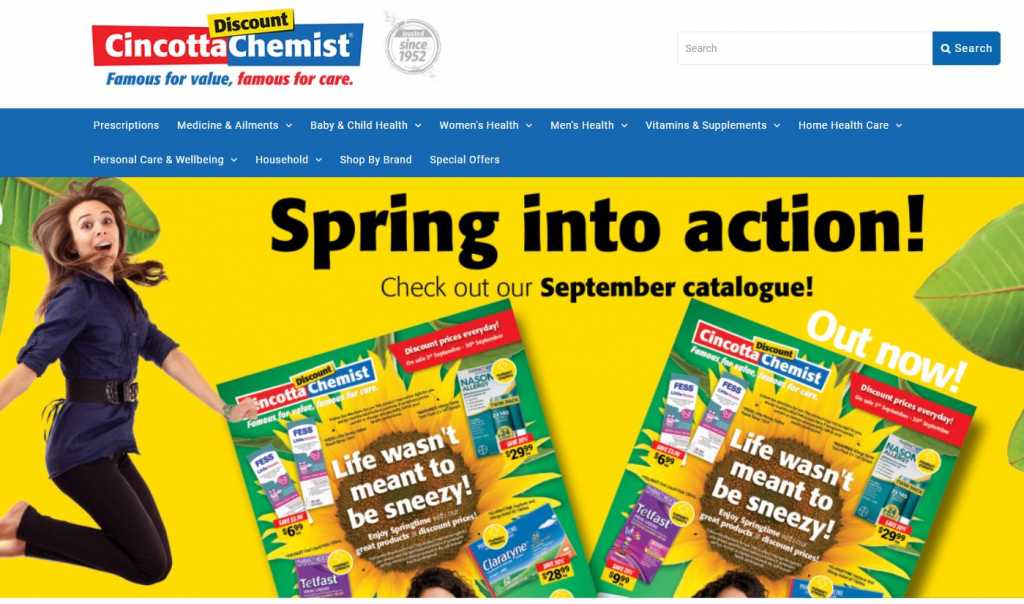 Cincotta Discount Chemist Umberto Silvio Cincotta, who became known as Albert, realised a lifelong dream when he opened his pharmacy in the outer Sydney suburb of Merrylands in December 1951. Albert believe in motto 'Famous for Value'. It was chosen to highlight his commitment to moving with the times and providing value for money with excellent customer service. Albert was one of the first chemists to provide prescriptions at competitive prices. During the 1960s, he recognised the need for clients to obtain pharmaceuticals after normal business hours and battle through the courts until he won the right to offer after hours trading. From those small beginnings, the Cincotta Discount Chemist brand has not only become an icon in Sydney, it has quickly spread all over country New South Wales and interstate. Customers are loyal to Cincotta Discount Chemist because of its low everyday prices, fantastic range and traditional caring service. You can find Cincotta Discount Chemist Stores across Australia.
Products/Services:
Prescriptions, Medicine and Ailments, Baby and Child Health Supply, Vitamins & Supplements, Home Health Care Products, Personal Care and Well Being Products
Location:
Address: 237 Crown St, Wollongong NSW 2500
Phone: (02) 4229 5724
Website: www.cincottachemist.com.au
Review:
"Great management, nice staff, quick service and good pricing."-Lango Farias