Below is a list of the top and leading Pain Management Doctors in Brisbane. To help you find the best Pain Management Doctors located near you in Brisbane, we put together our own list based on this rating points list.
Brisbane's Best Pain Management Doctors:
The top rated Pain Management Doctors in Brisbane are:
Dr. Chris Homan
Dr. Frank Thomas – QPain
Dr. Jayne Berryman – Wesley Anaesthesia & Pain Management
Are you one of them? Let us create a full business page, click here.
If you are a Pain Management Doctor or you know other Pain Management Doctors or professionals in Brisbane that should be on this list, please submit your details here and we will review your submission.
Dr. Chris Homan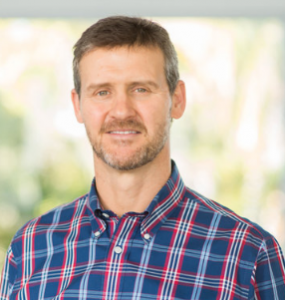 Dr. Chris Homan is a medical pain doctor who strives to take a truly comprehensive view of his patients' health, and offer a whole-of-body, long-lasting solution to their pain.
Dr. Homan graduated from the University of Queensland in 1989 and pursued a career as a rural doctor for 15 years. During this time, he provided all the medical services to a small community including general practice, obstetrics, mental health, emergency medicine and surgery.
Over time, he became increasingly aware of the large number of patients with painful conditions who weren't adequately treated by the traditional medical system. A personal experience with chronic musculoskeletal pain motivated him to start studying in the area. Chris has subsequently completed a Postgraduate Diploma in Musculoskeletal Medicine and was generously mentored by experienced musculoskeletal practitioners, including Dr. Geoff Harding, Dr. Philip Watson and Dr. Peter Jackson.
Dr. Homan has been working full-time in Musculoskeletal Medicine since 2007, providing non-surgical solutions to patients experiencing persistent body pain. Chris's lengthy experience as a procedural rural GP and hospital superintendent makes him well placed to offer a truly comprehensive approach to patient health. He combines a range of gentle physical treatments and injection therapies with medical investigation, diagnosis, pain education, judicious drug prescribing and appropriate referrals.
Products/Services:
Musculoskeletal Medicine Treatment, some therapies and techniques are Gentle Manual Therapies, Soft Tissue Injection Therapies, Regenerative Injections (Prolotherapy and PRP Injections), Whole-of-Patient Issues
LOCATION:

Address: 400, Centenery Aquatic Centre, Gregory Terrace, Spring Hill QLD 4000
Phone: (07) 3839 7600
Website: www.solvingproblempain.com
"Amazing experience, years of chronic back pain gone in no time at all."- Mike Stacey
Dr. Frank Thomas – QPain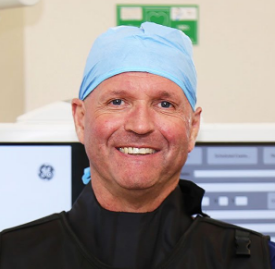 Dr. Frank Thomas specialises in minimally invasive neuromodulation techniques, including spinal cord stimulators, to control pain. While Dr. Thomas mainly sees patients with back and neck pain (including sciatica), these advanced neuromodulatory techniques also have a role in the management of abdominal pain, pelvic pain, painful diabetic neuropathy, complex regional pain syndrome (CRPS), headache syndromes, regional pain and peripheral vascular disease.
Dr. Thomas is a leader in the use of neuromodulation techniques (e.g. spinal cord stimulators), and is actively involved in teaching these techniques to other doctors as well as enrolling patients in clinical trials.
Dr. Thomas graduated with distinction form the University of Otago in 1992. Since training in anaesthesia and pain medicine he has held specialist positions at Wellington Hospital, The Royal Brisbane Hospital and as Director of The Persistent Pain Service at The Princess Alexandra Hospital in Brisbane from 2011 to 2013.
Products/Services:
Advanced Pain Treatment (Neuromodulation Techniques, Spinal Cord Stimulation, Dorsal Root Ganglion (DRG) Stimulation, Regenerative Medicine), Pain Medications, Pain Procedures, Pain Management Programs, Treating Chronic Pain, Neck Pain, Back Pain and Sciatica, Nerve Pain (Neuropathic Pain), Complex Regional Pain Syndrome (CRPS), Headache, Migraine and Facial Pain, Joint Pain and Arthritis, Abdominal and Pelvic Pain, Cancer Pain, Fibromyalgia Syndrome
LOCATION:
Address: 401 Milton Rd, Auchenflower QLD 4066, Australia
Phone: (07) 3391 7111
Website: www.qpain.com.au

REVIEWS:
"I wasn't sure what to expect but I highly recommend them. Very understanding and empathetic to my situation. It felt so good to finally have answers and have someone know what's going on with my body." – Sarah S.
Dr. Jayne Berryman – Wesley Anaesthesia & Pain Management

Dr. Jayne Berryman completed a Bachelor of Medicine and Surgery at the University of Queensland in 2002. She completed her Fellowship of the Australian and New Zealand College of Anaesthetists in 2011 followed by a Fellowship in Pain Medicine at the Professor Tess Cramond Multidisciplinary Pain Clinic at the Royal Brisbane and Women's Hospital in 2012.
Dr. Berryman currently has a part time appointment as a Staff Specialist Anaesthetist at Mater Health Services, South Brisbane. She is consulting in Pain Medicine at the Wesley and St Andrews War Memorial Hospital, Spring Hill as well as St Andrews Ipswich Private Hospital.
Dr. Berryman has a particular interest in the management of Persistent Pelvic Pain. However, she has experience in multidisciplinary rehabilitative and medical/interventional management of a wide range of different types of persistent pain or complex pain problems.
Products/Services:
Radiofrequency Neurotomy, Diagnostic Injections – For a diagnosis in Spinal Pain, Pulsed Radiofrequency Neurotomy
LOCATION:
Address: 17/40 Chasely St, Auchenflower QLD 4066
Phone: (07) 3377 0500
Website: www.wapm.com.au
REVIEWS:
"Great people and very patient in providing information." – Genesis P.