Below is a list of the top and leading Paediatricians in Brisbane. To help you find the best Paediatricians located near you in Brisbane, we put together our own list based on this rating points list.
Brisbane's Best Paediatricians:
The top rated Paediatricians in Brisbane are:
Dr. Julie Beak – Paedicare
Dr. Richard Brown – Consultant Paediatricians
Dr. David Coman
Are you one of them? Let us create a full business page, click here.
If you are a Paediatrician or you know other Paediatricians or professionals in Brisbane that should be on this list, please submit your details here and we will review your submission.
Dr. Julie Beak – Paedicare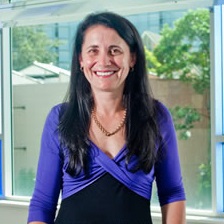 Dr. Julie Beak is Paedicare's director. She provides newborn services as a paediatrician at Mater Mothers' Private Brisbane, and specialist private paediatric services from Paedicare's rooms in the Salmon Building on Mater's South Brisbane campus.
Julie was born in Brisbane. She enjoys providing holistic care for babies, children, and their families. She finds it a privilege to support families in understanding and managing the many normal conditions and diverse range of medical conditions that babies and children can experience.
Julie has an interest in neonatology (the care of newborn babies including those born prematurely), infant development and the management of children with complex needs.
Julie undertook a Bachelor of Medicine and Bachelor of Surgery at the University of Queensland and graduated in 1993. She received her Fellowship in General Paediatrics with the Royal Australasian College of Physicians in 2005. As part of this, she has gained experience in multiple paediatric sub-specialties at the former Mater Children's Hospital. She was employed in senior registrar positions in neonatology at the Royal Women's Hospital in Brisbane and as the infectious diseases Fellow at the former Royal Children's Hospital. She completed a Fellowship in child protection at the former Mater Children's Hospital.
Over the past five years Julie has enjoyed working in private practice at Cleveland providing neonatal cover to Mater Private Hospital Redland and also general paediatric care to babies and children. She worked as a consultant paediatrician at the former Mater Children's Hospital for 10 years and since its closure has transitioned to the Queensland Children's Hospital.
Products/Services:
Assessing and Managing Infant problems (Colic, sleeping problems, irritability, abnormal head shape and feeding difficulties), Gastro-intestinal (Constipation, gastro-oesophageal reflux, cow's milk allergy, abdominal pain and diarrhoea), Respiratory (Wheezing, asthma, recurrent infections and asthma), Renal (Congenital renal abnormalities, urinary tract infections and bed wetting), Dermatological (Rashes, birth marks and eczema), Complex medical conditions (Conditions where your child was born with multiple medical problems or developed these after birth. These may relate to prematurity, an inherited condition or an acquired condition), Developmental and neurological (Tics, developmental delay and concerns, headaches, seizures and migraines), Growth (Slow weight gain, failure to thrive, premature or delayed puberty and short stature)
LOCATION:

Address: Salmon Building, Mater Private Specialist Suites Suite 6, Level 2, 537 Stanley St, South Brisbane QLD 4101
Phone: (07) 3358 8890
Website: www.paedicare.com.au
"Every paediatrician in this team were absolutely fantastic! Very thorough, caring and happy to spend the time answering any questions you have. We were so appreciative of the amazing care they gave to our daughter!"- Rachel Simmons
Dr. Richard Brown – Consultant Paediatricians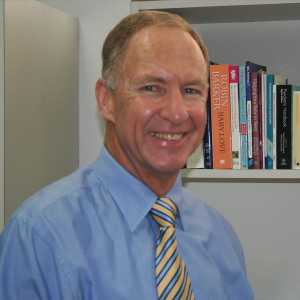 Dr. Richard Brown trained in General Paediatrics at the Mater Children's Hospital and the Royal Children's Hospital in Melbourne. Since 1983 he has been in private practice with an appointment as a Visiting Medical Officer and later as a Senior Specialist at the Mater Children's Hospital and the Lady Cilento Children's Hospital.
He is a Senior Lecturer with the University Of Queensland School Of Medicine. He contributes to the Paediatric Post Graduate Training Program and has served on numerous Hospital and College Committees, including membership of the Australian Board of Paediatric Censors.
Products/Services:
Infants with crying, feeding difficulties, reflux & slow weight gain, Eczema, Allergies, Asthma, Constipation, Soiling and wetting, Seizures, Epilepsy, Headaches, Infections, Syndromes, Growth and Pubertal Development
LOCATION:
Address: Suite 14, Taylor Medical Centre 40 Annerley Road, Woolloongabba QLD 4102
Phone: (07) 3891 5022
Website: www.consultantpaediatricians.com.au
REVIEWS:
"Dr. Brown actually cares. He comes highly recommended by many specialist from different professions with regards to special needs children." – Colleen Enstock
Dr. David Coman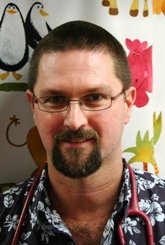 Dr. David Coman graduated from the University of Queensland in 1995. He gained wide exposure to General Paediatrics, Neonatology, Clinical Genetics and Metabolic Medicine through training positions in Brisbane, Rockhampton, Melbourne, the United Kingdom and Ireland. Under the supervision of the Royal Australasian College of Physicians, David completed his General Paediatric Training in 2005 and sub-specialty training in 2006. David has an active interest in research and was awarded a Masters of Philosophy from the University of Queensland in 2007.
David's area of expertise is in the diagnosis and management of children with rare diseases. A rare disease is a clinically serious disorder affecting fewer than 1 in 2000 people, thus approximately 6-8% of Australians are affected by a rare disease. 80% of rare diseases are genetic, with the majority affecting children. The diagnosis of a rare disease is often delayed because of their individual small numbers and complex nature. David is a passionate rare disease advocate and engages with multiple rare disease support groups.
David is currently involved in multiple research projects aimed at novel disease discovery, improved diagnostic testing and treatments for children with Inherited Genetic Disorders. David is director of a national clinical-translational clinic for Ataxia Telangiectasia. He is an active research member of Australian Genomic Health Alliance.
David is the Academic Lead for Paediatrics for the UnitingCare Clinical School. David is actively involved in the teaching of medical students and paediatric trainees and currently holds academic appointments at The University of Queensland, Griffith University, Bond University, and Queensland University of Technology.
David consults in private practice from Queensland Fertility Group, Paed in a Pod, and Gold Coast Child Neurology. He only admits private paediatric patients to the Wesley Hospital but has VMO status at the Mater Hospitals. David has a public appointment in Metabolic Medicine at The Queensland Children's Hospital. David runs philanthropic Paediatric Outreach Clinics in conjunction with UnitingCare Health to the Helena Goldie Hospital in the Western Provence of the Solomon Islands.
Products/Services:
General Paediatrics, Metabolic Medicine, Clinical Genetics
LOCATION:
Address: 55 Little Edward St, Spring Hill QLD 4000
Phone: (07) 3832 9876
Website: www.drdavidcoman.com.au
REVIEWS:
"At the very least Dr. Coman has saved my son from a life of pain and unnecessary sedation. Who knows what the very best may be – you have given me a lot of hope and hope is everything." – Annette Anderson