Below is a list of the top and leading Nepalese Restaurants in Canberra. To help you find the best Nepalese restaurants located near you in Canberra, we put together our own list based on this rating points list.
Canberra's Best Nepalese Restaurants:
The top rated Nepalese restaurants that offers the best quality and authentic Nepalese cuisine are:
Chomolungma Nepalese Cuisine
The Hungry Buddha
The Mustang
Chomolungma Nepalese Cuisine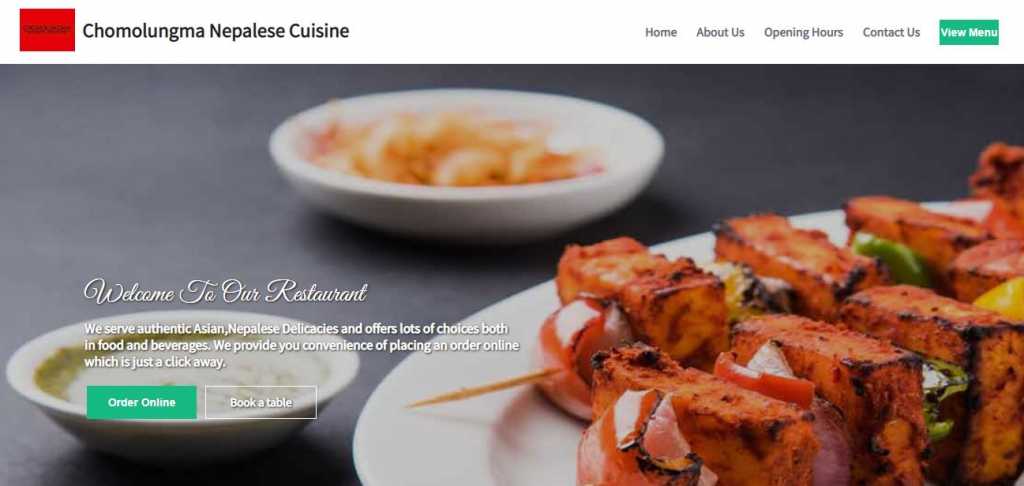 Chomolungma Nepalese Cuisine serves exclusive Asian and traditional Nepalese cuisines. They are currently located on Griffith, Canberra, ACT.  With great prices and sumptuous Asian,Nepalese dishes, They provide you the comfort of enjoying the dishes at your home with the option of ordering it online that includes delivery and pick up. When the order is placed, you would immediately receive a text confirmation confirming your delivery.
Products/Services:
Machha Tareko, Kukhura ko Pakheta, Chhoyela, Prawn Chau-Chau, Dharane Bungur ko Masu, Goru ko Masu, Tarkari, Vindaloo Sauce, Jhinga Nariwal, Machha, Chomolungma Tarkari, Chicken Tandoori, Chomolungma Chutney, Badam Sadheko, Hot Millet Pancake, Plain Yogurt, Mango Lassi, Hot Chocolate, Beef with Rice, Fish with Rice, Mixed Vegetable with Rice
Location:
Address: 38 Palmerston Ln, Griffith ACT 2603
Phone: (02) 6232 7841
Website: www.chomolungma-nepalesecuisine.com.au
Review:
"The best place to enjoy with Nepali food. I recommend everyone to go and check out once. I had never tasted like this yummy nepali food in my whole life. Thanks for the delicious food."-Anoj Simkhada
The Hungry Buddha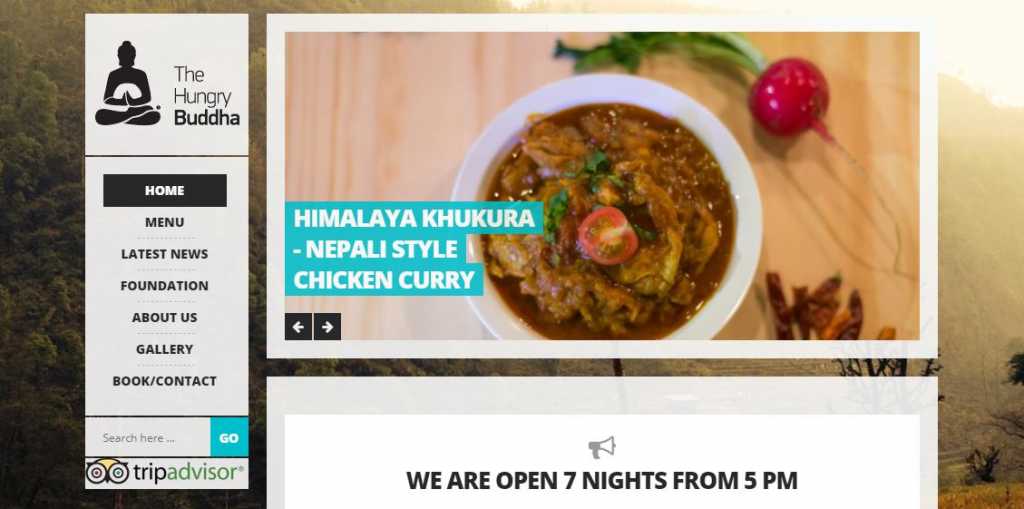 The Hungry Buddha is quickly making its mark in the Canberra's north. The Nepalese establishment is now into its 7 years of operation, (originally established in Curtin and moved to Belconnen in 2016) is not going to disappoint you. The restaurant brag modern architecture and ambivalence created for you to have an amazing experience with your loved ones. The fresh aroma of spices welcomes you and that will make you fall in love with the place from the get-go. Teak tables and floors and comfortable chairs add warmth. The relaxed ambience is further enhanced by Nepalese instrumental music playing softly in the background. The experience is complemented by an all-round service from the knowledgeable staff.
Products/Services:
Khaja, Daal Bhat, Aloo Tama, Jhaneko Daal, Bheda Ko Masu, Jogi Tarkari, Goru Ko Masu, Himalaya Kukhura, Nepali Mukhya Bhojan, Side Dishes, Rice and Bread, Essentials
Location:
Address: 8/8 Luxton St, Belconnen ACT 2617
Phone: (02) 6147 7326
Website: www.thehungrybuddha.com.au
Review:
"The Hungry Buddha serves meals with an authentic blend of Nepalese ingredients. The plates tend to be full. The food is delicious. I can recommend The Hungry Buddha. My dining guests and I chose the banquet for dinner and we all agreed that it was very good value."-Kevin Ranclaud
The Mustang

The Mustang wild, windy and harsh, yet stunningly beautiful, The Mustang Region of Nepal is bordered by the Tibetan Plateau in the north and sheltered by some of world's tallest peaks. Often regarded as The Last Forbidden Kingdom of Nepal, it opened for the travelers only in 1991, making it one of the most maintained regions in the world. An ancient trade route between Tibet and Nepal, reaching Mustang is like reaching the fabled valley of Shangri-La. Retaining a rugged and mystical reputation, it offers the visitors with scenicTrans-Himalayan ancient culture, landscape, medieval forts, 14th century monasteries, relics, art and more. Among other unique experiences, it is home to the world's deepest George, 'The Kali Gandaki', lodges multi-million years old Jurassic Era Fossils, 'The Shaligram', highest altitude Holy temple of 'Muktinath' and a different side of Tibetan influenced Nepali lifestyle.
Products/Services:
Momo, Chicken Chili, Peanut Salad, Samosa, Macha Fry, Chicken Choila, Nepali Pakauda, Prawn, Poleko Khukura, Masala Makai, Mustang Tali, Tarkari, Vegetable Kottu, Palak Paneer,
Eggplant Masala, Vindaloo, Malekhu Fish Curry, Lamb Rogan Josh
Location:
Address: 4 Farrer Pl, Farrer ACT 2607
Phone: (02) 6286 8088
Website: www.mustangcanberra.com.au
Review:
"Excellent authentic food with great customer service. It's a must try. Reasonably priced and variety of food. Definitely recommend"-Hasaan Monib