Below is a list of the top and leading Naturopaths in Melbourne. To help you find the best Naturopaths located near you in Melbourne, we put together our own list based on this rating points list.
Melbourne's Best Naturopaths:
The top-rated Naturopaths dealing with alternative medicine that employs an array of pseudoscientific practices branded as "natural", "non-invasive", and as promoting "self-healing" are:
NaturallYou
Enhanced Vitality
LaVida Health
NaturallYou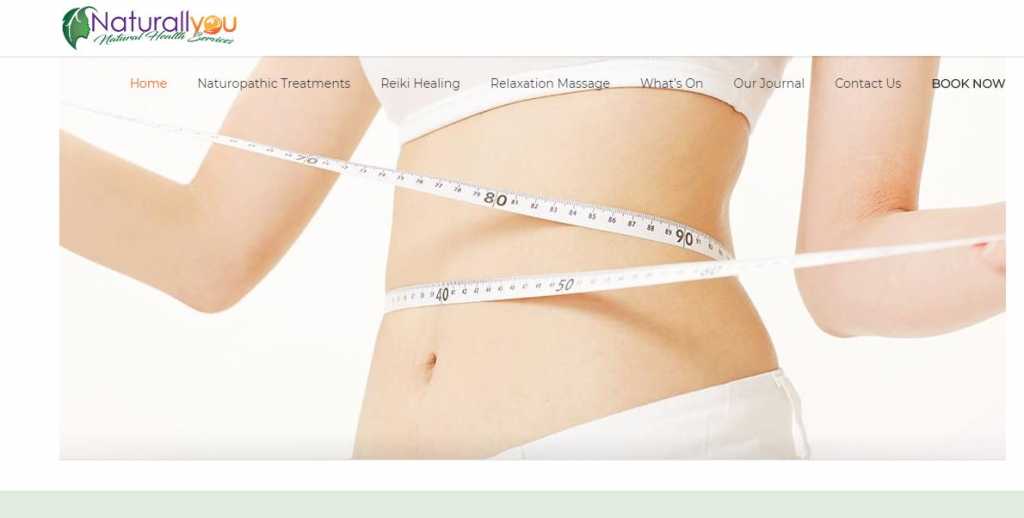 NaturallYou is a leading naturopath, Massage therapy and Reiki clinic in Melbourne offering the best naturopathic treatments at our South Melbourne naturopath health clinic for those seeking evidence-based, alternative medicine. With a proven track record in treating clients quickly and affordably, Naturallyou can confidently assist you in your health goals.
Products/Services:
Adrenal Fatigue, Allergies, Chronic Fatigue Syndrome, Endometriosis, Gut Health, Hormonal Imbalances, Irritable Bowel Syndrome, Insomnia.
Location:
Address: 235 Park St, South Melbourne VIC 3205
Phone: (03) 430 060 125
Website: www.naturallyou.com.au
Review:
"Carmela has been great to partner with. She builds rapport very quickly and makes you feel really comfortable. Her knowledge is insightful and she has started to help me with things that I have been dealing with for years with some good early results. I look forward to her continued advice."- Ana Gelemanovic
Enhanced Vitality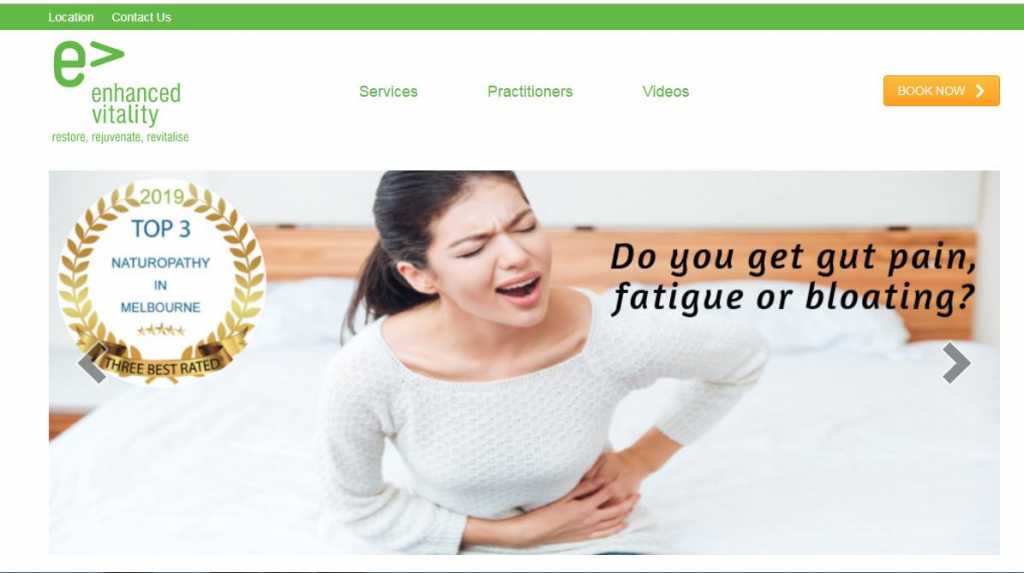 Enhanced Vitality Helena Davis, Gut Health Expert, Wellness Leadership Coach, and Naturopath. As the founder of Pure Gut Health, She helps people with gut ailments, improves their mood, increases their energy and restores their gut health. What I'm passionate about is empowering people to live symptom-free quality lives. In 2017, She decided she wanted to help more people than she could reach from my Melbourne clinic. She founded Pure Gut Health to empower people around the world to take charge of their gut health and heal their bodies holistically from the comfort of home. My mission is to demystify digestive health and make treatments more accessible via my signature 12-week program.
Products/Services:
Abdominal Pain, Blastocystis Hominis, Bloated Stomach, Candida Overgrowth, Constipation, Irritable Bowel Syndrome, Leaky Gut, Acid Reflux.
Location:
Address: 360 Bourke St, Melbourne VIC 3000
Phone: (03) 403 856 854
Website: www.enhancedvitality.com.au
Review:
"Helena is a caring, approachable and wonderful human being. Her knowledge and experience with health issues and the various supplements to use is fantastic. She is very intuitive and knows right away what would be the right answer to your problem. I highly recommend her to anyone who is passionate as she is in leading a healthy lifestyle."- Dianna D'Ambrose
LaVida Health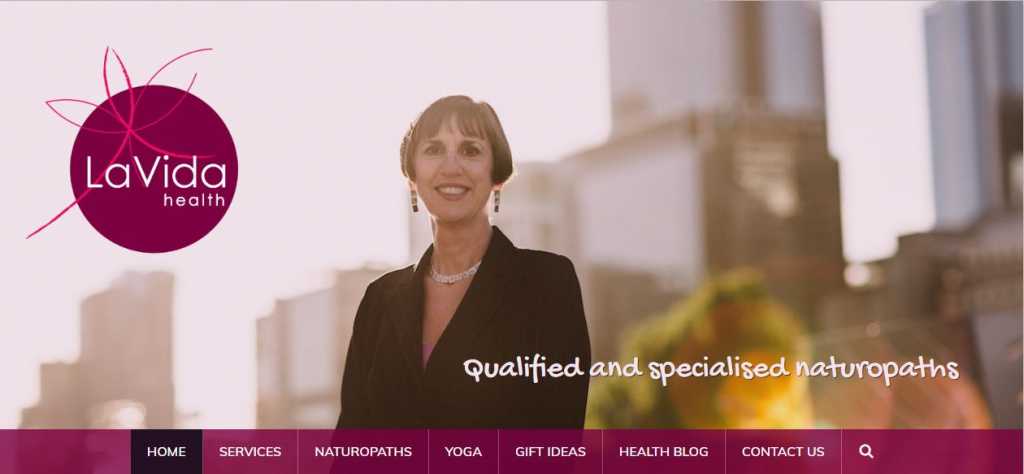 LaVida Health was established in 2008 in Melbourne CBD. They help people achieve their health goals through consultations and customized programs provided by qualified naturopaths Kaye Wright and Lee Copeland. Providing realistic and practical dietary and lifestyle advice, along with the use of herbal and nutritional medicines that are founded in tradition and backed by research, they help you get to the bottom of your issues and support you on your path to good health.
Products/Services:
Healthy Eating, Healthy Snacking, Health for the Over 40s, Stress Management, Women's Health, Men's Health, Weight Management.
Location:
Address: 806/2 Queen St, Melbourne VIC 3000
Phone: (03) 9620 9503
Website: www.lavidahealth.com.au
Review:
"I have been a yogi on and off over the years but never felt truly comfortable in a studio so never really achieved a regular practice – purchased the one-month intro pass and could not be enjoying the classes more. Very small classes and all levels in every class, attentive teachers who will adjust for ability/injuries and on occasion I have been so lucky as to have a teacher all to myself!!"- Lucy Tairi