Below is a list of the top and leading Naturopaths in Brisbane. To help you find the best Naturopaths located near you in Brisbane, we put together our own list based on this rating points list.
Brisbane's Best Naturopaths:
The top rated Naturopaths in Brisbane are:
Katherine Maslen – Brisbane Natural Health

Vanessa Cobern – Integrated Wellness Clinic

Georgia Kilpatrick – Brisbane Naturopaths & Wellness Centre
Are you one of them? Let us create a full business page, click here.
If you are a Naturopath or you know other Naturopaths or specialists in Brisbane that should be on this list, please submit your details here and we will review your submission.
Katherine Maslen – Brisbane Natural Health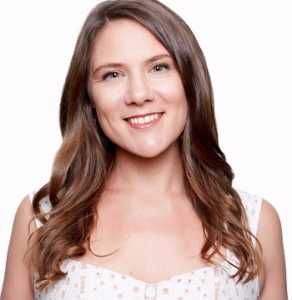 Katherine Maslen is a Bachelor qualified naturopath and western herbalist with over 11 years experience. She is the founding director and principal naturopath at Brisbane Natural Health and the author of Get Well Stay Well.
Products/Services:
Consultations, Naturopathy Services
LOCATION:
Address: 4/2 Baroona Rd, Milton QLD 4064
Phone: (07) 3367 0337
Website: www.brisbanenaturalhealth.com
REVIEWS:
"I have seen both Katherine and Sheila at Brisbane Natural Health and would recommend their services to anyone who is looking to improve their overall health. After initially seeing Katherine due to some neurological issues she was able to identify some other health issues I didn't even know I had, as I was just used to the symptoms. Since becoming a member I can feel the change in my overall health. My energy levels are the highest they've been in years. Sheila has guided me through the process and always provides me with such a wide depth of knowledge during my appointments. After starting my membership in January my health has improved so much and I feel so positive and full of energy everyday. I have followed the principles and guidance I have received from the practitioners and this has resulted in a monumental shift in my health. The reception staff are also lovely, personable and helpful. If you are looking to improve your health or have a specific health concern I couldn't recommend Brisbane Natural Health enough!" – Sarah Mortess
Vanessa Cobern – Integrated Wellness Clinic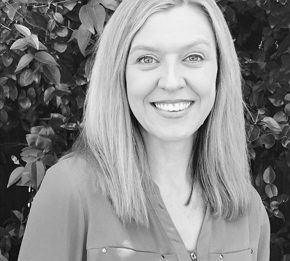 Vanessa Cobern is a Bachelor qualified naturopath who has been fascinated with natural medicine from a young age and is a firm believer in the importance of a holistic approach to good health which incorporates the balance of body, mind and soul.  To achieve balance in all of these areas, Vanessa uses a range of evidence based herbal and nutritional therapies, together with personalized lifestyle recommendations.
Ness has a friendly, empathetic and non-judgmental nature which is perfectly suited to the naturopathic profession. Vanessa's passion for naturopathy and her desire to better the lives of her friends, family and the community with her education is a strong driving force for her.  It is her goal not only to assist people in achieving their perfect state of health, but to educate people and empower them with the tools to live not only a healthy life but a life of happiness and longevity.
Products/Services:
Areas of interests are Liver, Metabolic & Digestive Issues, Women's health issues, Mental Health & Nervous System
LOCATION:
Address: Shop 5/6 Thynne Rd, Morningside QLD 4170
Phone: (07) 5458 4800
Website: www.integratedwellnessclinic.com.au
REVIEWS:
"Could not recommend Integrated Wellness Clinic enough!! The team at the Clinic helped me get through an extremely rough time in my life, and I honestly believe the lovely staff had a huge positive impact in my life bouncing back. These people know what they are talking about, and will help you in the most holistic healthy way possible, without all the side effects and chemicals. I continue to visit and always will. Thank you Integrated Wellness Clinic! 5 stars time and time again!" – Michael Beecham
Georgia Kilpatrick – Brisbane Naturopaths & Wellness Centre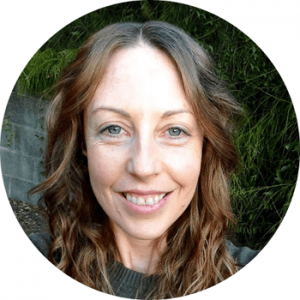 Georgia Kilpatrick's skillset is unique, in that she combines her background as a clinical naturopath with her skills and passion for kinesiology. After graduating with a Degree in Naturopathy a decade a go, Georgia opened her own clinical practice in Melbourne as well as working full time in a large vitamin company as a researcher, product developer, and adviser to other practitioners.
Already familiar with the practice of kinesiology and its benefits, Georgia decided to make it official and added kinesiology to her impressive list of qualifications. She now integrates naturopathy and kinesiology in her clinical practice, to the benefit of her patients.
Georgia's understanding of how both of these modalities work together has resulted in signifcant health outcomes for patients who are experiencing a raft of disease states, including auto-immune and inflammatory conditions, food intolerances, as well as anxiety and depression.
With kinesiology, Georgia is uniquely placed to address physical manifestations and injuries, including knee pain, hip pain, shoulder and neck pain, lower-back, sore feet, plantar fasciitis, etc.
Overall, Georgia is focused on supporting liver detoxification pathways and immunity and oxidative/anti-oxidative pathways for people's bodies to be resilient in the modern lifestyle, for more energy, easier living, and achieving health goals.
Products/Services:
Naturopathy, Kinesiology, Testing, Discussions about Holistic Health, Gut and Psychology Syndrome
LOCATION:
Address: 6/27 Cunningham St, Newstead QLD 4006
Phone: 1300 030 325
Website: www.brisbanenaturopaths.com.au
REVIEWS:
"I could not recommend her more highly for children & adults alike, she is willing to always go above & beyond in caring for us." – Mayson B.