Below is a list of the top and leading Juice Bars in Adelaide. To help you find the best Juice Bars located near you in Adelaide, we put together our own list based on this rating points list.
Adelaide's Best Juice Bars:
The top rated Juice Bars in Adelaide are:
CoCo Fresh Tea & Juice
Boost Juice
Juiced Life
CoCo Fresh Tea & Juice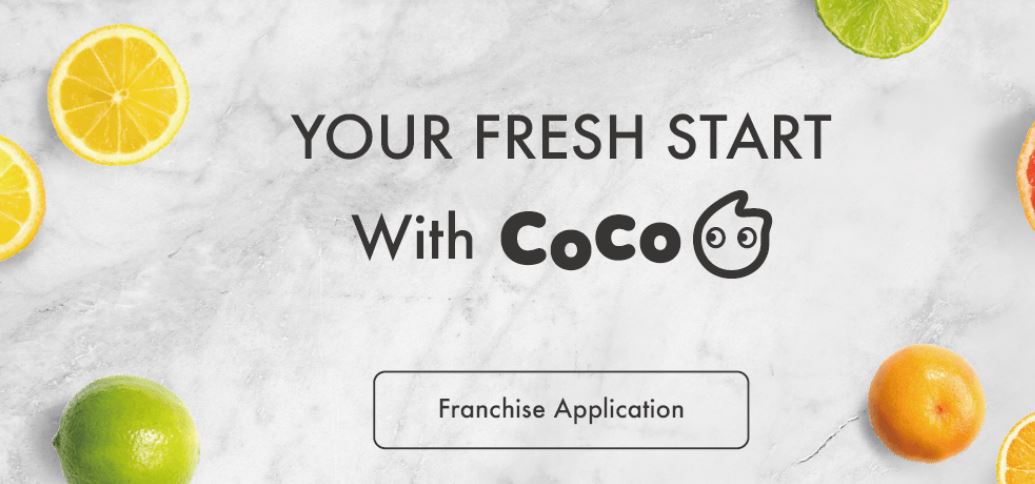 CoCo Fresh Tea & Juice was established in 1997 by their Chairman, Tommy Hung. After two decades of expansion and growth, CoCo Fresh Tea & Juice have built more than 3500 stores bit just around Australia, but around the world. In the bubble tea industry, their brand became a global trademark.
They offer artistic and original tea drinks such as milk tea, fresh tea, fruit tea, yogurts, coffee and other refreshments. CoCo's goals is to maintain what they are now and soar for the greatest to provide and offer the best juices to everybody.
Products/Services:
Pearl Milk Tea, Mango Yakult, Chocolate Milk Tea, Green Tea on Cloud, Taro Milk Tea, Sago Taro Milk Tea, Black Tea Latte, Black Tea on Cloud, Jasmine Milk Tea, Pudding Milk Tea, Lemon King, Sago Milk Tea, Grapefruit Green Tea with Pulp, Orange Green Tea with Pulp, Mixed Juice Green Tea with Pulp, Mango Slush, Mango Smoothie, Green Tea, Black Tea, Passion Fruit Green/Black Tea, Passion Fruit Green/Black Tea, Mango Green Tea, Fresh Lemon Black Tea, Tropical Special, CoCo Milk Tea
LOCATION:
Address: 65-71 Grote St, Adelaide SA 5000
Phone: 0415 234 499
Website: www.en.coco-tea.com
REVIEWS:
"This is definitely top of the line when it comes to bubble tea. I would pick this over every other place, and despite being fairly expensive, it is delicious and never disappoints. Deserves a 5 out of 5." – Giumelli S.
Boost Juice
https://www.instagram.com/p/B0uC4tSFvON/
Boost Juice started with a simple idea to make healthy living to be both fun and tasty. Boost Juice was established in 2000 by an entrepreneur, Janine Allis. Their first juice and smoothie bar was opened in Adelaide and now have become one of Australia's favourite juice providers.
They have over 500 stores in Australia and in several countries, continuing to share all their healthy juices to all customers who cannot get enough of it.
Achieving success may not be easy, but with Janine's dedication and eagerness to share what Boost Juice can offer to the lives of people, nothing is impossible. Now, Boost Juice is considered as one of the most sought after juices in Australia.
Products/Services:
Mango Juice, Banana Juice, Cafe Latte, Pure Eden, Cookies & Creme, Strawberry, Mint Condition, Berry Crush, Blueberry Blast, Veggie Garden, Immunity Juice, Energiser Blend, Grape Juice, Green Tea Mango Mantra, Lychee Crush, Mango Tango Crush, Passion Mango, Raspberry Ripe, Tropical Crush, Watermelon Crush, Wild Berry Juice, Wondermelon
LOCATION:
Address: 600 Main N Rd, Smithfield SA 5114
Phone: (08) 8254 2700
Website: www.boostjuice.com.au
REVIEWS:
"On par with every other boost juice bar I've been to. Great service and great smoothies." – Nathan Sivewright
Juiced Life
https://www.instagram.com/p/B0uev2WAgsr/
Juiced Life was established from the idea of providing juices that helps everyone's immune system to be better and strong. The owner has experimented different mixes of fruit and vegetables to help his own immune system become stronger. Time after time, the owner got better physically and mentally and found it is really because of the juices he made.
After what happened, he felt he needed to research more about the juices. He went to consult with a Nutritionist who helped him in creating juices that offer more to a person's health and in making new recipes that are effective and appealing.
The owner saw what kind of juices in the market are being sold and it is full of refined sugars and preservatives which are not healthy. From there, the story of Juiced Life started. With a mission to serve people only the best and healthy juices in the market, helping them improve individual's overall health.
Products/Services:
Cold Pressed Juice, Blended Juices, Smoothies, Wellness Shots, Protein Balls, Meals, Raw Soups
LOCATION:
Address: Rundle Place, 77-91 Rundle Mall, (shop 24), Level LGK3 Lower Ground Food Court, in front of Coles, Adelaide SA 5000
Phone: (02) 8328 0308
Website: www.juicedlife.com.au
REVIEWS:
"Great selection of natural juices. Love their cold pressed juices. Will be back again." – Romeo R.