Everybody loves Italian food. We have taken our time and done the research and we present you with the local Italian restaurants in Australia. These restaurants are truly food for the soul.
Have you been fantasising about cheating on your diet? Two things to keep in mind are one, keep it discreet and two it's not considered cheating if it's Italian.
Is there a Joey side of you who doesn't share food?  If yes, remind yourself not to take your date to any of these restaurants mentioned below – simply because they are so good that you won't want to share anything!
The Top Rated Italian Restaurants in Australia
Throwing light to local Italian restaurants that are just as good as the Italian food in Eat, Pray, Love, take a look at Australia's 5 local Italian Restaurants:
Italian Restaurant #1: Pasta Italia
With the atmosphere living up to the delicious food, Pasta Italia mixes the exotic with fresh seasonal ingredients put together by the chef to exhibit his passion for food. They make sure to keep the promise in their motto "enter as strangers and leave as friends"!
The place is a representation of Deni and Josie Rapattoni's love for food. Deni's traditional Italian heritage gave him a passion for food from when he was a little boy eating at his parents table.
They welcome their guests around the table and take the time to eat, drink and enjoy this beautiful thing called life. The perfectly engineered pasta made here is close to translucent in colour, rich in flavor and has cast its spell over the craziest of foodies.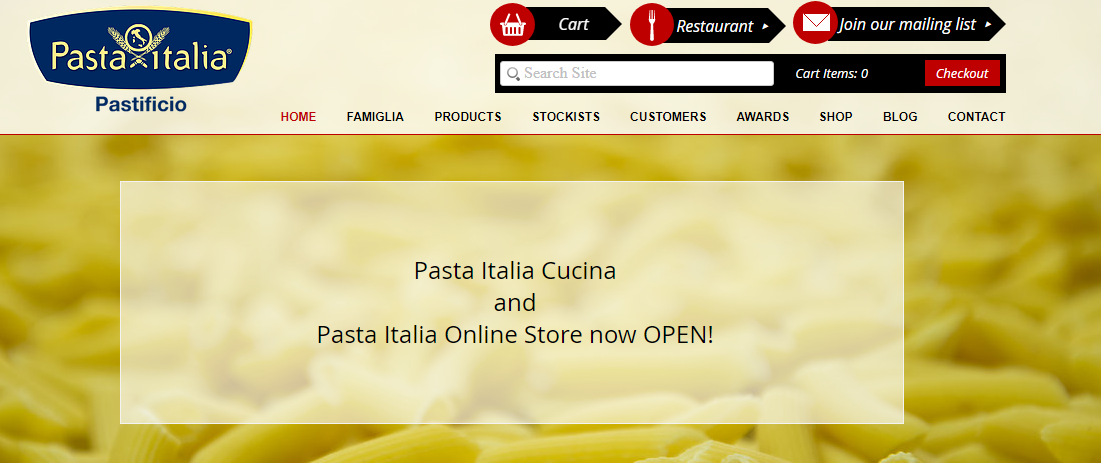 Pasta Italia exhibits Deni's passion for food and his high tech manufacturing techniques that bring back the true essence of traditional recipes. In his attempts of performing the extraordinary he retains conventional authenticity and flavor. He has received many tributes, from the toughest critics to his kids at home.
He has exhibited an amazing skill with making pasta by winning the Champions Ribbon for three consecutive years at the Royal Easter show in Sydney, after which the judges asked him to join the panel owing to his impeccable pasta making skills. His pastas, sauces and ready-made meals are made available to you on their website.
Keeping in mind that life's too short for bad pasta, spread some love to your friends and family with gift boxes from Pasta Italia to surprise your loved ones. If it's a birthday, an anniversary or if you're offering condolences showing them you care with their delicious gift boxes speaks volumes.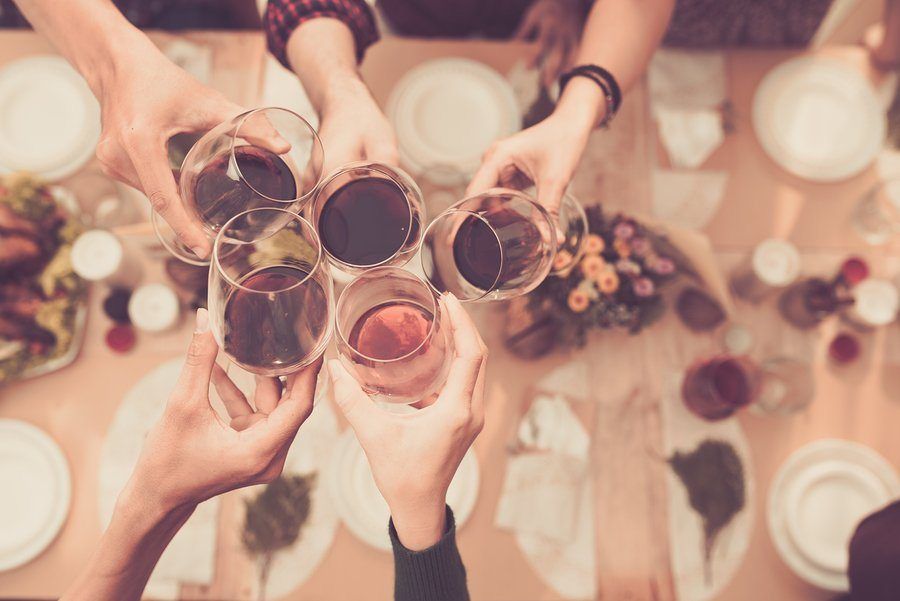 They have a retail store called Pastificio in Casula, NSW as well as their restaurant. Both their stores promise you good food and they make no compromise on quality. You can just drive up to Casula for an Italian feast rather than sitting on a plane travelling half way across the world for a treat. They bring Italy to your taste buds.
All of the pasta dishes made here come from their award winning pasta range and their pizzas are definitely an Italian delight. If it's your first time you will not go wrong with a classic fettuccini boscaiola or pumpkin angnolotti with burnt butter, sage and crumbled goat's cheese – or both!
For every non-believer who thinks crème brulee is not a dessert, you have to try the one here, and also the tiramisu. This is the best place to go to for every occasion and even solo, because Josie and Deni will take you on an amazing journey filled with food for the soul.
Italian Restaurant #2: Otto
Having opened a new location in Brisbane, the Sydney based restaurant, Otto, is doing well for itself. They have a good menu to match the incredible wine collection available in both of their restaurants.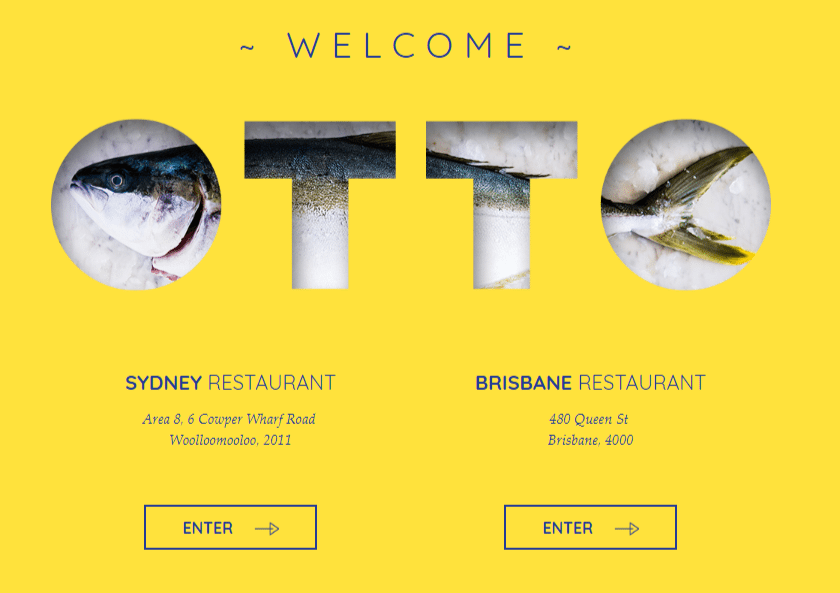 Apart from their usual menu that boasts of an array of quality meats and dairy dishes Otto also has a vegan menu – there's no excuse for you not to visit them now! Their restaurant in Sydney sits elegantly at Woolloomooloo, overlooking the harbour.
Otto shares its space with other well-respected restaurants but it's very hard to miss because of their outstanding décor and charm. Once you have got a taste of Ritchard Ptacnick's (the head chef) beef cheeks braised in Marsala you will definitely be coming back for more.
Talking about their restaurant in Brisbane, it is located on the banks of the Brisbane River. If you are coming in as groups of 13 or more guests you'd have an option to BYO wine.  Otto Brisbane brings you the best casual dining and exterior bar facilities.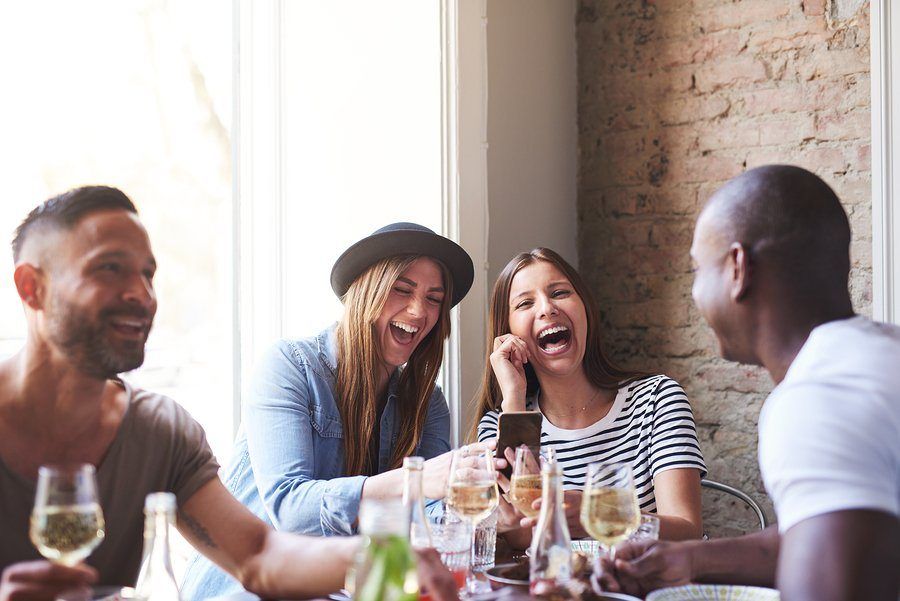 Otto has made a pop up menu for causal dinning from Monday to Saturday called The Larder menu. If you're keen on taking Otto home they have their signature olive oil which you could take back with you. For all those craving for some Otto, make sure to make a reservation right away.
Italian Restaurant #3: Pendolino
If you want to get away from the bustling of the busy city for a dim lit lunch with an exquisite menu, Pendolino is what you're looking for. Located in the CBD you'll be greeted by an Italian waiter to give you a feel for the place. It's a good pick for all those craving a different dining experience with an exciting and fun menu.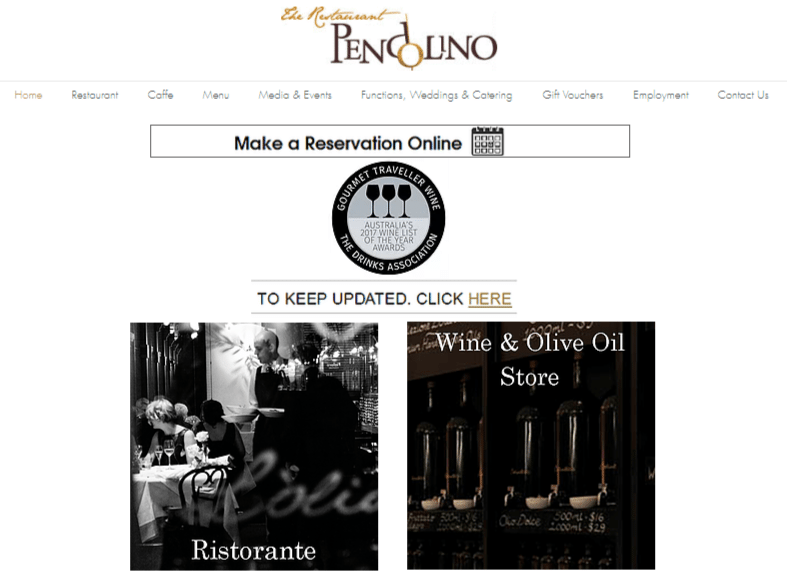 The place is made unique with their collection of flavoured olive oils paired with a mouthwatering menu. They also have handcrafted fresh pasta which is an absolute delight. Nino Zoccali, an olive oil enthusiast has incorporated an olive oil boutique comprising of Australian and Italian olive oils. It's also a great place to hold events.
If you're confused as to what to order start with King Prawns on a coarse puree of grilled red peppers, moving to an Amalfi Ndunderi Gnocchi with white rock's veal tomato ragu and heirloom cauliflower followed by the milk braised pork belly.
You can also dive into the rich flavors of Pistachio Sausage, Steamed Raman and Controne beans, or enjoy the Tramezzino Di Pistacchio – whatever you don't pick will be waiting for you next time! For those of you who like a good coffee in the morning they also have a café that operates on a walk in basis.
Italian Restaurant #4: Florentino
If you're in Melbourne and craving for some Italian food, Florentino is your go to that has an edge over contemporary style and service. It is a heritage restaurant run by the Grossi family where food is celebrated as tradition.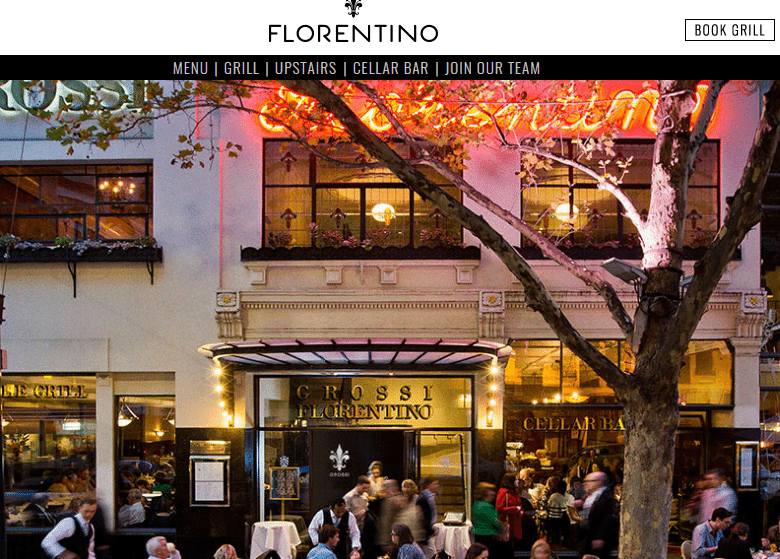 It has marked a strong foundation in local Italian eating. Guy Grossi boasts a full restaurant, grill and a cellar bar. The restaurant that has been in the family for generations has undergone a renovation and looks beautiful as ever with new bathrooms, a private room and a bar.
The salami bar called Ombra has delicious cured meats and Lambrusco. As you enter through the mid-century part of the restaurant you will be welcomed by vintage Italian pop music which is just a teaser for the fiesta you are going to get into.
As you take a sip from the glass of fruity Sardinian Vigne Surrau Vermentino you should be inclined to order the duck and porcini tortellini – this will give you a taste of old Italy.
Italian Restaurant #5: Enoteca
Enoteca takes you back to a typical Italian restaurant with a wine bar, basement level for private dining and a wine store. They pair their best food with their fine wine collection. They promise you with uncompromising service from the moment you walk through that door.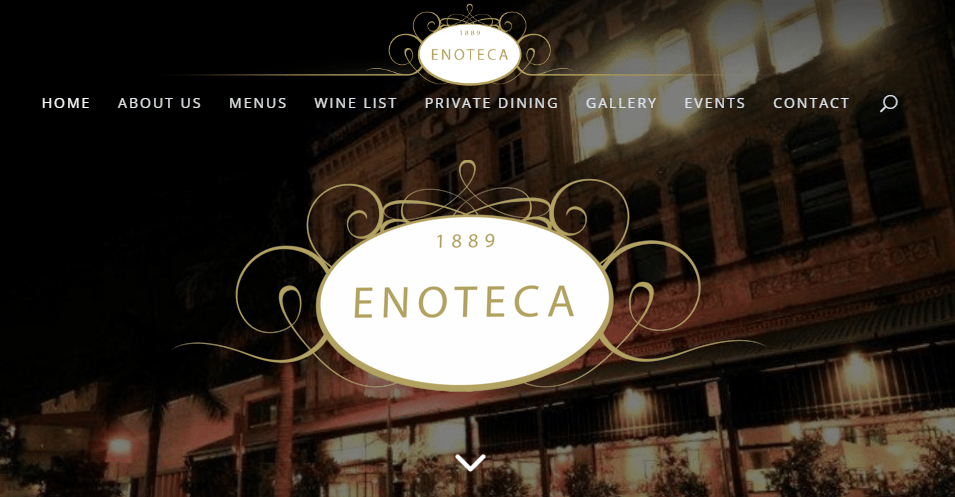 Dan Clark, the owner, on his visit to Italy in 2010 stumbled upon a wine fair that had only vini naturali. He thought of bringing them home to serve his customers with the best natural wines made from hand-picked grapes and chemical free making process. They offer regular tastings and wine dinners for everyone who comes in.
To experience a regional classic while in Brisbane this place offers you the best. Zucchini flowers, stuffed alla Romana with mozzarella and anchovies is a good start to kick things off.
Make sure you also give the vitello tonnato a try – rosy veal slices curled into buds in a big-flavoured tuna mayo-style sauce, dotted with capers and olive will brighten things up for sure. Did we mention that the wine collection has won an award?
Italian cuisine is one of the best cuisines in the world and you don't have to fly all the way there for a treat when you have the best of what Italy has to offer right here at home. Try some of these restaurants for a short visit to the best Italy has to offer.
You don't have to travel far and wide when you can eat, pray and love in Australia. If you are looking to have a couple of drinks before heading over to your favorite Italian place, we have got you covered!