Below is a list of the top and leading Hypnotherapists in Perth. To help you find the best Hypnotherapy located near you in Perth, we put together our own list based on this rating points list.
This article is updated every 3-4 months.
Perth's Best Hypnotherapists:
Here are the leading Hypnotherapists in Perth:
Nikki Taylor – Quit Forever
Colette Murray – Agile Hypnosis
Lisa Billingham – Sunset Coast Hypnotherapy
If you are a Hypnotherapist or you know other Hypnotherapists or specialists in Perth that should be on this list, please submit your details here and we will review your submission.
Quit Forever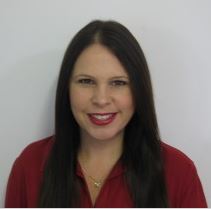 Nikki Taylor is an experienced clinical hypnotherapist that offers her wide range of services using hypnotherapy. She has special interest in weight loss and smoking cessation. She aims to help her clients to reach their goals in life without using any drugs or chemicals along the way. She obtained her skills training on different hypnotherapy institutions namely: The Australian Academy of Hypnosis, The American Board of Hypnotherapy, Quantum Change Seminars and Inner Goodness.
Products/Services:
Weight loss, Smoking Addiction, Addictions, Alcohol reduction or elimination, Anger/Temper Control, Anxiety relief, Bruxism: Grinding teeth, Cancer pain management, Concentration, Depression, Eating Disorders, Fear of flying, Grief, High blood pressure, Insomnia, Irritable Bowel Syndrome, Memory, Migraines, Motivation, Nail biting, Nightmares, Obsessive Compulsive Disorder, Pain Elimination, Personal Coach, Procrastination, Panic attacks, Phobias, Public Speaking, Self-Esteem/Self Confidence, Sleeping Disorders, Smoking Cessation, Sports Performance, Stress Management, Tinnitus, Trauma, Weight Reduction, Substance Abuse, Fear of Heights, Shame, Gambling, Relaxation
LOCATION:
Phone: (04) 2260 5241
Website: www.quitforever.com.au
REVIEWS:
"Nikki was very professional and very easy to talk with. Her sessions are tailored to each individual and she takes the time to identify triggers and structure your session accordingly. If you really want to quit smoking she is the person to see."  -Rhonda Gwilliam
Agile Hypnosis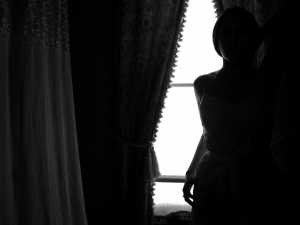 Colette Muray provides her hypnotherapy services in her clinic at Agile Hypnosis. She assist her clients in the most caring and safe way as she believes that breaking an old habit and behaviors can be done  without using medicine and other substances. She specializes in weight loss, smoking cessation, phobias, and anxiety.
Products/Services:
Weight Loss, Quit Smoking, Alcohol, Fears & Phobia, Stress & Anxiety
LOCATION:
Address: 58 St Georges Terrace, Perth WA 6000
Phone: (04) 3557 7964
Website: www.agilehypnosis.com
REVIEWS:
"Today I reached my one year anniversary of quitting smoking and I wanted to say thank you! I also want to tell people that want to quit, do it! Hypnosis worked when nothing else did. I tried so hard so many times to stop but nothing else worked. With hypnosis it was easy. I just don't miss it. I don't crave it at all. I look better and feel better and even though it seemed expensive to do, it paid for itself in a month – now I am 11 months in profit. Best thing I ever did. Collette equipped me with a lot of great strategies to deal with unexpected situations where I might have been tempted to slip. She is an ex Smoker and I know she really did understand what it was like. A few of my friends have been to see her and all found her to be brilliant. One of my friends went to lose weight and found it really helped to get her on track. My weight has been fine since I stopped smoking – I didn't gain anything at all. I was surprised, but she said I wouldn't and I didn't." – Angela Baxter
Sunset Coast Hypnotherapy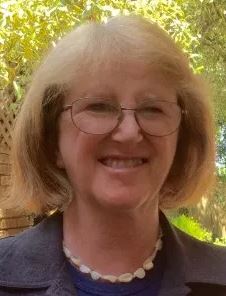 Lisa Bilingham is a registered hypnotherapist in Hypnotherapy Council of Australia. She acquired her formal training in hypnotherapy through Australian Hypnotherapists Association (AHA) and Institute of Clinical Hypnotherapy and Psychotherapy (ICHP). She specializes in weight management, stress, anxiety, and creating/breaking habit. She uses hypnotherapy and psychotherapy as her method in assisting her clients to achieve their goals.
Products/Services:
Health Weight Management, Anxiety, Fears, Phobias, PTSD, Habits, Smoking Cessation
LOCATION:
Address: North Beach Medical Centre, 17 Lawley Street, North Beach WA 6020
Phone: (04) 0393 2311
Website: www.sunsetcoasthypnotherapy.wpcomstaging.com
REVIEWS:
"I have found the sessions to be of help to me. I have a lot more confidence in myself now when driving." – Valerie Hutchinson