Whenever our loved ones get sick, we sympathize them and pray for quick recovery. No matter how long it takes them to recover, it is our responsibility to ensure that they are comfortable and psychologically fit as they fight the ailment. This will help them get well quickly. As you visit them in the hospital or at home, get well soon gifts and flowers can really lift their spirits up, giving them the strength to keep fighting for dear health. If you've been struggling find appropriate get well soon flowers and gifts here are a few ideas to help you.
When getting someone flowers, it depends whether they are admitted in a hospital ward or at home. If the patient is in the hospital, it is important to inquire first if the hospital has a restriction on flowers or plants in the ward. There are certain areas in these hospitals that don't allow these types of gifts for medical purposes. These include specialist wards, intensive care unit or the operating room or the burns unit. These sections don't allow any type of flower arrangements. To get more information, call the hospital first, before getting a bunch.
When choosing a get well bouquet, it's advisable that you get flowers that are already in a vase as this makes it easier to place on the hospital table. Get a durable box or vase since the hospital is ever busy and chances of them breaking are very high. Another important aspect that you need to consider is allergy levels of a particular flower. There are certain flowers that irritate a lot, therefore you should avoid these kinds of flowers and try those with low allergy.
You may want to buy the biggest, brightest bouquet, especially if the ailing person is a very special person in your life. However, it is important to consider that hospitals are public areas and is important to give the medics and doctors enough room to treat their patients including yours. For a private hospital, you can buy a big one since there is enough room in the ward, but, it's good to analyze the space in the room first before buying one. Flowers are great to get well soon gifts and environmentally friendly, you can't go wrong with them.
You may want to opt for flowers with woody stems, the reason being that they don't require a lot of water and you won't need to change them frequently. Moving around the hospital bed may interrupt the doctors who are attending to the patient. As much as you want to maintain a positive vibe to uplift their spirits using flowers, treatment is also important, so, give the doctors enough space to give medicines to speed up the recovery process.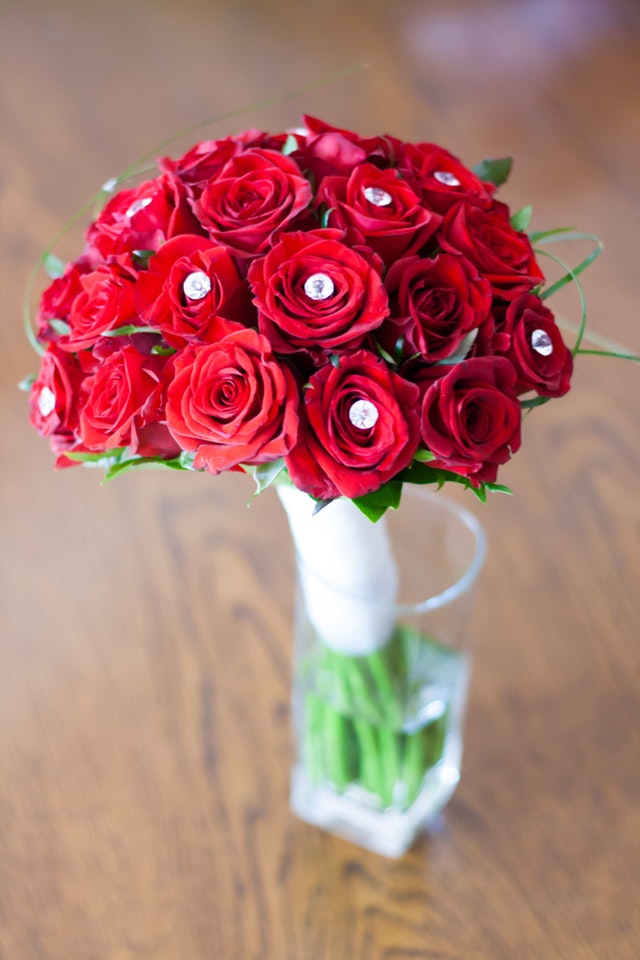 Roses
Although roses are known for their romantic gesture and allure, they can also make perfect get well soon flowers for the ailing loved one in the hospital or at home. The white rose or a bouquet of it will drive the point home. But this doesn't restrict anyone from getting other hues of this popular flower. For a sister, mother or a close relative, a mixture of white and pink roses will be appropriate get well soon flowers. If it's your wife, husband, girlfriend or boyfriend, a mixture of red and white roses in a single bouquet will serve the purpose. The red rose symbolizes the love that you feel for them while the white ones show that you are empathizing with them and you wish well. If someone you know has undergone major surgery and is recuperating in the hospital getting or sending them a gift of roses will uplift their spirits and help them heal fast.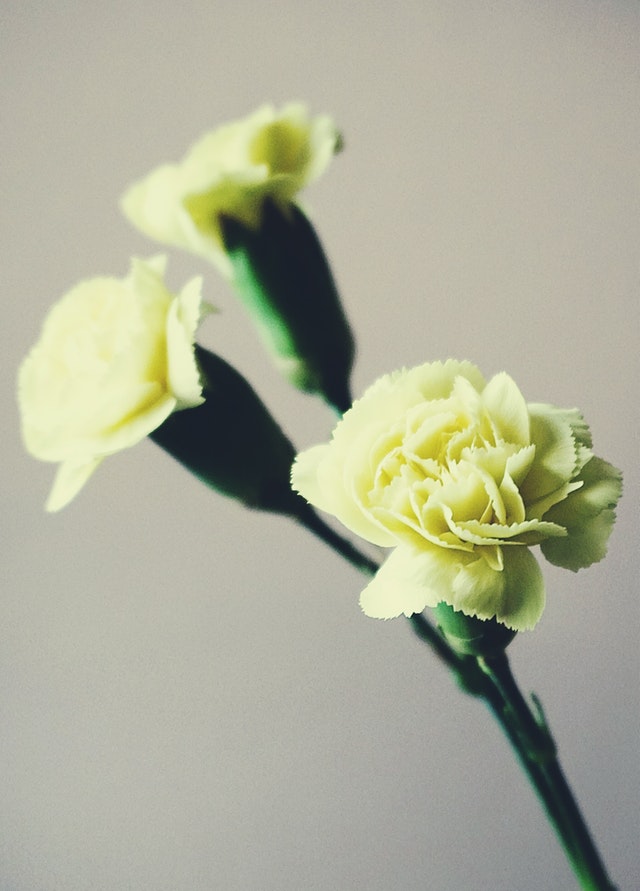 Carnation
Carnations are pretty flowers with so many different hues. The best carnations colors to give an ailing person are bright ones. These flowers are also long lasting and are low-allergy. They represent love which makes them perfect for ailing loved ones including your mother, partner or even a close friend. Another attribute of these awesome flowers is that they represent maturity motherhood, making them great get well soon flowers for an ailing mother, aunt, sister or wife. Although they bloom in January, you can order them online and have them delivered to your recipient on time and very fresh.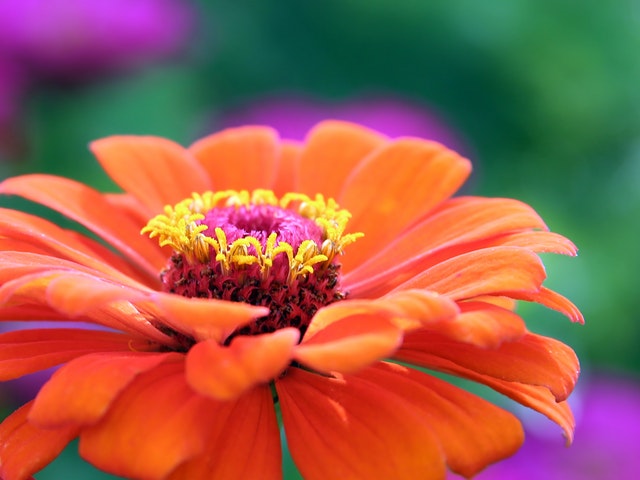 Gerbera
What makes these flowers wonderful get well soon flowers for an ailing person are their beautiful bright hues that brighten the recipient's hopes of getting well. Their hues include red, orange, pink, yellow, and white. They belong to the daisy family of flowers. They do very well as standalone flowers but they can also be mixed with other colour to give the recipient a great feeling of optimism. For an ailing friend in the hospital, you can get him or her a mixture of orange gerbera and white daisies in one single bouquet. For a wife, husband, or that special person in your life, the red and white gerbera will make appropriate get well soon gifts for them since red flowers always symbolize love and great affections. You can easily order for these captivating flower arrangements online.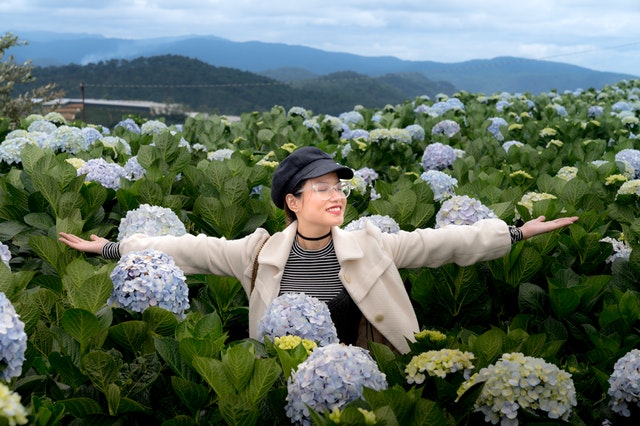 Hydrangeas
Hydrangea flowers are less common flowers but perfect get well soon flowers. They are clustered flowers and also very delicate. Their symbolism is what makes them appreciate get well soon flowers for a sick person. They represent patience and perseverance and they will have a great psychological effect on the patient, influencing them to hold on and push through to get well. This is the best flowers to bring them joy and happiness in their painful moments. As you hand over these flowers, it's important to explain their meaningfulness to encourage them to get well.
These are just a few of these flowers. There are also other meaningful flowers that make wonderful get well soon flowers and you can get to know more about them by visiting cosmeagardens.com. This is one of the best flower deliveries in Cyprus that provides exemplary floral services to all sorts of occasions. Make them your best floral partners and have get well gifts delivered to your doorstep on the same day you ordered.