Cosmetic dentistry is becoming more and more prevalent and popular across Australia. Sydney is especially a haven for those who wish to have their smile shine a little brighter. There are a number of cosmetic dentists in Sydney who make claims to be the best in their field. While there are some that are better than others, it simply comes down to skill and approach.
The following cosmetic dentists in Sydney were chosen based on their reputation, their approach to cosmetic dentistry, their experience, their prices, and their personality with patients. All of these factors come to a head with the following 5 cosmetic dentists in Sydney who represent the best and brightest cosmetic dentists Sydney has to offer.
Best Cosmetic Dentists in Sydney:
1) Dr Duncan R Copp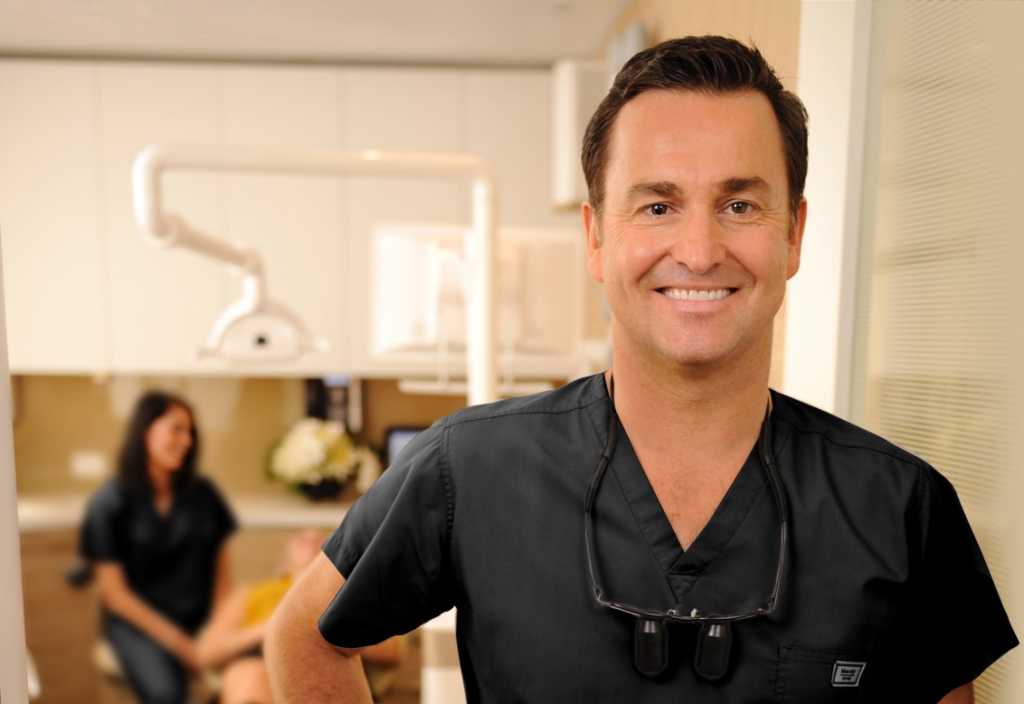 Dr Duncan R Copp is one of the foremost and highly sought-after providers of cosmetic dentistry in the country. Currently working as a specialist in the Paddington Dental Surgery where he utilises a holistic and bespoke approach for each patient to deliver optimal results and superior smiles. He's well renowned as being the premier general, cosmetic, and restorative dentist for patients of all ages.
Dr Duncan R Copp has an impressive catalogue of experiences founded from educational excellence. Graduating the Otago School of Dentistry in New Zealand in 1989, he quickly found himself being mentored by a leading cosmetic specialist in one of the West End's most prestigious private practices.
A consistent student of everchanging dentistry practices, he has built a reputation for being ahead of every conceivable curve when it comes to innovative technique. He has become a graduate of the Las Vegas Institute for Advanced Dental Studies, and IDEA in San Fransisco – and is one of only a handful of dentists around the world to have completed a Post Graduate Disploma in Dental Aesthetics with Distinction.
Products/Services:
Cosmetic dentistry, teeth whitening, restorative dentistry, dental veneers, dental implants, Invisalign, full reconstruction
LOCATION:
Address: 263 Glenmore Road, Paddington, NSW 2021 Australia
Phone: (02) 9331-2555
Website: www.thepaddingtondentalsurgery.com.au
2) Dr Michael Soleiman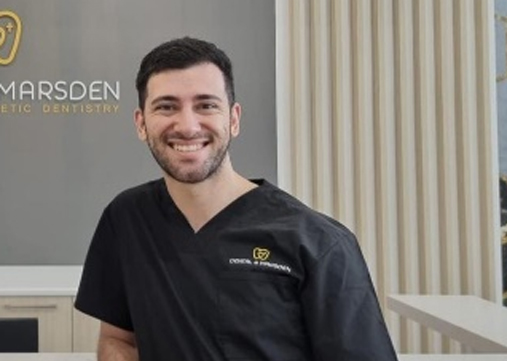 Dr Michael Soleiman is a highly respected and in-demand cosmetic and general dental specialist in the Dental @ Marsden practice. Encompassing over 8 years of experience, Dr Michael Soleiman has earned quite a reputation as being a cosmetic dental specialist that patients prefer as his holistic approach to patient care, and stringent focus on ensuring each and every patient is at ease.
Graduating from the James Cook University in Cairns back in 2013, Dr Michael Soleiman has shown a dedication to perfecting his craft that very few in his field showcase. His natural skills and ability have led him to become adept in a range of cosmetic dental specialties, from orthodontics to implantology. Throughout his years of experience, Dr Michael Soleiman has had the good fortune to provide his local community with world-class dental care and cosmetic results.
Products/Services:
Teeth whitening, implants, composite bonding/veneers, implants, Invisalign, general cosmetic dentistry
LOCATION:
Address: Shop 9 Elara Village 111 Elara Blvd, Marsden Park NSW 2765
Phone: (02) 9627 1887
Website: dentalmarsden.com.au
3) Dr Fadi Yassmin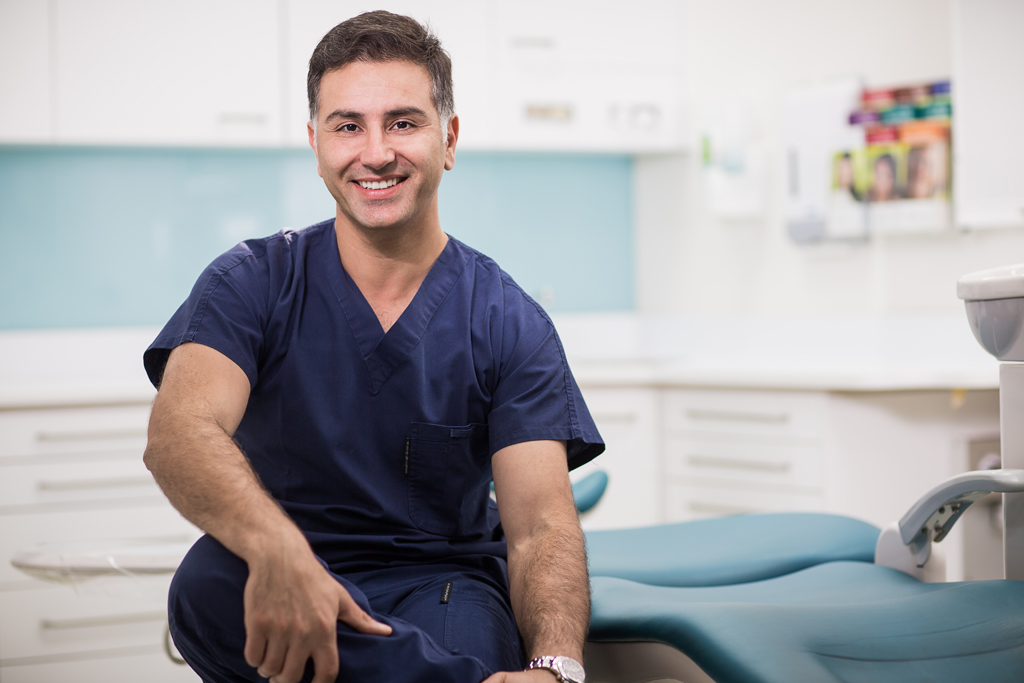 Dr Fadi Yassmin is a celebrity Cosmetic Dentist and has been leading the impressive team at the DFY Dental Centre in Sydney, Ultimo since 1998. During nearly two decades of practice with the DFY Dental Centre, Dr. Yassmin has developed a reputation as one of the leading dental practitioners in the Sydney.
Dr. Fadi Yassmin is one of the most widely respected dentists in the industry, with a master's degree in Aesthetic Dentistry and ongoing training from such prestigious institutions as the renowned Kings College, the Australian Academy of Dento-Facial Aesthetics and UCLA – widely regarded as one of the world's leading medical centres.
Since the very beginning, Dr. Fadi Yassmin and his team have been committed to serving the needs of their patients – and to providing top quality pain-free dental services.
Products/Services:
Cosmetic dentistry, Sleep dentistry, Invisalign, Smile makeovers, Teeth whitening, Dental implants
LOCATION:
Address: 14/185-211 Broadway, Ultimo NSW 2007, Australia
Phone: (02) 9281 0100
Website: www.dfydental.com.au
4) Dr Angelo Lazaris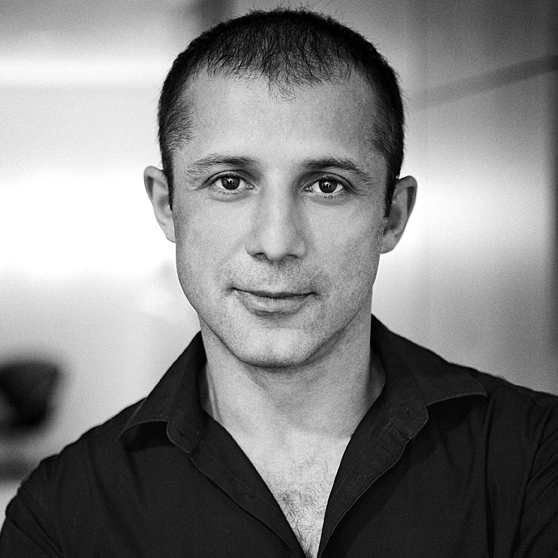 Dr Angelo Lazaris earned his Bachelor of Dental Surgery degree with Honours in 1991 from the University of Sydney. Since graduating, he has completed a number of post-graduate courses and educational programmes, both in Australia and overseas, furthering his knowledge and experience in the fields of Cosmetic Dentistry, Dental Implants and Complex Restorative Dentistry, which are areas of special interest for his practice.
Many dentists claim to be "cosmetic dentists" and whilst there is no formal qualification for this title, the term is used in a casual manner without any regulation over clinical skill sets, knowledge and artistry.
In 2014, Dr Lazaris graduated from the highly prestigious Kings College London Dental School's 'Post Graduate Masters in Aesthetic Dentistry' program, making him one of the first dentists in Australia with this formal qualification.
Products/Services:
General Dentistry, Porcelain Crowns, Porcelain Veneers, All on 4, CEREC, Cosmetic Dentist, Invisalign, Sleep Dentistry, Teeth Whitening, Clear Braces, Dental Hygiene, Gum Lifts, Headaches and Migraines, Cosmetic Dental Surgeon, Cosmetic Dental Treatment, Cosmetic Dental Clinic
LOCATION:
Address: 2/160 Crown St, Darlinghurst NSW 2010, Australia
Phone: (02) 9052 6999
Website: www.sydneycosmeticdentist.com
5) Dr Michael Tam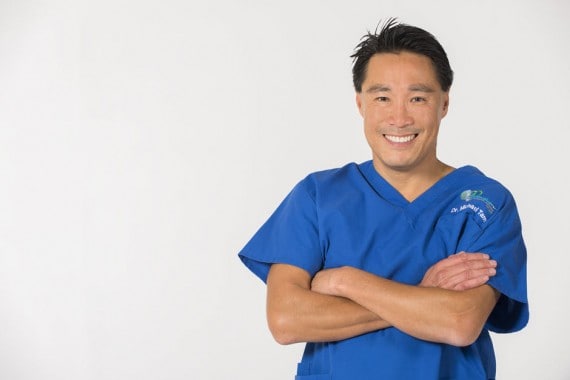 Dr Michael Tam – With over 25 years of experience in the dental field and with a special interest in Cosmetic and Implant Dentistry, he obtained a Distinction Award from the NZDA in Continuing Dental Education and has met with dental practices in London, Europe, Asia, America and Canada.
He has worked in numerous private practices in NZ, Canberra, Gold Coast, Melbourne and Sydney and is a co-founder and Principal Dentist of a large multidisciplinary group dental practice in the lower North Shore.
He is also a founder of the Sydney Institute of Cosmetic and Implant Dentistry and Smile by Design. He is a graduate of the prestigious Las Vegas Institute for Advanced
Dental Studies and a previous member of the American Academy of Cosmetic Dentistry and the Seattle Study Club.
Dr Tam is committed to advancing and furthering his knowledge and skills in the area of dentistry that he is passionate about – Cosmetic and Implant Dentistry, and Complex Reconstructive Dentistry in Australia, NZ and overseas. He is a current and former affiliate member of a variety of Australian dental societies.
Products/Services:
Dental Veneers, Dental Crowns, Dental Implants, Invisalign, Teeth Whitening, Dento-Facial Aesthetics, Dental Check-ups, Fillings, Root Canal Treatment, Sleep Sedation, Children's Dentistry, Tooth Extraction
LOCATION:
Address: 44 Miller St, North Sydney NSW 2060, Australia
Phone: (02) 9460 3566
Website: www.smilebydesign.com.au