Looking for Best Computer Repair in Darwin? Here is a list of the top Computer Repair in Darwin offering services like:
Custom Built Desktop Computers, Brand Laptops Sales and Repair, Web Design and Hosting, Computer and Laptop, I-Phone and I-Pad Screen Repairs, Cloud Computing, Online Backup, Telephone and Remote Access Support, Speed Up, Screen Replacements, Security Audit, Data Transfer to a New PC, Setting Up a New Windows or Mac, On-Site and Off-Site Business Server Solutions, Supply/Install Hardware, Motherboard/Logic Board Repairs, Install Business Networks, Off-Site Backups & Home Theatre Installations, Remove Viruses, Malware, Spyware and Pop-Up Ads, Configure Printers, Recover Lost or Deleted Data on Hard Drive or USB Stick, Windows or macOS Re-Installation and Update.
The top Computer Repair in Darwin are:
A1 COMPUTERS –  specializes in computer and small business networking
WE FIX IT – offers software and hardware solutions
DARWIN I.T SUPPORT – provides  excellent IT solutions
1. A1 COMPUTERS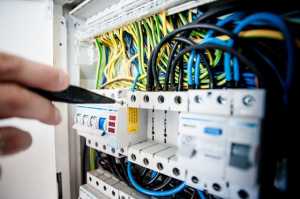 Website: www.a1c.com.au
Phone: 0889 324 455
Address: Unit 12/5 McCourt Road, Yarrawonga, Darwin, NT 0830
A1 COMPUTERS' forte lies in desktop, laptop and small business networking. The company offers a number of services related to computers. Its a team of highly trained and experienced technicians are ready to assist customers. Customers new and old flock the place to have their gadgets repaired. The shop has earned the trust of clients throughout the year with their outstanding service. Approachable technicians can fix all computers and gadgets. This includes minor and major computer repair, and customizing desktop computers. They can also perform complex processes like cloud computing, web design and hosting.
2. WE FIX IT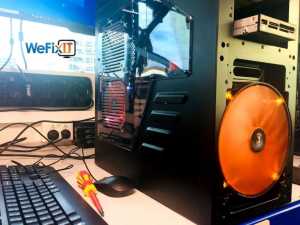 Website: www.wefix-it.com.au
Phone: 0889 111 278
Address: 2/24 Litchfield Street, Darwin, NT 0800
WE FIX IT serves small and medium enterprises in the Northern area. It offers software and hardware solutions as well as onsite support. They carry a goal of showing the importance of the IT industry to businesses. Commercial clients partnering with IT companies can have improved performance thereby reducing running cost. One example is their job management software. The program can transfer pertinent data of organizations in an online service. With this service, businesses are ensured that the important information is kept securely. Not only that, but they also reduce the bulk of papers and files present at the office.
3. DARWIN I.T SUPPORT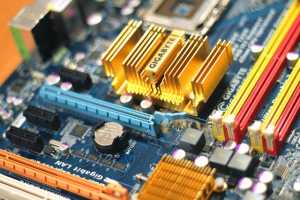 Website: www.darwinit.com.au
Phone: 0468 335 389
Address: 18 Wagaman Terrace, Wagaman, Darwin, NT 0810
DARWIN I.T SUPPORT is an excellent choice of clients seeking IT solutions. The shop not only services electronic devices but also imparts care in the process. They are made up of efficient technicians equipped with Computer background. The technicians can basically perform any type of service. Customers can ask assistance for the removal of viruses, wireless network setup and printers. They can request for configuration of a network or recovering of a lost data. Updates and Installation of Windows and macOS are also done together with the primary service which is computer repair. Darwin I.T. has also been a favourite repair shop for iPhones.