Chinese cuisine is one of the most widely popular in Australia and has been for a long time. Ever since large-scale migration to Australia, Chinese restaurants have sprung up and become very successful all around the country.
Because of the popularity of Chinese cuisine, the competition between establishments can be fierce. This is especially true in the crowded metropolitan areas of Sydney.
This article will take a look at the 5 local Chinese restaurants in the Sydney region.
Who are the best Chinese restaurants in Sydney?
Qing's Kitchen
Qing's Kitchen is a restaurant in Eastwood, NSW that are specialists in the best of both Chinese and Vietnamese cuisine. Qing's recognises that both cultures have a variety of addictive flavours included in their dishes and serves the best versions of these to their customers.
Established in 2015, Qing's is a relatively recent addition to the mix of restaurants in Sydney. Being fresh on the scene only added to Ms Qing's determination to make her restaurant stand out from the crowd and she's been very successful in doing so.
Already having a natural talent for preparing Chinese and Vietnamese dishes wasn't enough for Qing as she began to research the unique flavours she could bring to the table. Using a secret recipe passed down by her ancestors, Qing is able to serve her customers with traditional dishes that have a mouth-watering special twist.
Qing is exceptionally proud of her accomplishments and works with her chefs to maintain the highest quality in service and cuisine. Her attention to detail and passion for the food has helped her chefs to create an extensive menu of amazing offerings that give customers a huge range of choices.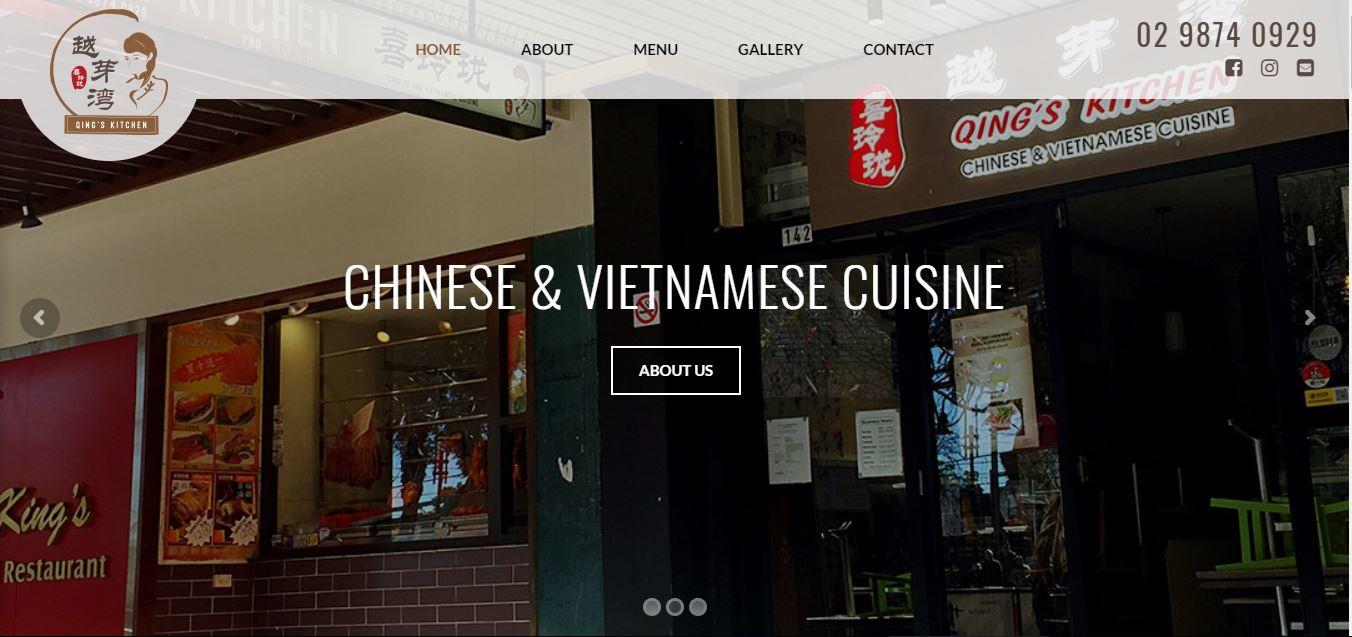 Qing's main chef is a close relative who has had over 40 years of cooking experience in a variety of locations across Asia including Hong Kong and Vietnam. He has also worked extensively across restaurants in Sydney, perfecting his methods of preparing South East Asian and Chinese cuisine.
One look at Qing's extensive menu and you'll start getting hungry. With a wide range of offerings at very reasonable prices Qing's is a perfect destination for those seeking an affordable, high quality Chinese dining experience.
A look at the gallery on the Qing's Kitchen website reveals a warm, friendly environment that encapsulates the best of Chinese hospitality. It's simply a perfect place to take friends or family to experience a delicious and filling meal.
Qing's most renowned dishes feature their specially made wontons. The wontons are prepared fresh everyday with the special secret recipe and have become famous in the Sydney region.
Fortune Village
Located in Sydney City, Fortune Village is one of the premiere Chinese restaurants in the region with a rich history.  Established in 1981, the restaurant is still operated by the Chan family who have kept it one of Sydney's most well established "local" Chinese restaurants.
Currently run by Simon Chan, he and his team are dedicated to keeping to the family traditions that have made them so successful. Their vision has always been to outdo the regular kind of restaurant found around Sydney and to create a highly memorable experience that breaks expectations of Chinese dining.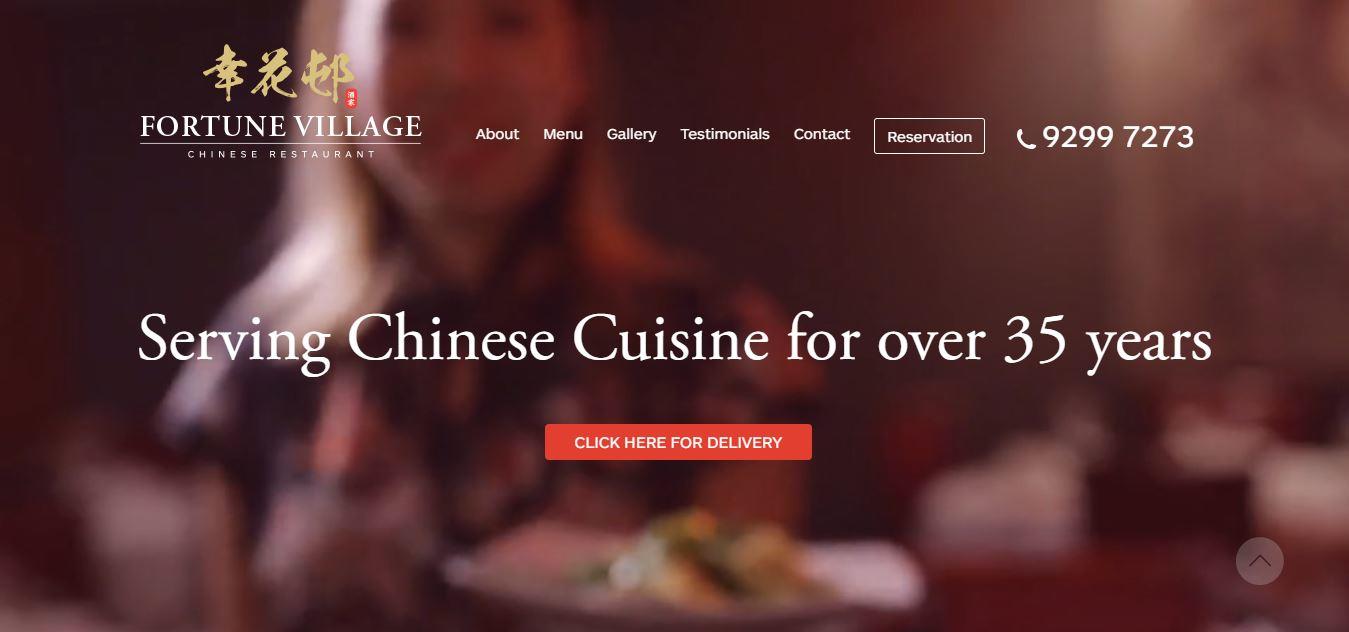 Fortune village is dedicated to everything Chinese and has perfected its range of traditional dishes to offer the quintessential version of the cuisine. Their dishes include provincial influences combined with modern twists that keep everything fresh and interesting for regular diners.
The establishment also places a high value on the exemplary service it offers. For Fortune Village it's all about providing a sincerely friendly service that adds a personal touch to each dining experience.
Fortune Village acknowledges that Chinese food is best when it's shared and has focused on creating a wide range of dishes that encourage diners to try new things. The friendly staff are always happy to make suggestions and help you make the best choices that suit your taste.
Taking up a prime spot in Sydney CBD, Fortune Village has become one of the most widely loved Chinese restaurants in the region. The décor is simply stunning, reflecting refined taste whist also retaining the warm, inviting atmosphere of the best Chinese establishments.
Mr Wong
As one of the selection of high quality restaurants featured in the Merivale hospitality centre, Mr Wong has established itself as one of the best Chinese restaurants in the Sydney region.  It is also one of the largest establishments in the north end of the Sydney CBD with a 240 person capacity.
Sprawled over two levels, Mr Wong captures a unique combination of Chinese and Australian influences in its colonial era décor elements. The sheer size of the restaurant gives diners a lot of different seating options and as great seating for large groups or a intimate experience for the perfect first date.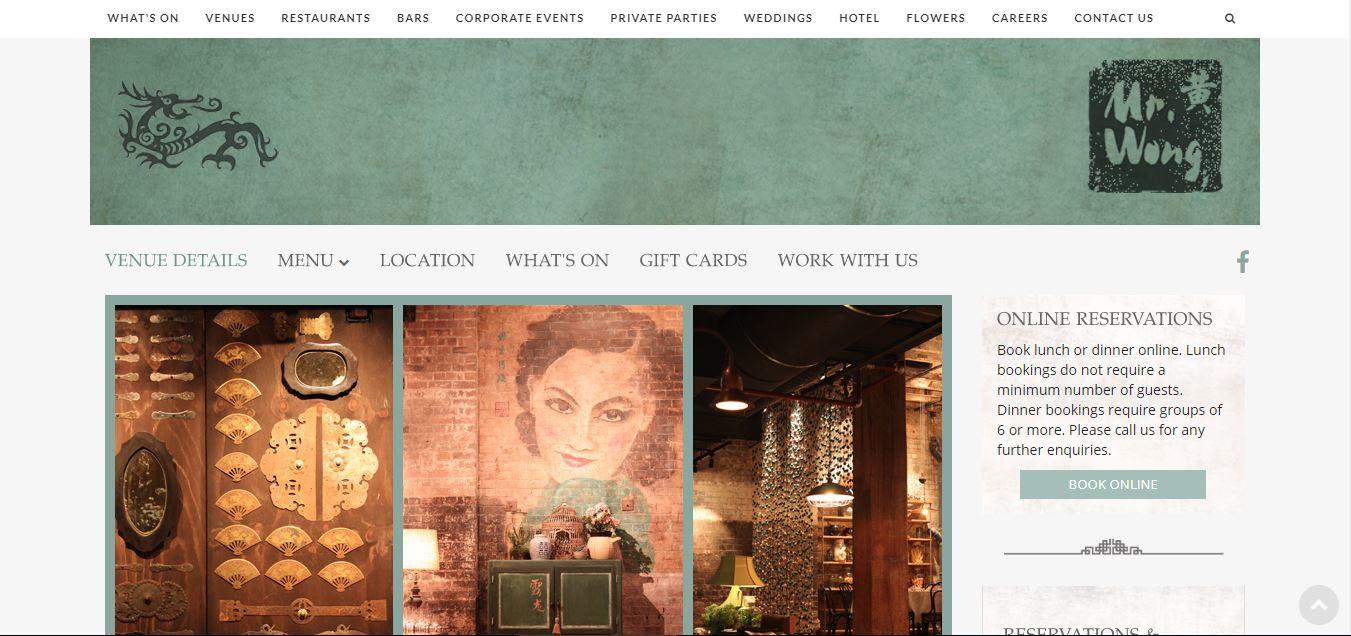 Executive chef Dan Hong occupies this position in three different restaurants on the Merivale centre, including Mr Wong. Dan has earned a reputation as one of Sydney's rising talents who is highly creative with the range of flavours and influences included in his dishes.
Dan is supported by the head dim sum chef Michael Luo who has an impressive international portfolio, having most recently worked in a prestigious Dubai establishment.
Both of these star chefs have brought their expertise together to make Mr Wong a truly standout establishment in Sydney. Their influences are delightfully apparent in the Mr Wong menu which has over 60 dishes cooked in a contemporary Cantonese style.
Certainly, the most special part of Mr Wong is its top tier dim sum offerings that go unrivalled in the region. This style of Chinese cooking focuses on bite sized dishes that are served in steaming wooden boxes that are great for sharing with groups.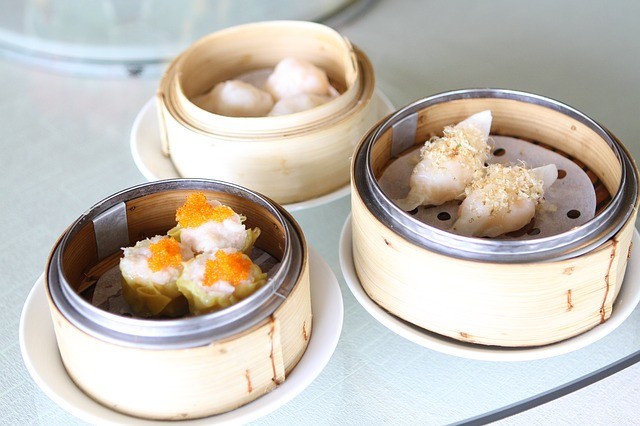 Mr Wong also specialises in offering live seafood selections taken from the tank. The rest of the menu is filled with delicious offerings that will keep you coming back to try out more of them.
Mr Wong definitely puts a highly refined spin on traditional notions of Chinese dining, taking a well-established cuisine and making it feel brand new. Mr Wong is a great choice for those seeking to surprise their tastebuds with the exciting refinements of their favourite Chinese dishes.
Spice Alley
Spice Alley is a laneway of Asian eateries that work together to create a very unique dining experience. The establishment works to create atmosphere of a bustling Asian street dining experience in Sydney CBD.
This highly focused food court contains 7 different establishments featuring Cantonese, Vietnamese, Japanese, Thai, Malaysian and Singaporean cuisines. The variety of choices all with a shared dining area makes Spice Alley a beautiful battle of Asian foods that will see you coming back for more.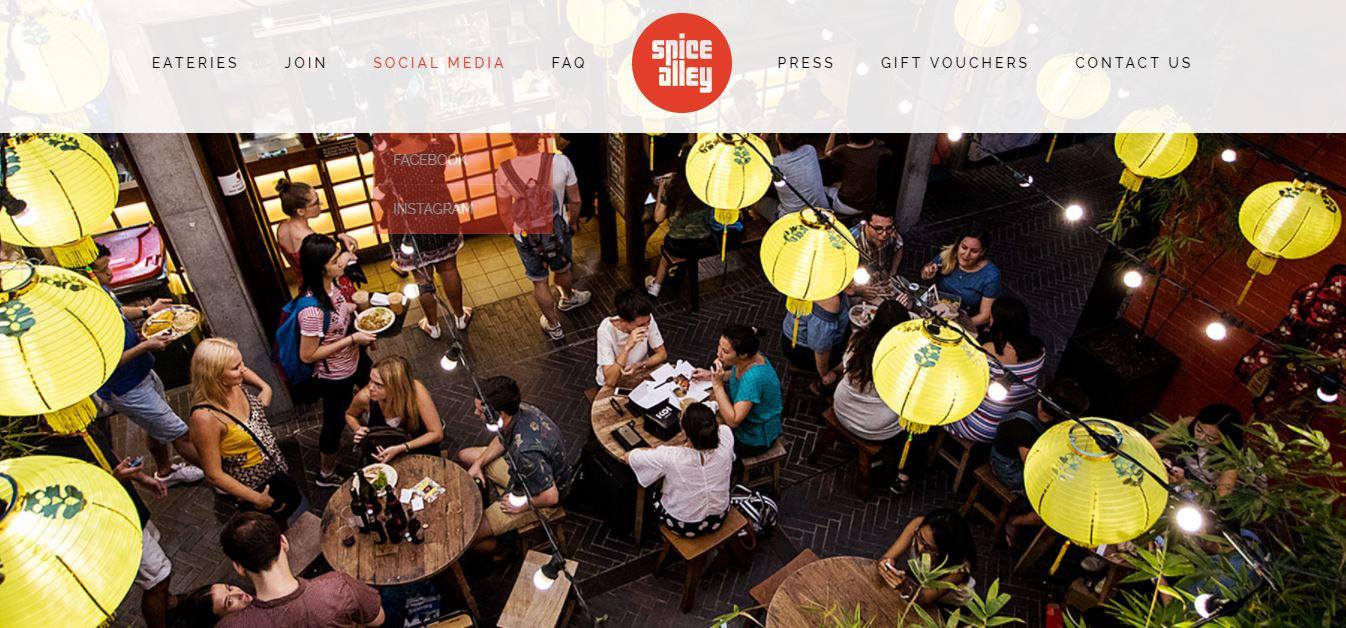 The Cantonese menu at the Hong Kong Diner brings the tastes and smells of the titular Asian metropolis into a warm Sydney setting. Competition with the other Asian offerings on the laneway forces Hong Kong Diner to provide the best of the best in well-known comfort foods.
Spice Alley features a cashless system that ensures speed of service and high hygiene standards. Diners can either tap and go with their regular cards or use cash at the entrance to obtain a pre-loaded card.
Spice Alley has a dedicated bar or you can BYO. The bar called Gin Lane has an impressive selection of over 80 gins as well as a robust menu of other drinks.
The unique and novel nature of the Spice Alley experience has gained it recognition across a wide variety of media platforms. The busy and bustling nature of the laneway works in its favour in creating a close yet not claustrophobic experience for diners.
Spice Alley feels very young and vibrant, sacrificing a more refined dining experience for the truly unique transformation of a small alleyway. Spice Alley is all about signature favourite dishes, served quickly with a highly charged atmosphere.
If you're looking for a highly unique spin on your traditional night out, there's not many better places to experiment with than Spice Alley.
China Doll
Resting on the lovely Finger Wharf in Woolloomooloo, China Doll offers unrivalled waterfront dining for Chinese cuisine. Aided by fantastic Sydney skyline views, this establishment treats guests to an atmospheric dining experience that is sure to be remembered.
Featuring a contemporary take on traditional dishes from China, Hong and Japan amongst others, China Doll showcases the best of Asian food. The robust menu is designed around the marriage of flavour with produce that is ethically sourced whilst keeping dishes generously portioned.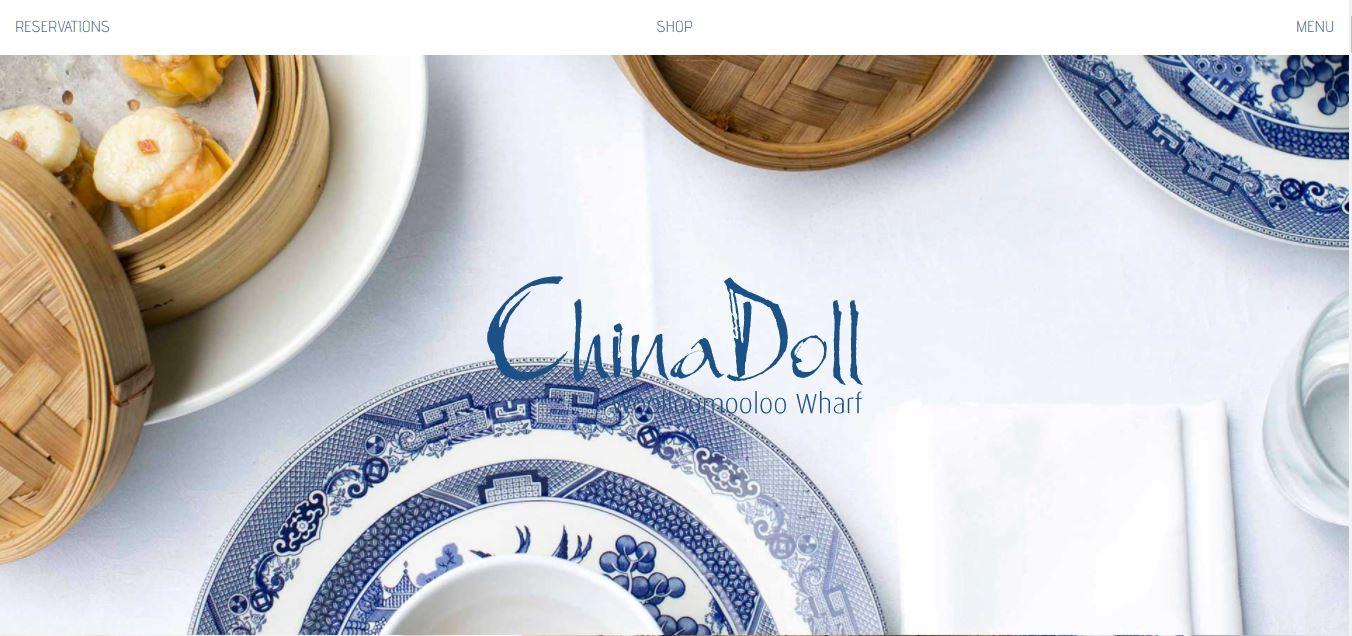 Star of the show, head chef Frank Shek, has had a long culinary career beginning in his family's Chinese restaurant at the age of 6. Frank's exposure to his family's historic cooking methods helped him develop a style that focuses on quick service without compromising on quality.
Frank has worked at China Doll since its establishment and has led a team of chefs all hailing from different regions of Asia. The diverse and hardworking team have created a warm, family environment that shares a desire to serve nothing but the best to customers.
Frank has appeared on shows like MasterChef and The Morning Show, showcasing his expertise in the fundamentals of Cantonese cuisine.
China Doll has a diverse menu that takes advantage of its coastal location bringing a focus to fresh seafood offerings. They also offer an incredible range of banquets that are ideal for groups of 4 or more.
China Doll is also well-known for its incredible menu of the best cocktails that suit any occasion as well as offering a solid selection of wines. The desserts menu is also not to be ignored with decadent yet light feeling options that are a perfect bookend to a perfect meal.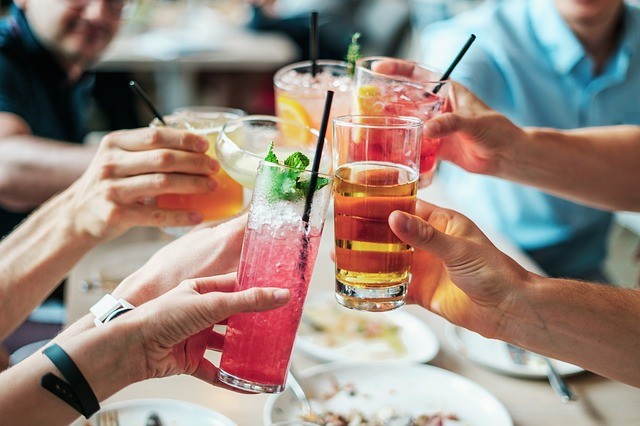 The restaurant itself uses a minimalist décor that highlights its beautiful natural surroundings. There are many seating options with two distinct private rooms.
The Vase Room is on the wharf level of the restaurant and has great views of the Sydney Skyline. This space is perfect for functions of up to 40 people.
The Mezzanine is an L-shaped room on the second floor with windows overlooking the famous Woolloomooloo wharf. The room can contain 40 seated guests or 50 for a cocktail function.
China Doll definitely stands out as the perfect place to host a corporate function or other special event with a contemporary Cantonese twist. The natural beauty of the surroundings is taken advantage of to provide an unforgettable dining experience for anyone who visits.
Which Chinese offering will you choose?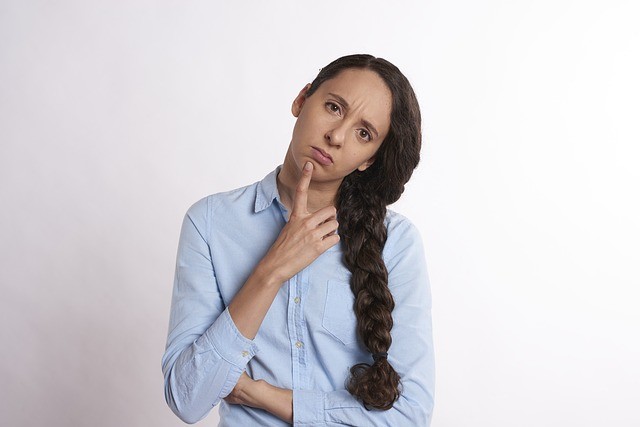 You really can't go wrong with any of the above establishments as each of them has been selected for their high quality service, décor and most importantly their food! Chinese cuisine has become so engrained in Australia's multicultural identity that we can sometimes forget how different approaches to it can be.
While most of us are familiar with the local Chinese takeaway in our neighbourhoods, there is another level of the cuisine that is worth experiencing. The establishments listed above have all combined their unique approach to favourite dishes with a highly developed atmosphere that reflects the best qualities of the Chinese culture.
Don't miss out on some of these unforgettable dining experiences that are right under your nose in Sydney. No matter what your tastes are or what reason you have for dining out, there is a perfect spot for you to choose from.