Below is a list of the top and leading Cardiologists in Adelaide. To help you find the best cardiologist located near you in Adelaide, we put together our own list based on this rating points list.
This article is updated every 3-4 months.
Adelaide's Best Cardiologists:
The top rated Cardiologists in Adelaide are:
Dr Andrew Kelly – SA Heart Quality Cardiac Care
Dr Peter Steele – Adelaide Cardiology
Dr Cameron Bridgman – Heart & Vascular Institute
Are you one of them? Let us create a full business page, click here.
If you are a cardiologist or you know other cardiologists or specialists in Adelaide that should be on this list, please submit your details here and we will review your submission.
SA Heart Quality Cardiac Care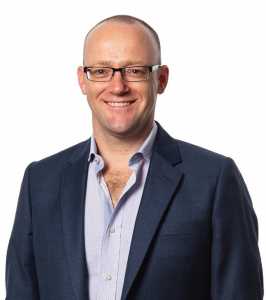 Dr Andrew Kelly MBBS DCH(Adel.) FRACP FCSANZ is a Paediatric Cardiologist who is experienced in all aspects of paediatric cardiology. Andrew is available to see infants and children of all ages for cardiac assessment.
Having graduated from The University of Adelaide in 1997 Andrew went on to complete his internship at The Royal Adelaide Hospital. In 1998 he was awarded a Diploma in Child Health and he continued with his postgraduate paediatric and cardiology training at the Women's and Children's Hospital, Adelaide.
Andrew's postgraduate training was undertaken at the Children's Hospital at Westmead, NSW from 2004-2006. Following this he was selected for further specialisation at the Royal Brompton Hospital in London, United Kingdom from 2006-2007.
Since returning from the United Kingdom in 2007 Andrew has been employed as a staff specialist at the Women's and Children's Hospital and is now Head of Paediatric Cardiology. Andrew also provides inpatient and outpatient services at Flinders Medical Centre, and in Port Augusta Hospital, and has extensive experience in both public and private practice in clinical paediatric cardiology including both non-invasive and invasive imaging of congenital and acquired heart diseases, interventional cardiology, and electrophysiology.
Andrew consults regularly at our Ashford, and Flinders clinics and is readily available to discuss paediatric cardiology issues at any time.
Products/Services:
Diagnostic Tests: Ambulatory BP Monitor, Holter Monitor, Exercise (Treadmill) Stress Test, Electrocardiogram (ECG), Transthoracic Echocardiogram 2D, Transthoracic Echocardiogram 3D, Transoesophageal Echocardiogram, Exercise Stress Echocardiogram, Dobutamine Stress Echocardiogram, Permanent Defibrillator Test, Implanted Loop Recorder Test
Procedures: Diagnostic Coronary Angiogram, Coronary Angioplasty +/- Stenting, Cardioversion, Diagnostic Electrophysiology Study +/- Radiofrequency Ablation, Implantable Loop Recorder, Automatic Implantable Cardiovertor-defibrillator (AICD), Permanent Pacemaker, Right Heart Catheterisation, Rotablator, Closure of Atrial Septal Defect, Closure of Patent Foramen Ovale, Valvuloplasty
LOCATION:
Address: Level 2, 57 – 59 Anzac Highway Ashford SA 5035
Phone: (08) 8297 6888
Website: www.saheart.com.au
REVIEWS:
"Excellent heart patient support and professional staff." – Ron L

Adelaide Cardiology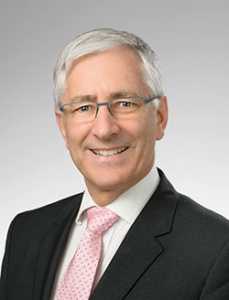 Dr Peter Steele graduated with honours from Adelaide University in 1976. His internship, general medical and cardiology training were completed at the Royal Adelaide Hospital.
Peter was awarded FRACP in 1981 and granted a Lions Post Graduate Medical Scholarship to conduct research involving post myocardial infarction patients. In 1982 he was awarded a National Heart Foundation Overseas Clinical Fellowship to travel to the Mayo Clinic, Rochester, Minnesota, where he undertook research in atherogenesis and thrombosis, particularly developing a pig model of acute arterial injury using angioplasty. During his time at the Mayo Clinic he also did fellowships in echocardiography and cardiac catheterization. On returning to Adelaide in 1984 he was appointed staff cardiologist at the RAH and joined Adelaide Cardiology in 1988.
Peter's interests are all aspects of clinical cardiology, including interventional cardiology and a special interest in pulmonary hypertension. He has a strong commitment to postgraduate teaching and is involved in an international research project in pulmonary arterial hypertension. He has held a number of positions in professional bodies including State Secretary of the Cardiac Society for 10 years and a member of the Cardiac Society Council for 6 years. He is currently Chairman of Specialist Training Committee (cardiology) of the RACP, board member of the Cardiac Society of Australia and New Zealand and a Director of the National Heart Foundation (SA). In 2005 Peter was appointed Director of Cardiology, Royal Adelaide Hospital, and divides his time equally between the RAH and Adelaide Cardiology.
Products/Services:
Ambulatory Blood Pressure Monitoring, Ambulatory ECG Monitoring, Cardiac Resynchronisation Therapy, Cardioversion, Catheter Ablation for Atrial Fibrillation, Coronary Angiography, Coronary Angioplasty & Stenting, Dobutamine Stress Echocardiogram (DSE), Echocardiography, Electrocardiogram, Electrophysiological Study, Exercise Stress Echocardiography, Exercise Treadmill Test, Home Sleep Study, Hospital Sleep Study
LOCATION:
Address: Adelaide Cardiology, 979 North East Road, Modbury SA 5092
Phone: (08) 8202 6600
Website: www.adelaidecardiology.com.au
REVIEWS:
"Professional and excellent services." – Drew A.
Heart & Vascular Institute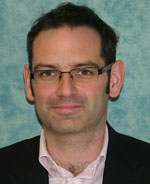 Dr Cameron Bridgman is a Staff Specialist and Director of Cardiology Training at Flinders Medical Centre. His subspecialty interest is cardiac imaging with a particular focus on echocardiography and cardiac MRI. He has a particular enthusiasm for imaging valvular and congenital heart disease.
Dr Bridgman graduated from Leeds University, UK in 1995. He trained in anaesthesia and intensive care medicine within the Yorkshire and Bristol Deaneries prior to migrating to Adelaide in 2003. Cameron went on to train in cardiology at Flinders Medical Centre and obtained the FRACP in 2007. He has post fellowship training in cardiac imaging from Flinders Medical Centre and the Royal Brompton Hospital, London.
He has a strong clinical interest in general cardiology and heart failure. His broad training across disciplines also gives him a unique insight into peri-operative and critical care cardiology.
Products/Services:
General cardiology, Interventional Cardiology, Pacing and Electrophysiology, Heart Failure, Cardiac Transplantation follow assessment and follow up, Non-invasive Cardiology, Adult Congenital Heart Disease, Structural Heart Disease, Women's Heart Programme, Rural Cardiology and Atherosclerosis prevention and reversal Programme, Pediatric Cardiac Surgery, Vascular Surgery
LOCATION:
Address: Suite 606, level 6 Flinders Private Hospital Bedford Park 5042
Phone: (08) 8177 1599
Website: www.heartandvascular.com.au
REVIEWS:
"I cant praise enough about this business staff is very helpful and efficient thank you !! You made me relaxed while i was waiting for my tests to be done." – Vera Krascek