Most people love the experience that a great coffee spot has to offer, which you might be surprised to know means more than just a healthy cup of coffee. The combination of high quality beverages in a warm, friendly environment makes it a perfect meetup spot for dates, business discussions or anything in between.
People have different ideas of what makes a great coffee lounge and different businesses try to cater to as many of these ideas as possible. Some want quick, no-nonsense service while others might enjoy a more relaxed environment, away from the hustle and bustle.
The best spots not only provide quality coffee and snacks but an engaging atmosphere that serves a social purpose for those who visit. Since the industry has grown incredibly fast in the last few years, there is a whole range of choices in any given area.
To help you sort out the best spots, checkout our list of the 5 best cafes in Perth!
What are the best cafes in Perth?
Let's take a look at the 5 top cafes in Perth and what they have to offer!
Tiisch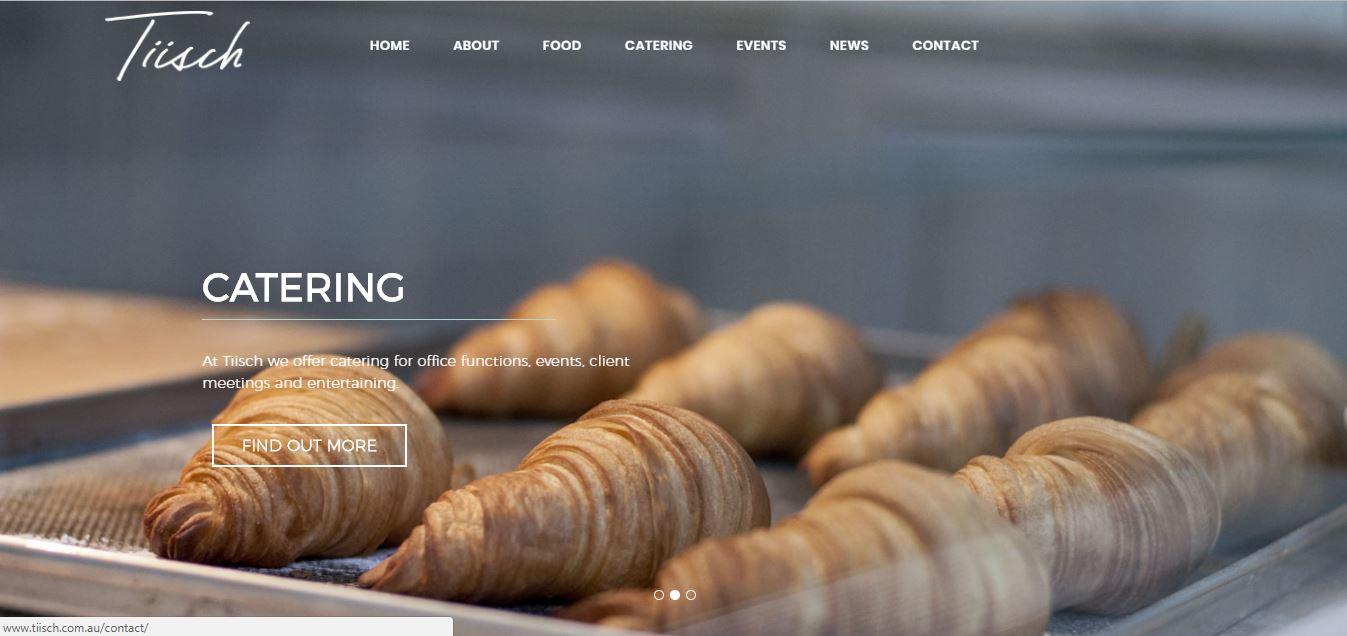 Tiisch walks the line between coffee place and outright restaurant with a great emphasis on sublime food in a magnificent environment. With a big focus on high quality customer service, Tiisch aims to impress each and every guest they get.
The food offered at Tiisch is simple yet imaginative, creating amazing flavour sensations that bring customers coming back again and again. The dishes at Tiisch are all created with locally sourced ingredients with the intention of supporting local producers.
The daily delivery of fresh local produce make Tiisch a thriving centre of fresh, creative food that is ethically sourced. They are excited by working with other local businesses and are always looking to expand their contacts.
Tiisch especially loves sourcing food directly from local artisan suppliers and regularly feature their creations in-house. For a regular customer there's almost always something new for them to try.
Tiisch is welcoming to all kinds of customers no matter their schedule. Whether you are popping in for a quick morning coffee or enjoying a lunch date, Tiisch offers the same friendly service in all interactions.
As well as providing expert barista coffee and delicious food, Tiisch also has a special interest in serving a range of high end tea to customers. Tiisch encourages customers to spend as long as they want browsing their shelves and trying new things on their menu.
With specialty tea and coffee brewing equipment on-site, Tiisch spares no expense in providing the best beverages to customers. The knowledgeable and passionate staff love looking after guests and seeing them come back.
The inviting and relaxed atmosphere is spacious and carries the abundant aromas well. The chic, minimalist décor is lovely to sit amongst.
Tiisch does not only work with other business for the food but for their decoration as well. Their heritage listed brick building incorporates the work of local designers who bring out its best features.
They have also cooperated with local plant suppliers to adorn the restaurant with natural elements that communicated Tiisch's love of nature. Tiisch's passion for sustainability is clearly communicated through their menu and décor.
"Tiisch" is itself a German word for table that goes back to the owner's heritage. It was chosen as a name because it reflects the bistro's core values of bringing close-knit groups together around a table for food and drink.
Tiisch definitely impresses as a café with its ability to serve ethically sourced food and drink in an environment that's highly conducive to great social interactions. For Perth residents this is definitely a spot that deserves attention.
Isle of Voyage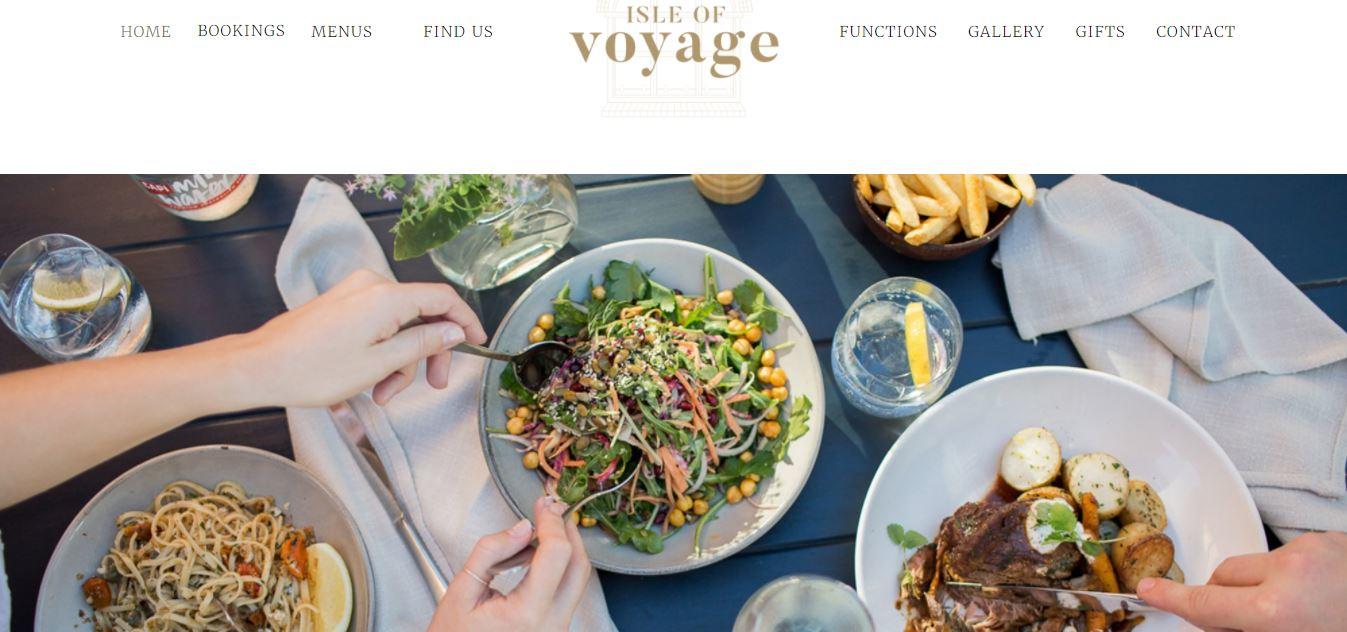 Found on the Island at Perth's Elizabeth Quay, Isle of Voyage is a combination of the best features of a bar, restaurant, general store and outdoor dining space. Being close to the water, this spot is a perfect destination for those who want a breath of fresh air on their next outing.
Formerly the Florence Hummerston Kiosk, the iconic venue was updated with an urban sanctuary. Outdoor diners are treated with a spectacular view of Perth skyline and river.
The mouth-watering breakfast menu is sure to start anyone's day on a high note. The robust lunch menu has plenty of simple yet filling meals that will be popular with any group.
Not forgetting to mention their varied range of hot and cold drinks, there's an amazing selection of sweet and decadent choices on offer. The dessert range is nothing to snuff at either.
The high ceilings create a large, spacious environment for fun group gatherings. The timber floors and bay windows set a scene for a spectacular island-oasis.
Perfect for morning coffees, lunch with friends or even a dinner engagement, Isle of Voyage creates an amazing environment for social interaction. The central location makes it a great spot for people all around Perth to meet up.
Isle of Voyage is also perfectly sized for many different types of functions. Guests have a spacious and clever, indoor-outdoor area to enjoy food and cocktails.
The lovely city views are consistent throughout the entire venue so that no guests are missing out. The entire venue can be hired and seats 250 people very comfortably.
Isle of Voyage is an impressive mix of location and a substantive menu. It's definitely a great café choice but also one of the best diners in the area.
Uncle Joe's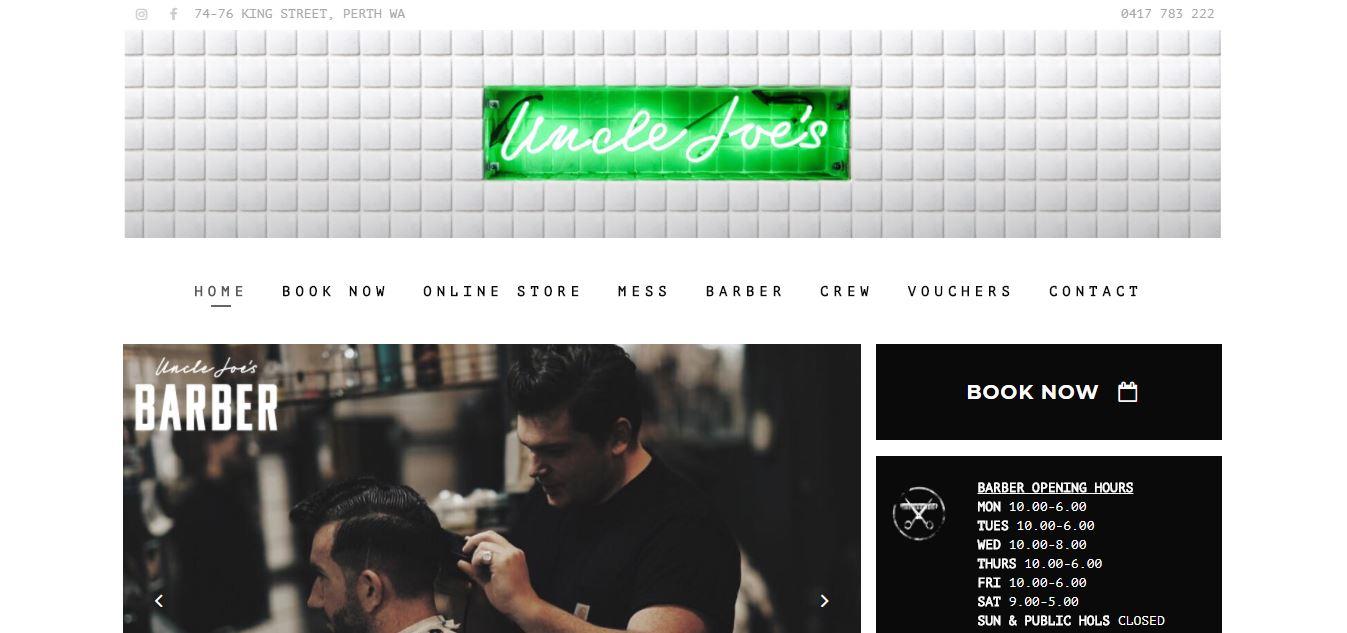 Uncle Joe's is part café and part barber, offering a unique experience that aims to serve customers on multiple fronts. Sitting centrally in Perth's CBD, Joe's is located in a rustic heritage warehouse that creates an industrial but surprisingly warm atmosphere.
Keeping with the surroundings it originated with, Joe's lets visitors eat, shop and get a fresh haircut all in one place. The robust service is meant to leave customers feeling fresh and satisfied when they leave.
Co-tenanting with clothes store High and Lows, the Uncle Joe's offers customers a complete new look to go with their coffee. The community at Uncle Joe's is a mix of baristas and barbers who invite customers to spend time at the funky laneway location.
Uncle Joe's definitely focuses on delivering a cultured urban experience that's sure to be a hit with younger crowds. The combination of music, fashion, hairdressing and coffee cultures creates a great mix that makes Uncle Joe's a truly memorable location.
The café itself, known here as the "Mess" has a funky and relaxed atmosphere that's all about providing an escape from the hustle and bustle of the CBD. Joe's is serious about its coffee, serving its special "Joe's Blend" in every cup.
As far as coffee in Perth goes, Joe's can proudly boast some of the highest quality offerings in the CBD. Their highly experienced baristas enjoy the venue's reputation and serve excellence in every cup.
Joe's is so confident in its blend of coffee it lets customers purchase bags of it to take home or use in their office kitchen.  They know that once someone tries their famous coffee they'll be tempted to take a bag home with them.
Alongside the coffee Joes offers a diverse range of great food options covering breakfast, lunch and healthy snacks. Joe's keeps things fresh and offers daily specials found on a classic blackboard.
The barber shop at Uncle Joe's is a perfect mix of traditional and modern hairdressing that's enjoyed by their diverse client base. The antique barber chairs and friendly crew create an incredible atmosphere of a traditional barber shop.
Offering more than just coffee and a haircut, Uncle Joe's offers a special experience that combines the best elements of barista and barber culture. Truly a unique café in Perth, Uncle Joe's is definitely a location that's worth checking out.
Sapore Espresso Bar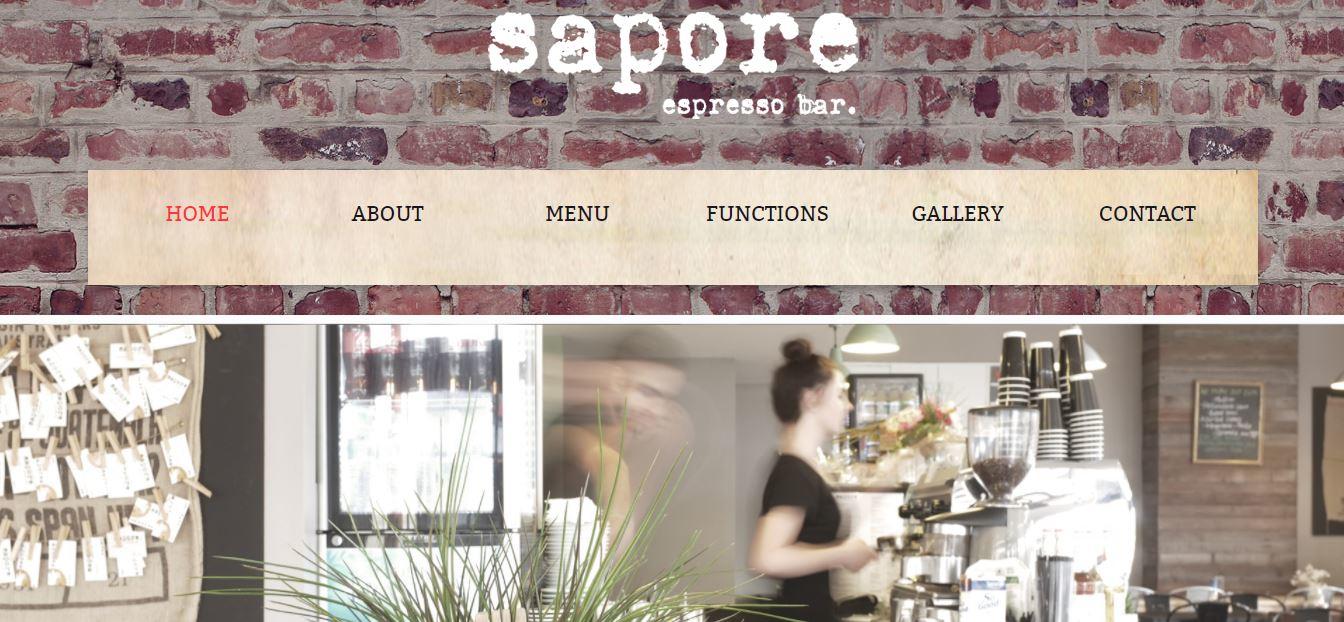 Located in Belmont just outside the CBD, Sapore is home-style food and coffee spot that draws a wide range of customers from around the city. Delivering fresh food and coffee, they are a popular spot for casual hangouts and afternoon dates.
Striving for all things simple, wholesome and delicious, Sapore has an incredible family feeling that's effortlessly inviting to almost anyone. Their food is simple and filling without making any fanciful claims.
Using only the best seasonal, locally sourced ingerdients, Sapore creates memorable flavours that customers love getting more of. The simplicity of their menu makes ordering simple for those who appreciate uncomplicated meals.
Striving to be more than just a local café, Sapore has expanded to host private functions for many Perth residents who are looking for something special. Their set menu options make it easy for any kind of gathering to be quickly served with great food and drink.
With their brick walls and wooden floors, Sapore is a homey environment that invites free and open conversation between customers. Always found with a healthy sound of activity, Sapore is the kind of quintessential coffee spot you'd find only in the movies.
Sapore is sure to be a hit with the kids with its robust children's menu and selection of smoothies. The simplicity in their menu lends itself well to a family environment that brings people young and old together for a good time.
Little touches like free Wi-Fi help to make the Sapore experience even more appealing. It's definitely a highly welcoming café that speaks volumes with its simple, high quality food and drink.
Duotone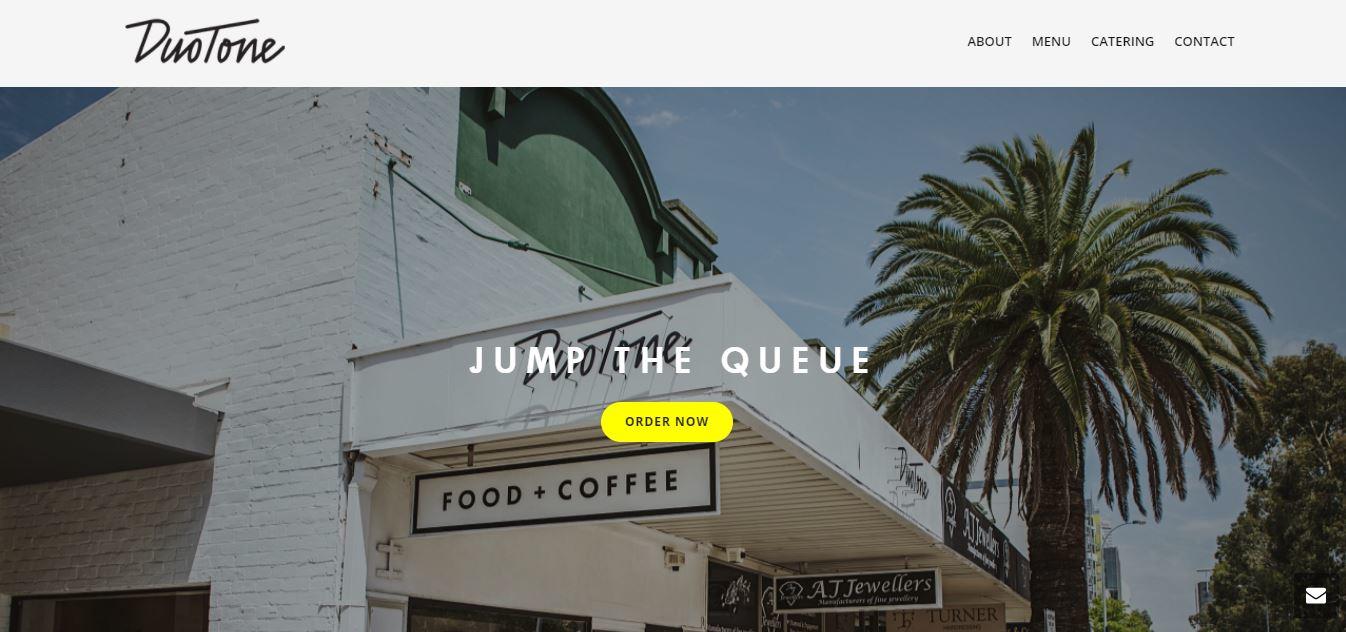 Duotone is another great coffee spot in Perth that has a unique focus on health food and alternative diets. With high quality food, coffee and tea sourced from local ingredients, this spot is very popular with the locals.
Serving a modern Australian breakfast, Duotone has special options for Paleo and Vegan diets. With many options free from dairy and gluten, Duotone is very conscious of the lifestyle choices of a growing demographic.
With the vast majority of the menu sourced from local WA suppliers, Duotone has a guarantee of free range eggs, fresh vegetables and ethically processed meats. Customers at Duotone can enjoy guilt free food and drink in a comfortable café setting.
Working alongside passionate coffee roasters from around Australia, Duotone offers one of the highest quality brews in the region. Their goal is to serve the highest quality cup of coffee in Perth.
With a clean and minimal design, the gleaming white walls and benches at Dutone expresses the freshness and purity of their menu. Duotone is definitely a noteworthy café spot in East Perth that is growing in popularity.
Which of the best cafes in Perth are you going to try out?
As you no doubt have realised, the best cafes do a lot more than simply serve the best coffee. Each spot has a unique vison that they incorporate into their food, drinks and décor.
They really are all worth a visit to, if nothing else, experience their unique takes on the café concept and enjoy their special menu options. There's definitely something for everyone here and something new to discover at each spot.
So when you're thinking of a place for the perfect date or just the next hangout with friends, you'll be well served heading to one of the 5 best cafes in Perth!